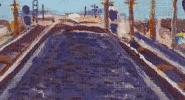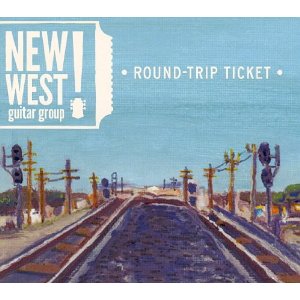 Like-minded co-founders Perry Smith and John Storie were students in the music department of U.S.C. and have been playing together since 2005. They recently added Jeff Stein, and the trio makes a kind of music that is unique on today's music front.
"Textures" is an apt description. There are elements of jazz, folk, country, rock, and even a bit of classical thrown in. The musicianship extends both to the compositions and the playing. All percussion elements are supplied by the rhythm guitars – most evident on "Arrowhead," with elegant acoustic guitar that builds and pushes the tempo as the other two guitarists solo around the changes. Whether alone or in dual harmonized lines, the solos are always interesting and at times resemble small compositions within the song. The sounds of the guitars also become part of the tunes, whether it's the propulsive acoustic, jangly Fender sound, or bass-tinged hollow-body feel. Harmonized guitar parts take on a special feel when the sounds mix. Melody is a major part of all these songs. "Crooked Railroad" puts together all the strengths of the trio with its unforgettable melody, bubbling electric guitars blending perfectly with each other over an acoustic bed, and finally a jazz-based solo that would fit on any number of Blue Note recordings.
The group's creativity in not being afraid to stretch boundaries a bit is helping to forge a new area of music that should inspire other guitarists to expand their boundaries.
This article originally appeared in VG's March '12 issue. All copyrights are by the author and Vintage Guitar magazine. Unauthorized replication or use is strictly prohibited.