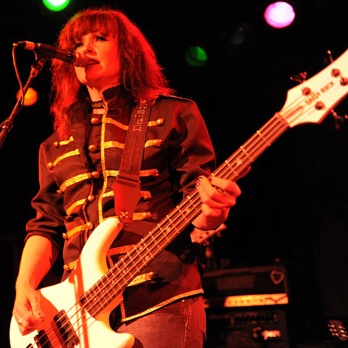 Tish Ciravolo of Daisy Rock Girl Guitars will be recognized at the first annual She Rocks Awards show, which kicks off at the Women in Music Network (WiMN) breakfast at this month's NAMM show. The award designates women who display leadership and stand out within the music industry.
Ciravolo is being recognized for founding Daisy Rock Girl Guitars in 2000, with a desire to "level the playing field" for dedicated female guitarists and bassists of all ages. Over the past 12 years, she has garnered museum inductions, awards, billions of media impressions touting the girl guitar revolution, appearances in Guitar Hero/Band Hero games, and more. She has also propelled the girl's rock empowerment message far beyond the music industry through licensing partnerships—on top of rocking stages all over the country and most importantly, being a mother of two.
The WiMN Breakfast will be hosted by Laura B. Whitmore, founder of the Women in Music Network. Sponsors include Peavey Electronics and Daisy Rock Girl Guitars. For more on Ciravolo's company, visit daisyrock.com.