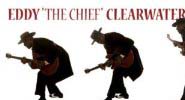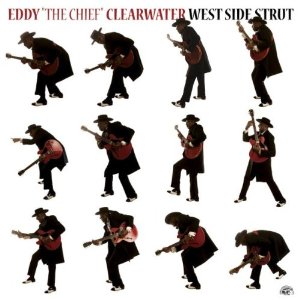 If you're a blues fan and left-handed guitarist Eddy Clearwater's name has remained unfamiliar over the course of his six-decade career, now's the time to rectify that grievous error. If you're looking for an introduction to great blues, West Side Strut is an excellent place to start.
Unlike blues giants who came north after World War II and electrified their rural music, Clearwater's blues roots are wired directly into the power line. His fat, voluptuous tone shows a masterful command of the guitar as an electric instrument. He's scary-swift, but his playing is deft and clean; never sacrificing emotion or depth for speed. Every note can be heard when Clearwater lays into a solo built of points on a line rising to a feverish peak. It's hard to believe he can reach such heights in a recording studio without the extra juice the give and take a live performance provides.
Melody is an element that isn't always a priority in contemporary blues. Clearwater makes it one, and his grasp of it, his ability to make complete songs – almost any of which here could be done as instrumental – elevate this album above the pack. Tempo is no obstacle; the fast ones are as tuneful as the rest. Listen to West Side Strut just once and you'll wonder why Clearwater's name isn't respectfully spoken in the same breath with those of contemporaries Freddie King and fellow southpaw Otis Rush. But time spent contemplating the inexplicable justices of life and showbiz will just frustrate. That time is better spent under the spell of this great record. When that happens, a more easily answered question is bound to come up: how do you keep your feet from tapping when your heart is beating so fast?
---
This article originally appeared in VG's July. '08 issue.  All copyrights are by the author and Vintage Guitar magazine.  Unauthorized replication or use is strictly prohibited.
---