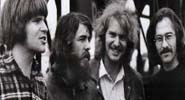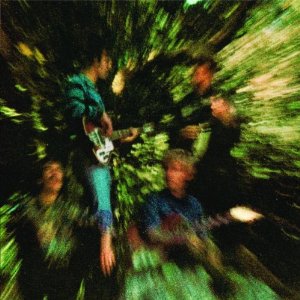 Bayou Country
Green River
Willy And The Poor Boys
Cosmo's Factory
Pendulum
It's hard to imagine that anyone isn't intimately familiar with Creedence's catalog of seven albums, but that string began with their self-titled debut 40 years ago. That's roughly the equivalent of two generations! So an entirely new audience wondering what "Creedence Song" John Fogerty is singing about could be introduced to one of America's greatest-ever rock bands via these reissues. There are also the original CCR consumers, who seem to be equally in Fantasy's sights, judging by the packaging.
Let's address the latter group first.
These albums were released on remastered CDs in 2000. But then dangled in front of the same audience most likely to gobble them up was 2001's six-disc Creedence Clearwater Revival box of, essentially, their complete recordings – going all the way back to the pre-Creedence Golliwogs and Tommy Fogerty & The Blue Velvets, and including two live albums. Decisions, decisions.
Now, to further work CCR completists into a lather, the band's first six albums are remastered yet again, this time with previously unreleased bonus tracks on each, but their substandard swan song, Mardi Gras, isn't invited to the party.
Those bonus tracks include live performances from '69 to '71; alternate takes; an experimental, promo-only single; and, most interesting, two studio jam sessions of CCR with Booker T. & The MG's, from a 1970 TV special. Of course, these 22 tracks could have been pared down a bit to a single disc of rarities or expanded to a double-set – but that would be too easy.
Are they enough incentive for you to buy the Creedence catalog yet again if you already own the rest of it? Not really. Plus, although Mardi Gras was, as allmusic.com's Stephen Thomas Erlewine accurately put it, "an unpretty end to a great band," it's got enough strong cuts ("Someday Never Comes," "Sweet Hitch-Hiker") to steer diehard fans towards the aforementioned box – especially considering the bargain price it can be nabbed for on Amazon.
Now to the uninitiated.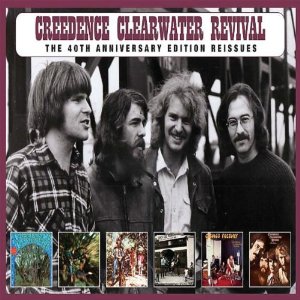 Do you start at the start or start with the best? That's a tough call. But this many years after the fact, chronology isn't as crucial. Creedence crammed a lot of creativity and evolution into a ridiculously short time span, reaching their high-water mark with their fifth effort, 1970's Cosmo's Factory. After hearing Fogerty-penned classics like "Who'll Stop The Rain," "Travelin' Band," "Run through The Jungle," "Long As I Can See The Light," and "Lookin' Out My Back Door" (not to mention killer Bo Diddley, Elvis, Marvin Gaye, and Roy Orbison covers), you'll probably want to check out the rest of the catalog – either an album at a time or by diving into the boxed set.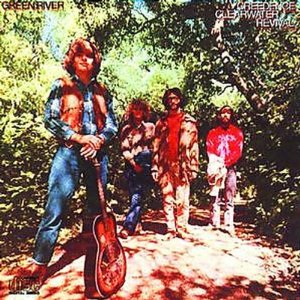 During the era of Clapton, Bloomfield, and Hendrix, Fogerty was somewhat of an odd man out on guitar. His tone was thin and trebly, not fat and sustainy, and paid homage to earlier rockers like Carl Perkins, Duane Eddy, and Steve Cropper. "Tombstone Shadow," from Green River, is but one definitive example. His solos (as on the mega-hit "Proud Mary") were worked out mini compositions, not extended improvisations. But in hindsight, while Clapton & Co. were rewriting the blues, Fogerty was the keeper of the rock and roll flame.
---
This article originally appeared in VG's Dec. '08 issue.  All copyrights are by the author and Vintage Guitar magazine.  Unauthorized replication or use is strictly prohibited.

---