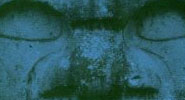 There's never been a time when Jim Hall wasn't at the top of his game. From his days as a member of the Jimmy Giuffre 3 and Chico Hamilton Quintet, collaborations with Bill Evans, and sideman stints with Ella Fitzgerald, Hampton Hawes, Art Farmer, and Sonny Rollins in the '50s and '60s to 50-plus years of solo albums (including recent pairings with Pat Metheny and former student Bill Frissel), the 80-year-old has maintained a standard most jazz guitarists would be lucky to achieve once in a career.
The word "intelligent" is invariably used to describe Hall's style, but that sounds a bit academic and sterile – which Hall's innate swing and inventiveness definitely are not.
Hall's one and only CTI session was recorded in April, 1975, when he was 44. As he had appeared (with special billing) on alto great Paul Desmond's post-Brubeck RCA albums in the mid '60s, it was only appropriate that Desmond return the favor here. Likewise, Hall and the bassist on that session, Ron Carter, had recorded a duo album a few years prior.
Adding trumpeter Chet Baker to the mix was a genius stroke on the part of producer Creed Taylor – his economical, egoless approach perfectly in line with those of Hall and Desmond. Pianist Roland Hanna is flawless, and it's amazing to think that the Steve Gadd drumming tastefully here has also served time with Paul Simon, Stuff, and Eric Clapton.
The set's centerpiece, Rodrigo's "Concierto de Aranjuez," crossed over from the classical repertoire to jazz via Miles Davis' Sketches Of Spain as well as the Modern Jazz Quartet with guest guitarist Laurindo Almeida. According to CTI arranger Don Sebesky, the version here – 19 minutes of live, unedited interplay – was the first and only take Hall's sextet attempted. They wisely saw no reason to re-do it.
This article originally appeared in VG's June '11 issue. All copyrights are by the author and Vintage Guitar magazine. Unauthorized replication or use is strictly prohibited.