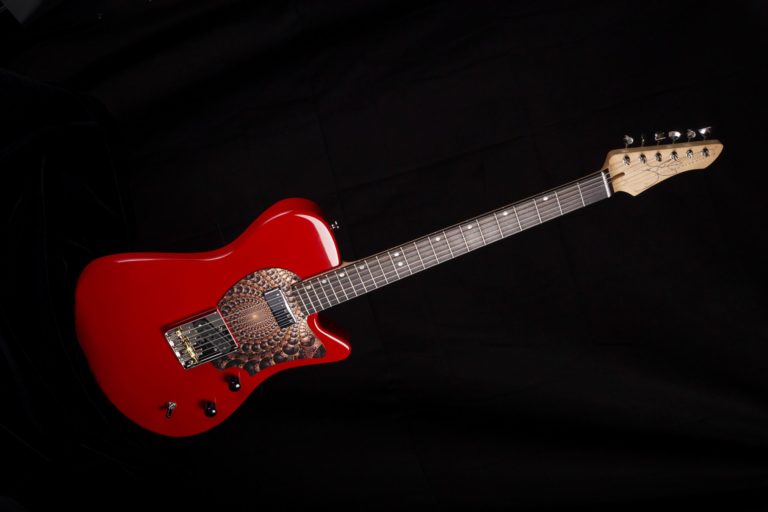 Pittsburgh, PA – February, 2023 – John Page Classic, the guitar brand that embodies the
custom design genius of John Page, unveiled its new made in the USA AJ (T-style) models.
The guitars feature a host of functional and aesthetic advantages that grow out of master
luthier John Page's 50-plus years of guitar design expertise, including twelve years as co-
founder and leader of Fender Custom Shop. The guitars are now made in the USA and
backed by the industry's first Lifetime Performance Guarantee™. Base MSRP is $2495.
"Originally launched in 2017, our AJ line has garnered much acclaim from players and
reviewers alike," said Howard Swimmer, founder and CEO of HRS Unlimited, parent
company of John Page Classic. "Our transition to USA-made enables greater supply chain
and production flexibility, which means more options for AJ players; including a wider array
of colors, exciting special makeups, limited edition and one-of-a-kind guitars. And of course,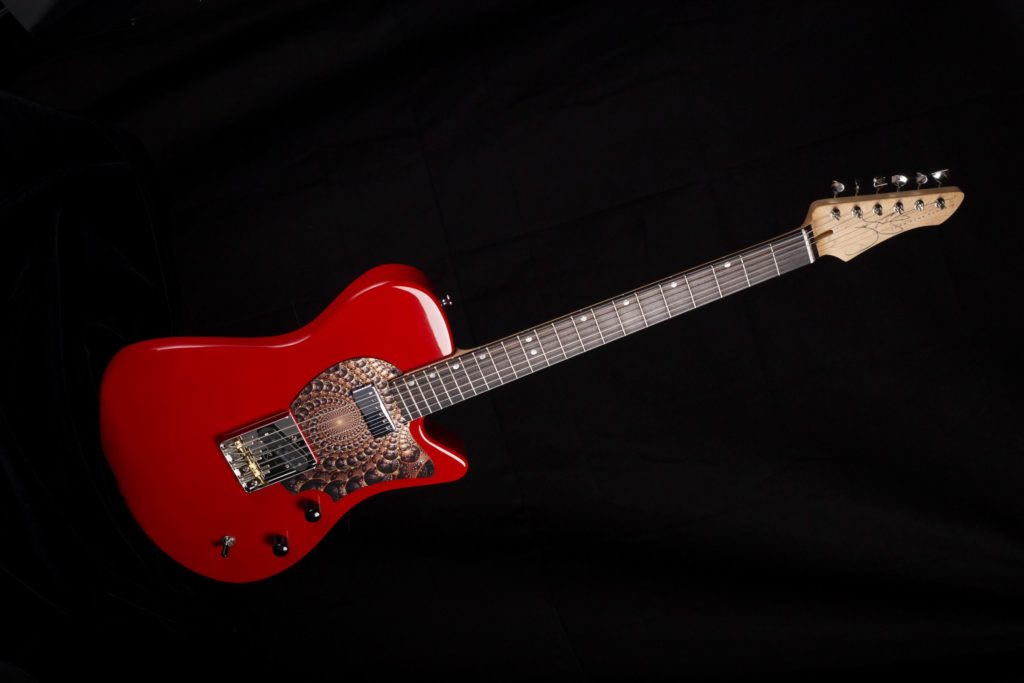 'made in the USA,' has real meaning to many of our players."
The AJ, named by Page for his firstborn son, Adam Paul, features an extremely comfortable
medium-C shaped neck, Bloodline ® by John Page pickups, a unique threaded machine bolt
neck assembly for superior tone transfer, stylized front and back contours, a lower horn and
neck heel for easy upper fret access, and bass-justified fret dots for greater visibility. The
AJ's Kluson tuners are staggered, to reduce or eliminate the need for string trees.
The AJ pickup configuration is an essential ingredient in the instrument's tone: The
Bloodline ® JP-3P (P-90) pickup in the neck position is wound to give it more clarity than is
normally associated with that style of pickup. Partnered with the JP-3T, a classic T-style
bridge pickup, the two blend to deliver a full classic tone, but with lots of clarity. The
vintage T-style bridge plate has reverse angled pickup mounting to add more depth to the
high strings and alleviate the ice pick highs usually associated with T-styles. The vintage
style brass saddles are step-compensated for more accurate intonation, and the controls are
rear loaded for a clean, classic look. The guitars undergo PLEK fret leveling for greater
playability, and ship in a G&G hard shell case.
"Our customers tend to be more experienced. They're familiar with Fender Custom Shop
and John's leadership role there," said Swimmer. "They appreciate John Page design, and
our move to USA made helps us better deliver on John Page design elements." A USA made
John Page Classic Ashburn (S-style) collection will be introduced within the next sixty days.
John Page Classic guitars embody the custom design genius of John Page, Fender Custom
Shop co-founder and among our greatest living luthiers. They reflect his Uniquely Familiar™
design ethos, expressed in numerous design features that result in a timeless look, feel,
tone and value. John Page Classic guitars are produced in the USA and backed by an
industry-first Lifetime Performance Guarantee™.