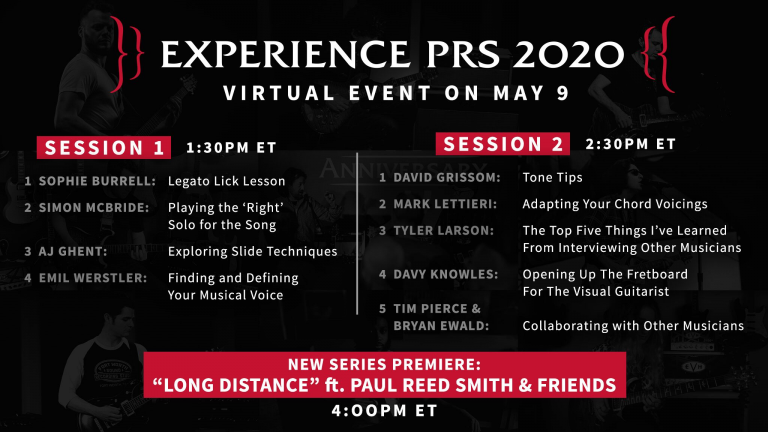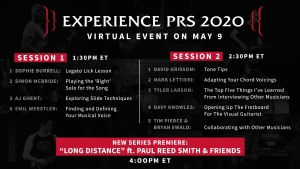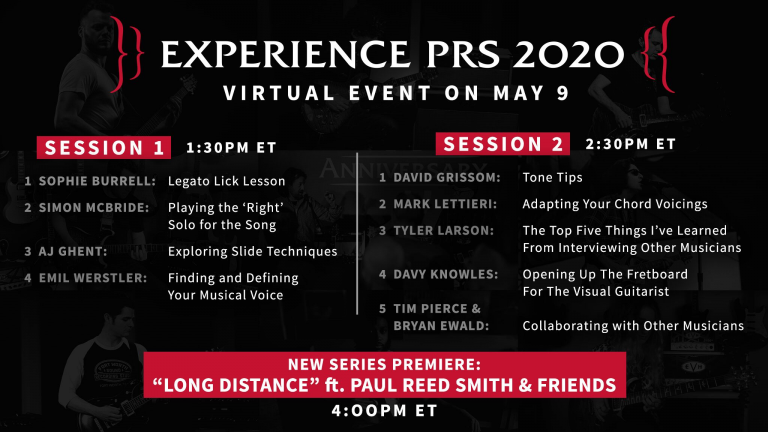 The PRS Guitars 35th Anniversary "Experience PRS" event, originally planned for this weekend at the company's headquarters in Stevensville, Maryland, is going virtual on the company's YouTube channel this Saturday, May 9.
"Our Experience PRS events are a way to open our doors, throw a great party, and say a big thank you to everyone for their support in believing in our products and craftmanship," said Paul Reed Smith. "While we'll miss seeing everyone in person, I'm very pleased we'll still be able to share the spirit of this event."
Clinics from the artists that were scheduled to present on the Experience stages are grouped into two sessions and will air as follows:
Session One 1:30 p.m. EST
Sophie Burrell: Legato Lick Lesson
Simon McBride: Playing the 'Right' Solo for the Song
AJ Ghent: Exploring Slide Techniques
Emil Werstler: Finding and Defining Your Musical Voice
Session Two 2:30 p.m. EST
David Grissom: Tone Tips
Mark Lettieri: Adapting Your Chord Voicings
Tyler Larson: The Top Five Things I've Learned From Interviewing Other Musicians
Davy Knowles: Opening Up The Fretboard For The Visual Guitarist 
Tim Pierce & Bryan Ewald: How to Approach Recording Guitars For Others
The event will close with a performance by Paul Reed Smith along with PRS artists and friends. The clinic videos will remain on Youtube, and the full event schedule can be found on https:experience.prsguitars.com.