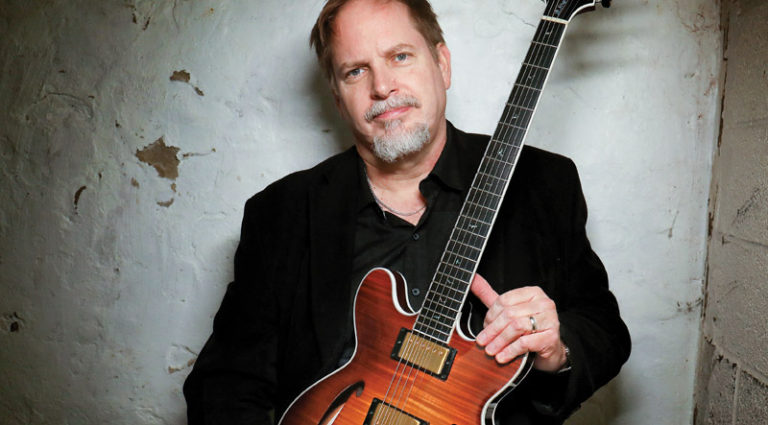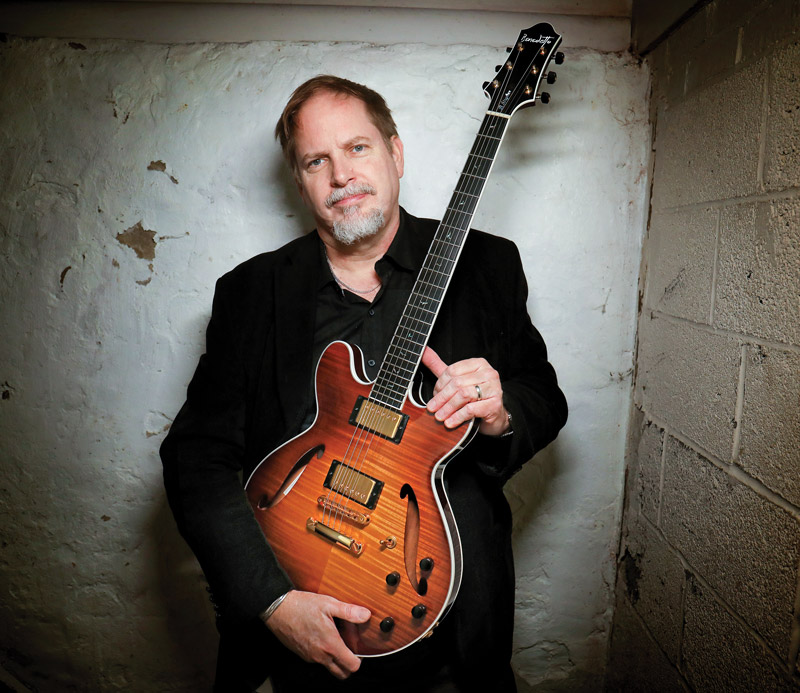 When you say "jazz with strings," many people imagine smooth, sugary instrumentals. But in the hands of guitarist Dave Stryker, it's the perfect tool for serious post-bop improvisation, heard on his new album, As We Are. To an A-list band, Stryker added a string quartet, providing an elegant foundation for his solos.
Is there a jazz album or two that sparked this concept?
Recording my music with strings has always been a dream of mine. Growing up, I heard Don Sebesky's arrangements on CTI Records like Wes Montgomery and George Benson, but also liked Keith Jarrett's Expectations album with strings, Shirley Horn's Here's to Life with Johnny Mandel's arrangements, Charlie Haden's The Art of The Song, and Frank Sinatra's famous recordings with arranger Nelson Riddle. More recently, I love Pat Metheny's orchestral work.
How did you get the project started – and avoid making the strings sound too sweet?
I had time because my tours were cancelled at the end of 2020, so I contacted Julian Shore, a pianist who had been a student of mine at a jazz camp when he was 14. He suggested using a string quartet. I called my violinist friend, Sara Caswell, who can play jazz and improvise, and she put together a quartet. What I wanted was to have strings integrated with the music and not just, for lack of a better word, "sweetening." I wrote all new music and sent rough demos to Julian. I told him, "Do your thing," and he came up with beautiful arrangements.
Did you record the jazz ensemble and strings live?
Once I started hearing Julian's demos and how great the music was going to sound with the quartet, I became very inspired and decided to reach out to two of the greatest musicians alive today – bassist John Patitucci and drummer Brian Blade. We recorded the quartet first – guitar, piano, bass, and drums – as I wanted to get the interaction and creativity that comes with that. We did that session in one afternoon, then came back two days the next week so the string quartet could add parts. Sara came to the initial session to add violin solos on two songs.
On "Lanes," how did you balance your guitar with the strings and jazz players?
I'm lucky to have worked with engineer Chris Sulit at Trading 8s Studio on all of my records for the last 10 years. He knows my sound, he's easy to work with, and has great ears. He knows how to mix the music to maximum effect.
What's it like to work with master musicians like Patitucci and Blade.
John and Brian are two of the greatest artists in the world. They're both virtuosos, but always play for the songs. Brian brings such joy to the music. It was a thrill to have them on this record. Plus, they're a great team, having played with Wayne Shorter and Chick Corea for many years.
Who were your guitar influences? "One Thing at a Time" brings to mind the late Pat Martino.
When I started out, I was a rock and blues player. Later, I got into jazz after hearing Wes Montgomery, Martino, Grant Green, George Benson, Jim Hall – and all the greats.
Your 1980 Gibson ES-347 has a second toggle. What's that for?
That's a split-coil circuit. That guitar has an ebony fretboard and is mostly stock, with super-punchy Dirty Fingers pickups; I've been using it for almost 40 years and it has a lot of mojo.
Otherwise, I play Benedetto guitars, which are really great, and I have some older Gibsons.
Which strings do you use?
I use D'Addario EJ22 Round Wound, .013-.056. I use flatwounds on some of my jazzboxes.
Do you roll off the Tone control for a warmer tone
I keep the Tone knob all the way up; I don't use any effects except reverb and a little delay. For amps, I record with a 4×10 Fender Blues DeVille and a Fuchs Jazz Classic amp on gigs.
As a player, we hear more tone and taste from you, versus speed. Is fast picking not high on your list of priorities?
Playing melodically – with a good groove, feeling, and soul – is more important to me. I was lucky early on to play with (organist) Jack McDuff for two years and (tenor saxophonist) Stanley Turrentine for another 10 years, so, hopefully, some of their taste rubbed off on me. I can play fast if the music calls for it (laughs). But in general, I try to be in the moment, creating and interacting with my fellow musicians.
---
This article originally appeared in VG's May 2022 issue. All copyrights are by the author and Vintage Guitar magazine. Unauthorized replication or use is strictly prohibited.