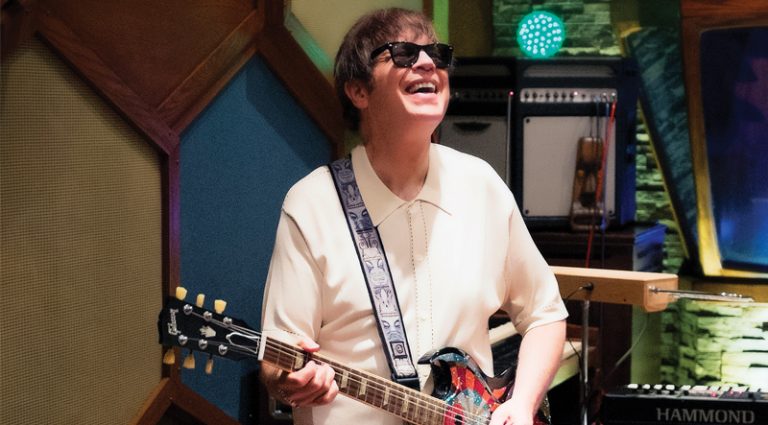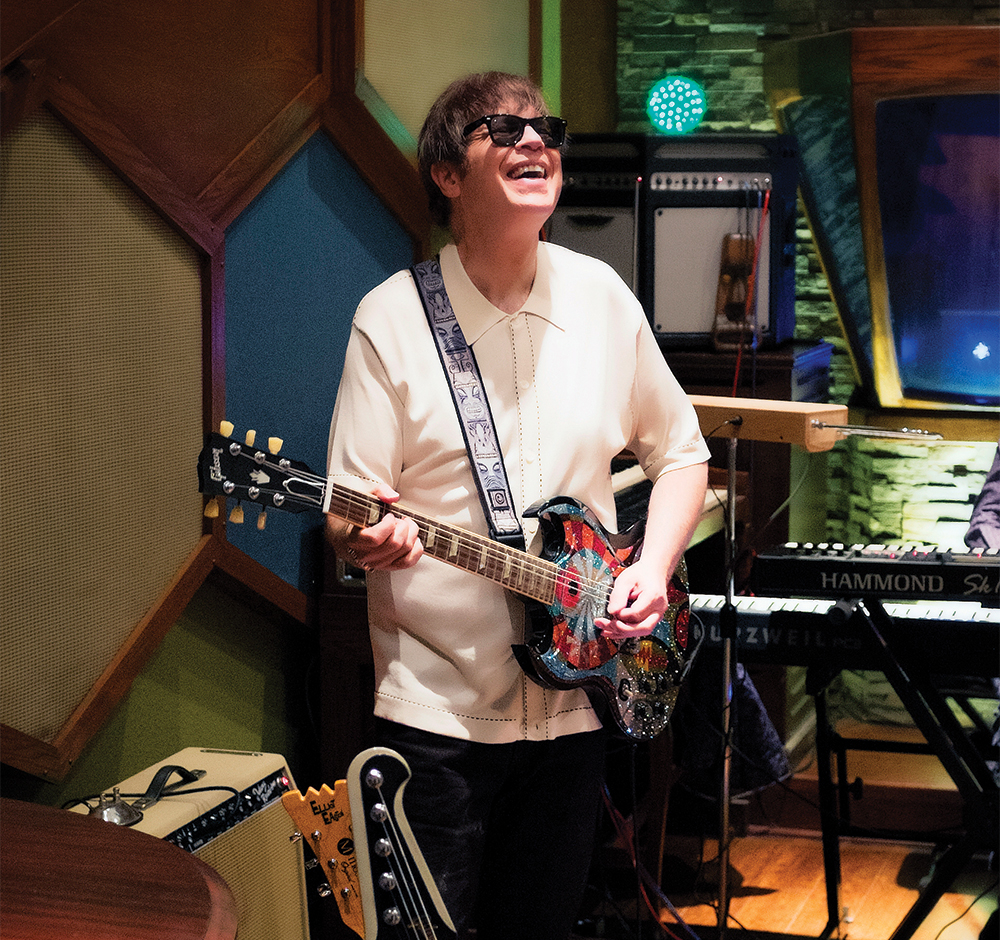 The Cars transcended the new-wave movement of the late '70s by creating a never-duplicated sound. The band's self-titled debut album is a masterpiece; almost 40 years after its release, nearly every song still receives radio airplay.
Rhino recently remastered it and the band's pivotal second and third albums, 1979's Candy-O (with "Let's Go") and 1980's Panorama, which was highlighted by "Touch and Go." The new editions include alternate mixes, demos, B-sides, and unreleased songs.
Easton spoke with Vintage Guitar about the reissues and recounted the gear he used to help create the band's first music. His setup for The Cars was simple – a Les Paul Standard, Telecaster, and a D-35. He plugged the Les Paul and Tele into a Fender Twin and one of three Ampegs – a VT-22, V2, and V4 – and recalls how at the time there was a limited aftermarket for hardware and pickups.
"DiMarzio's Super Distortion pickups had just come out and I put them in the Les Paul," he said. "My Tele was a new '77, but I changed the neck pickup to Hi-A Bartolini Firebird mini humbucker."
The commercial success of those albums allowed Easton to expand his arsenal.
"Dean brought me an ML during the Candy-O sessions and I put it right to work," he said. "The first song I used it on was 'Since I Held You,' and I liked it a lot. Now, people kind of laugh about the pointy headstocks and funny-shaped bodies, but the Dean was a really good guitar, and I really enjoyed playing them. They had fantastic tones, felt great, and had great necks.
"I was still using Les Pauls and Teles on Candy-O and Panorama; it wasn't like I eliminated them. I just added other things. In '79, I got a real good new Les Paul Custom and played it a lot. I still have it. It's just a great guitar. The only thing is it's so darn heavy that I still have a chronic crick in my neck from standing onstage for two hours with it. I don't know why Customs are so much heavier than Standards, but a lot of them seem to be. I started to embrace the SG because it was lighter. They even made my signature model, which was basically a two-pickup SG Custom."
Panorama was notably different from the Cars' first two releases.
"Ric Ocasek was writing batches of songs every year with new attitudes and new approaches," he said. "Obviously, Panorama was a bit of a departure. There was no group discussion about how it was going to be an experimental record, more edgy, or anything like that. Maybe Greg was listening to Kraftwerk or we were listening to Suicide and things like that, so some other influences were creeping in. We're very eclectic in our tastes."
"On 'Touch and Go' and a B-side called 'Don't Go to Pieces' there's a lot of Rickenbacker 12-string. Also, during the Panorama period, I started working with Fender. They had just come out with the new Lead I and Lead II series, and they made me a couple of those and put me in their catalog. The Lead I is what I used for the solo in 'Touch and Go.' If I remember correctly, I played that through a Mesa-Boogie head through a Marshall cab. It was just one of the go-to amps during that time. We had Fenders, too – Twins, Deluxe Reverbs, stuff like that."
One of Easton's main guitars from that era was a '61 Strat.
"I used it quite a bit; it's on the solo for 'Dangerous Type' and 'It's All I Can Do' (from Candy-O). I think I used it on 'Panorama.' I can't always remember what I played on the deep cuts, but I do remember those."
These days, he's recording a second album with the Empty Hearts, featuring Romantics vocalist/rhythm guitarist Wally Palmar, Blondie drummer Clem Burke, and Chesterfield Kings bassist Andy Babiuk. In December, the Rock and Roll Hall of Fame announced the Cars were part of this year's class of inductees.
"I'm pretty excited about that," he said. "Lots of bands feign disinterest, but I think, deep down, it's an honor. Now we have to figure out what we're going to play!"
Easton estimates he has been through "probably 1,000 guitars" though now has a relatively modest collection.
"I'm afraid to count!" he laughed. "But I think it's somewhere around or just over 100. Certainly enough! I have Gibson, Fender, Martin, Larrivée, and Rickenbacker guitars. I think some of that comes from wanting to cover myself because when you're a lefty, you can't borrow someone else's guitar. No one asks to borrow your guitars either, which is nice!"
---
This article originally appeared in VG March 2018 issue. All copyrights are by the author and Vintage Guitar magazine. Unauthorized replication or use is strictly prohibited.