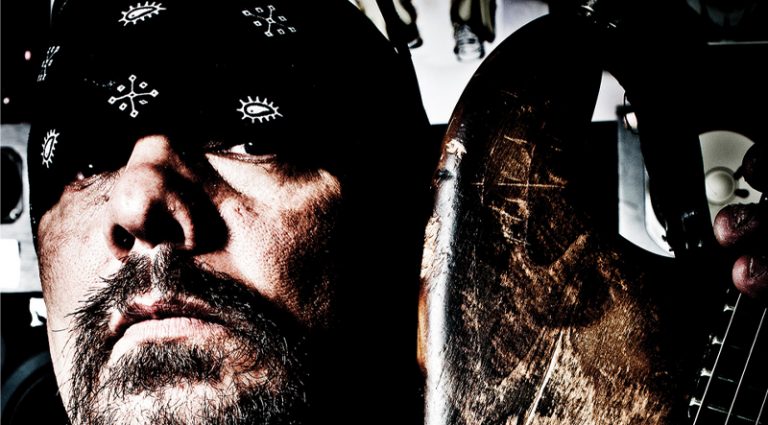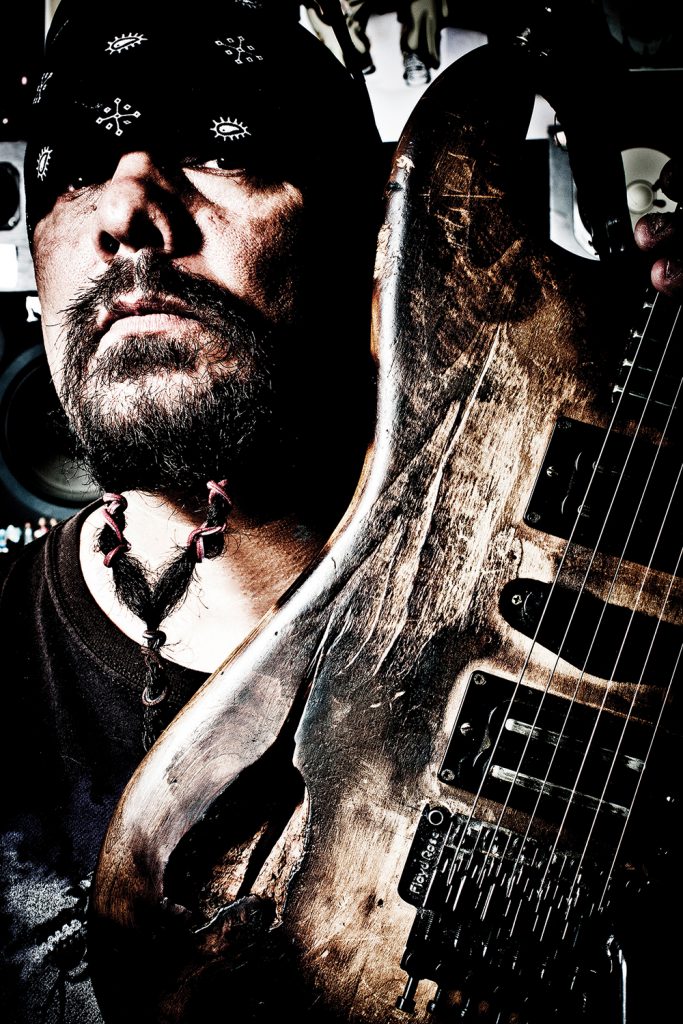 Ronnie James Dio had a knack for collaborating with talented guitarists – Ritchie Blackmore in Rainbow, Tony Iommi in Black Sabbath/Heaven and Hell, and several in his solo band, Dio. While shredders such as Vivian Campbell and Craig Goldy are the best-known, Tracy Grijalva played on two (Strange Highways and Angry Machines) that today are highly respected by the band's following. Grijalva is still going strong, as evidenced by the Tracy G Group's latest release, Tramp.
What's the story behind the new album?
We actually wrote and recorded it in 2015-'16, but it never got distribution [until released via MVDAudio/Sonic Night Music in '17]. I'm not a businessman – that's not what I do. I have a home studio, do all the stuff myself, and some of the songs have singing on them. I really love instrumental music – I love Jeff Beck, I love Steve Vai – but I mix vocals in some songs because I know people want to hear vocals. So, it's half and half; I got a vocalist who's a good friend, Michael Beatty, the bass player is Randy Oviedo, and I started seeking a drummer. I play guitar off of the drum rhythm, so the better the drummer, the better I can play. In the past, I was really lucky to play with some world-class drummers; I did a lot of sessions with Ray Luzier, who's in Korn now, and had a lot of his tracks laying around, so Ray is playing on four songs on Tramp because I put new riffs around his tracks. Adrian Aguilaro played on one tune, but the other seven songs were played by Patrick Johansson, who has played with Yngwie Malmsteen. I'd just met him; I live in California and he lives in Florida. I got him over to jam, and the guy played like a monster. I said, "We've got to do an album together." It happened to work out and he came to my home studio, played the tracks, and played amazing. I write the songs and riffs myself.
Which guitars and amps do you use?
I have always used the same stuff – a couple old Marshalls, one is a 1969, the other is from 1970, a couple of old Randall RG100s from '85, and my main guitar was made by Karl Sandoval, the guy who made Randy Rhoads' polka-dot V. He made my guitar in the '80s, and I still use it. Some of my guitars are tuned lower, and David Cervantes made me some baritone guitars. I'm not into seven-strings because the necks are so wide and my hands aren't that big. So, he made me six-strings that are like baritones – the necks are longer but they're still not that wide, and I can tune them really low. I used that on a lot of the songs, too.
How did you get the gig with Dio?
In '93, Ronnie was in an experimental mode. He came out of Black Sabbath's Dehumanizer and went back with Vinny Appice and Jimmy Bain, and they wanted to start a new Dio lineup. Their first idea was to have a well-known guitarist, so they talked to people like Neal Schon, Michael Schenker, Vinnie Moore, and Yngwie. It just didn't work, so Ronnie said, "We need to get a less-known guitarist." So they tried out a bunch of guys, and I was one of them. I had done an album with Vinny and Jimmy, World War III, so we knew each other. That was my ticket in. Ronnie never told me, "You have to play like Ritchie Blackmore, Tony Iommi, Vivian Campbell, or Craig Goldy." I got the gig because I played the way I do, and he was fine with that. Jimmy was only there for two weeks then they hired Jeff Pilson. We just started jamming. It was like being in a band when you're 15 in your garage, with your friends. Except you've got Ronnie James Dio singing! It was like I won the musical lotto.
---
This article originally appeared in VG March 2018 issue. All copyrights are by the author and Vintage Guitar magazine. Unauthorized replication or use is strictly prohibited.