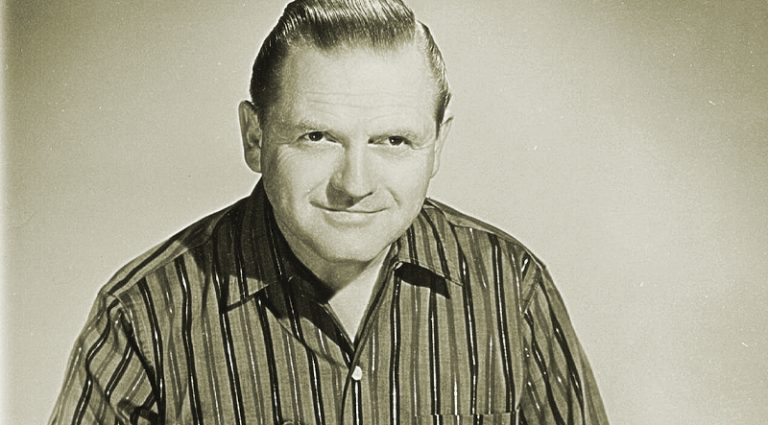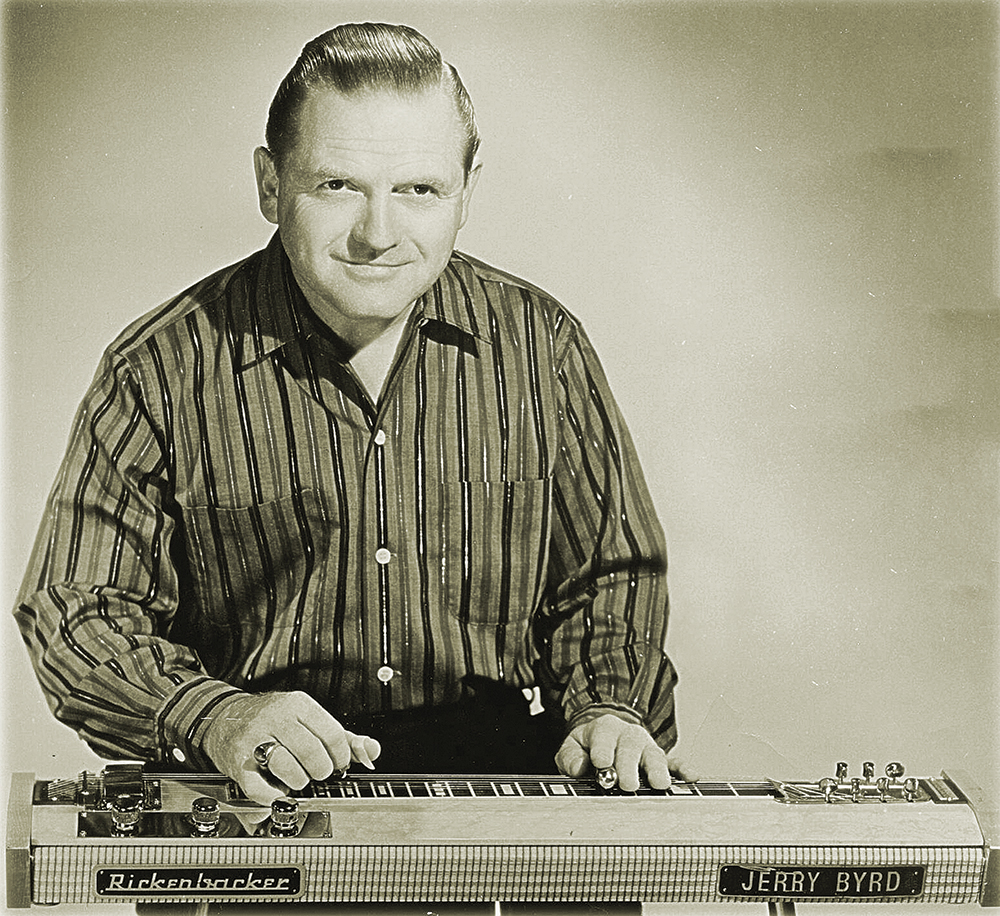 Before and even after pedal-steel guitars began showing up on country records, Jerry Byrd (1920-2005) and his lap steel remained a gold standard. Whether soloing or accompanying, his distinctive, easy-flowing, undulating lines, flawless voicings and a tone oozing warmth and depth, earned him the title Master of Touch and Tone. The Ohio native's playing became a starting point for generations of steel greats, including Buddy Emmons, Lloyd Green, Curly Chalker among them. Other admirers include Jerry Garcia and Jimmie Vaughan.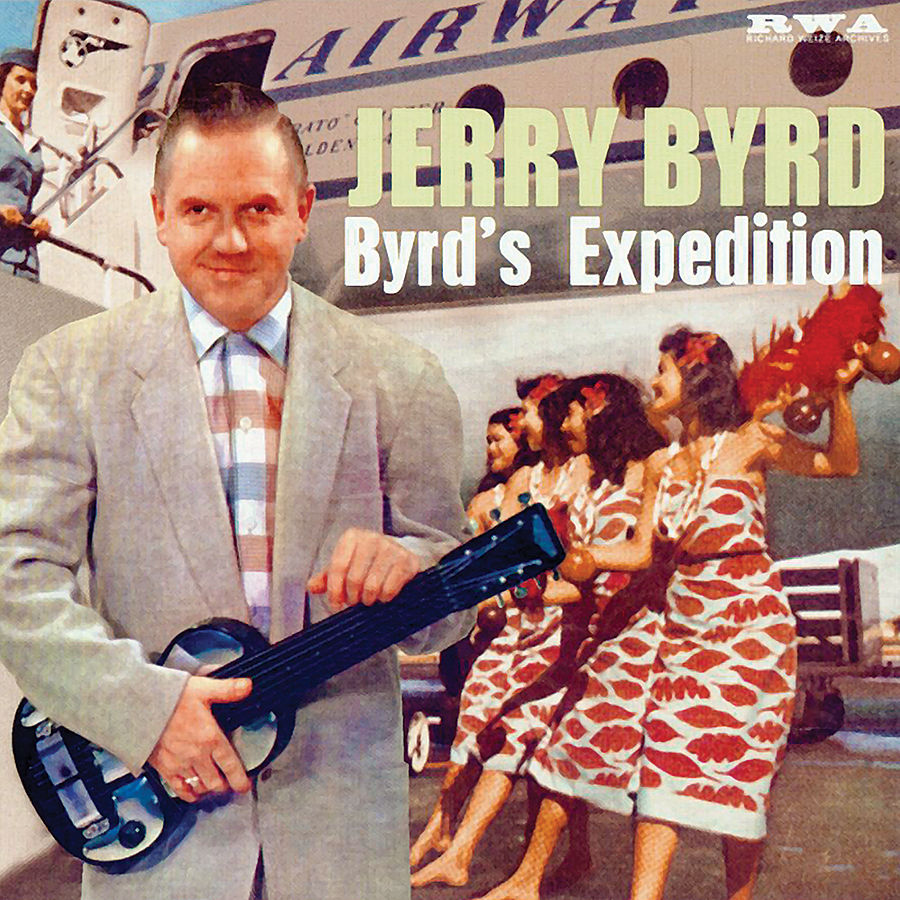 Byrd was ubiquitous on country records produced in Cincinnati and Nashville in the late '40s and early '50s. He worked with Opry star Red Foley's band, Pleasant Valley Boys, as heard on the Foley hits "Tennessee Saturday Night" and "Blues In My Heart." His work enhanced the Hank Williams classics "Lovesick Blues" and "I'm So Lonesome I Could Cry."
Byrd's Expedition offers 30 instrumentals from his 1949-'53 period with Mercury Records, encompassing country, pop, Hawaiian, and jazz. Enough cannot be said for the quality of this collection. The material was remastered and in some cases, a record's speed was corrected. Co-producer Dave Samuelson chose the music wisely and his authoritative notes provide ample context.
It begins with Byrd's signature tune, "Steelin' The Blues," recorded with Foley's band including lead guitarist Zeke Turner. "Steelin' The Chimes" features his easygoing interactions with Turner. Byrd enhanced his sound in various ways, creating proto-wah by manipulating his tone control on "Wabash Wah-Wah Blues."
He also had a special synergy with Chet Atkins, the result of working recording sessions together in the early '50s. Byrd's easy confidence and Chet's fire and adventure account for riveting takes of "Limehouse Blues," "Gold Coast Blues," "Georgia Steel Guitar," "Jitterbug Waltz," and "Turner's Turnpike." His deep affinity for Hawaiian fare emerges on the lively "Maui Chimes," "Hilo March," his understated, elegant treatments of Sol Hoopii's "Twilight Blues," and his own "Paradise Isle."
Byrd stood his ground. He recorded country, pop, and Hawaiian singles and albums into the '60s. Refusing to switch to pedal steel, however, left him out of sync and deeply dispirited. And on sessions he often turned to electric bass.
A 1964 trip to Hawaii re-inspired him. When he settled there in '72, he picked the perfect moment. In the land of its birth, the steel guitar's popularity was in deep decline. Over the next 29 years, Byrd restored the instrument's stature through his performances, records, and teaching. Decades before he died, he was beloved and revered throughout the Islands. This extraordinary collection documents the beginnings of that journey.
---
This article originally appeared in VG February 2018 issue. All copyrights are by the author and Vintage Guitar magazine. Unauthorized replication or use is strictly prohibited.