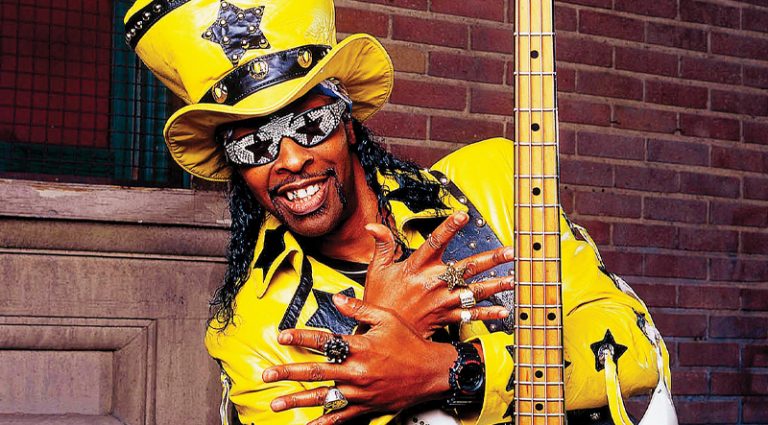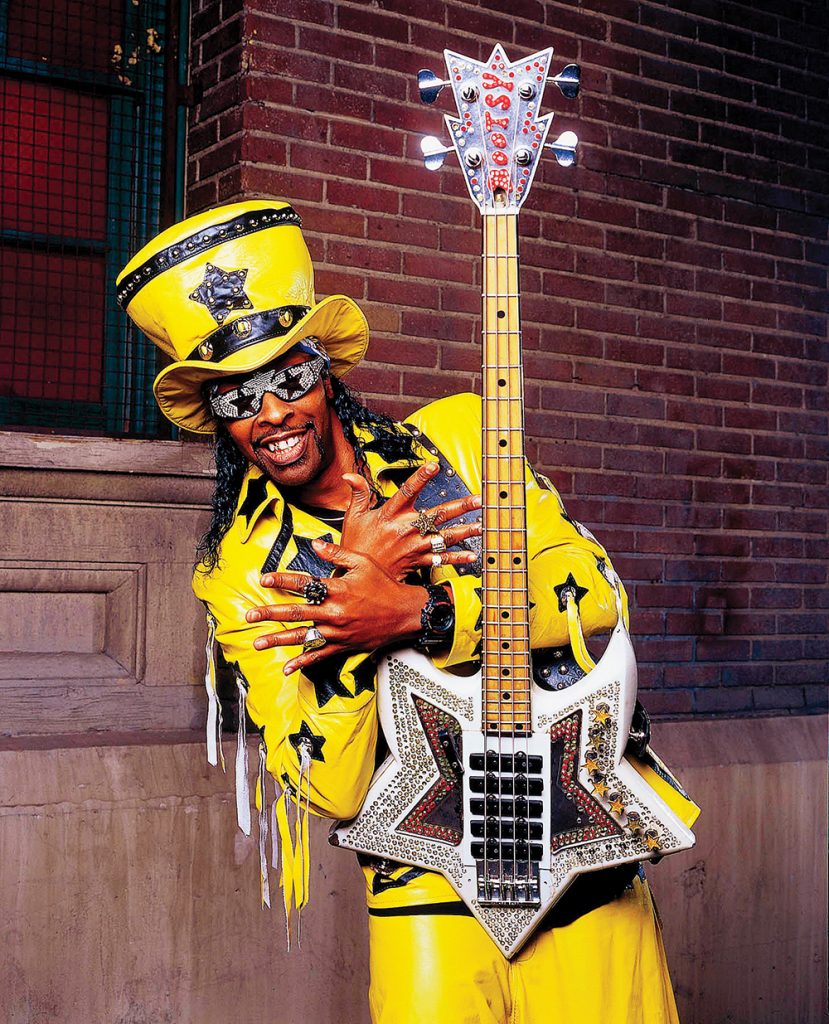 Bootsy Collins' first album in six years continues the tradition of 2011's Tha Funk Capital Of The World by enlisting special guests to extend his funkalicious reach. Proselytizing the holy gospel of uncut funk, Bootsy's brethren include Buckethead, Victor Wooten, Dennis Chambers, Stanley Clarke, Eric Gales, and the late Bernie Worrell. And because the funk is ubiquitous, Bootzilla shines a light on the hip-hop community, giving voice to blue-chip rappers Snoop Dogg, Chuck D, Doug E. Fresh, and Big Daddy Kane.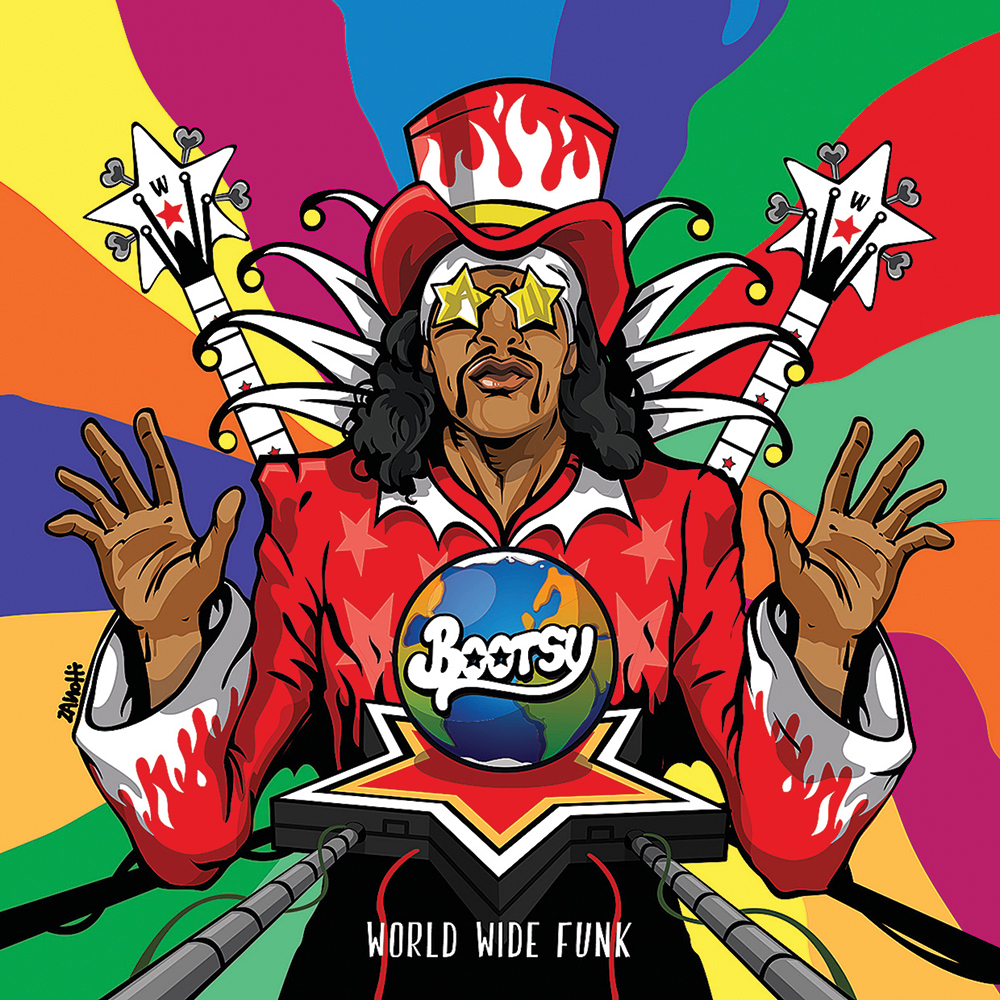 Still, this is no piece of disposable marketing product. It's an infectious party record with Bootsy's signature "heavy on the one" bass style working as the basis for dance grooves, spoken word, titillation, humor, and blazing guitar solos.
Bootsy's Mu-Tron-soaked bass, Crucial Audio Dub-1 direct box, secret sauce, and groove, are in full abundance, along with his signature spoken asides. But the true essence here lies just beneath the surface of all the tasteful production and large cast of characters. 
The album is a call to activism, unity, and love. It's a reminder to people to stand up and funk for yourselves.
The title track sets the mood and fires up this party. Sounding like you're on stage with 35 people at a New Year's Eve event, Bootsy funks heavily along with the spitting rhymes of Doug E. Fresh and bass newcomer Alissia Benveniste. While all this is going on, Buckethead shreds on guitar unapologetically like it's his last day on earth.
"Bass-Rigged-System" features a bevy of bassists including Benveniste, Manou Gallo, Stanley Clarke, and an octave-pedal bass solo by Wooten. Other highlights include "Come Back Bootsy" starring drummer Dennis Chambers and Gales-style blues-rock guitar, while "Pusherman" features Dru Down, BlvckSeeds, and Mr. Talkbox, with ensemble spoken-word, hooky choruses, and hypnotic southern beats.
It wouldn't Bootsy record without something best heard after you dim the lights. "High-On-Heels" features singer October London while "Worth My While" stars Kali Uchis offering spells and incantations set to music that should be on the playlist of every ladies man. "Salute To Bernie" featuring Dr. G. honors the memory of Parliament-Funkadelic keyboardist Worrell on top of Jimi's "Bold As Love."
World Wide Funk is varied enough for the casual funk fan but offers a good time for all. Bootsy's artistry thrives on a personal connection to humanity. He leaves the bass clinics to the other guys.
---
This article originally appeared in VG February 2018 issue. All copyrights are by the author and Vintage Guitar magazine. Unauthorized replication or use is strictly prohibited.