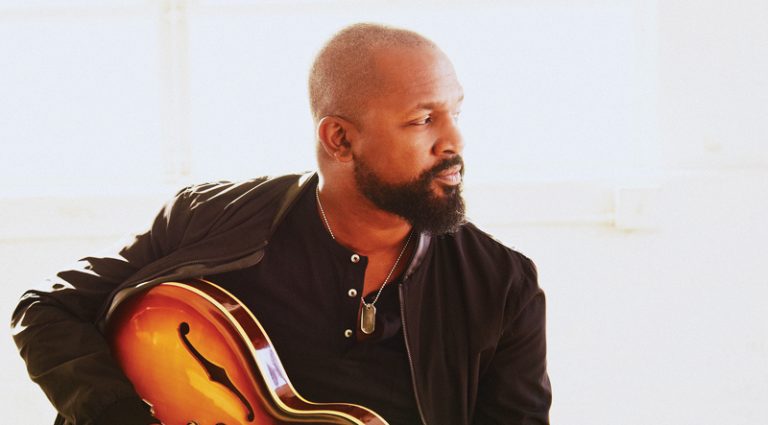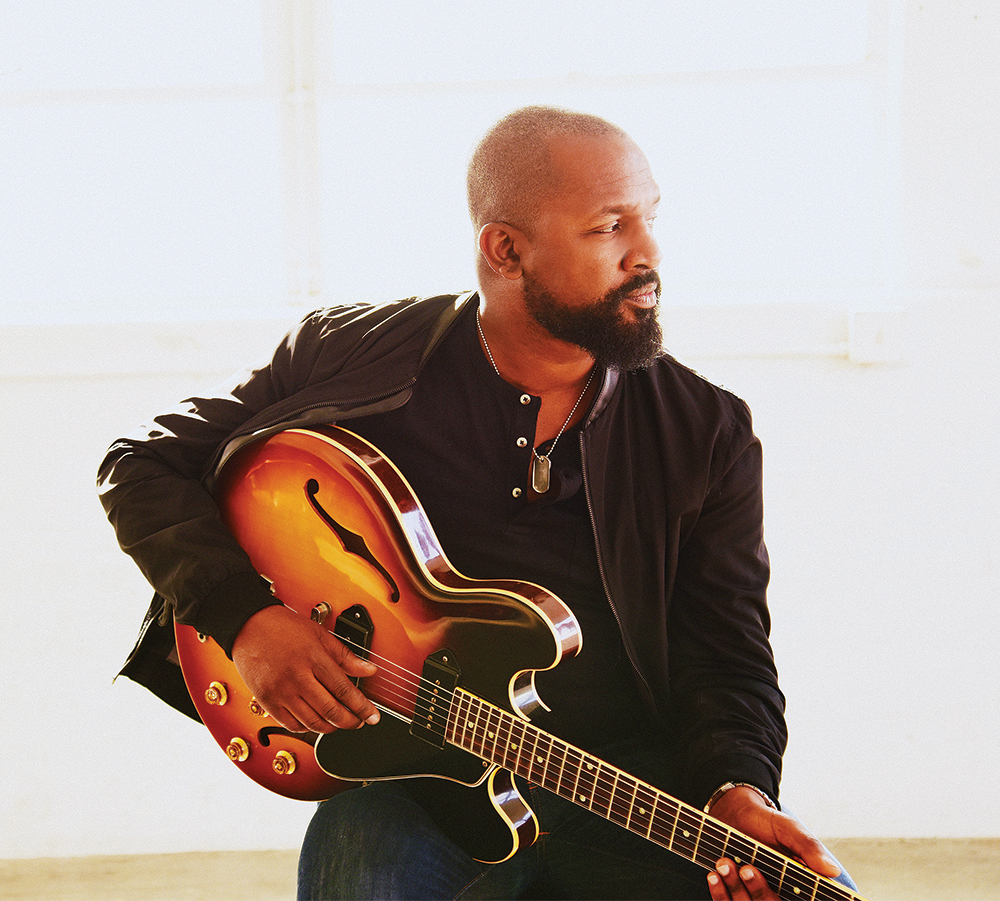 David Ryan Harris gets his greatest exposure singing and playing guitar around the world with John Mayer, but he's been an accomplished songwriter for nearly 30 years. While he has a handful of solo albums and songwriting credits with Mayer, Dave Matthews, and Cassandra Wilson, he kept a handful of tunes for his new solo record ironically titled Songs For Other People.
Explain the title of the album.
I write songs to pitch to other people, and I had amassed a pile that nobody ended up loving. I thought I could put them together and make them hang as an album. Any other time I'm thinking I should write a specific body of work for a record. This wasn't that. I usually aim for 15 songs and figure out which hold best to the mission statement.
Love is the central theme. There's a certain amount of loss on a lot of them. "Darling" is about "Let's burn this thing down that we had, and move to a new place." "Coldplay" is a rumination about a relationship that fell apart. There are a few songs where you could do a narrative about the beginning of a relationship all the way to the end. "Red Balloons" is almost like a positive thing. This is the closest I will ever come to a disjointed pop record.
You began in the punk funk band Follow For Now in the late 1980s. How did you evolve from that to love songs?
It's returning to what I came up with as a kid. There was tons of Stevie Wonder and '70s AM radio. You have James Taylor, Earth, Wind & Fire, and Bill Withers. That's what I grew up with during my formative years. I got a little older and more rebellious, as you do in your teen years, and punk really spoke to that. Bands like Bad Brains, Fishbone, Metallica, and the first Jane's Addiction record. Those spoke to where I was at.
When that band broke up, it was difficult to play solo shows doing punk music, so I said "I'm going play music by myself with an acoustic guitar." I returned to the stuff that I started with. There was a [NBC] show called "Michelob Presents Night Music." They had a live performance with Pops Staples of The Staple Singers – just him playing a 335. I remember watching and thinking, "When I'm Pops Staples' age, what kind of songs can I sing?" I don't have any songs that I wouldn't look ridiculous singing at that age. So I wanted to make music that could live with me forever.
I would love to put a band together. That's my favorite state of being. Being in a band, rolling around with your buddies like a street gang. I love the musical camaraderie. I just haven't been able to put one together. With this material, it's not like I make acoustic records. These records are fully realized band records. It's just expensive to tour with a band. That is why I tour acoustic – not because I have some mission statement about being an acoustic act.
Which guitars are you using?
I have a Gibson ES-330 that I love playing and writing with. It just sings. I also bought a Fender Jay Mascis signature Jazzmaster. It was super cheap and played great. I was never a Jazzmaster guy, but I love it. For acoustics, I have a '66 Gibson Country & Western and a Martin OM-JM. There's also a Gibson J-45 I've had for 14 years. I played that a bunch on this record and I play it on the road with John Mayer. I also have a pair of SG Melody Makers. I needed something that had single-coils, but didn't want a Strat sound because John has that covered.
What's you role in Mayer's band?
I'm the glue. We have three guitar players, so it's always an exercise in playing parts. I'm staying out of the way, but I'm being supportive and just being good. I have to have big ears on this gig so I can hear what John is doing and find my way without stepping on toes. I think this band requires that you have big ears and pay attention the whole time.
What's on your docket looking ahead?
I'm going back on the road with John and then going out for three weeks supporting my record. Then there are more dates with John; I'm going to South America and then the West Coast. I'm excited about it.
---
This article originally appeared in VG October 2017 issue. All copyrights are by the author and Vintage Guitar magazine. Unauthorized replication or use is strictly prohibited.