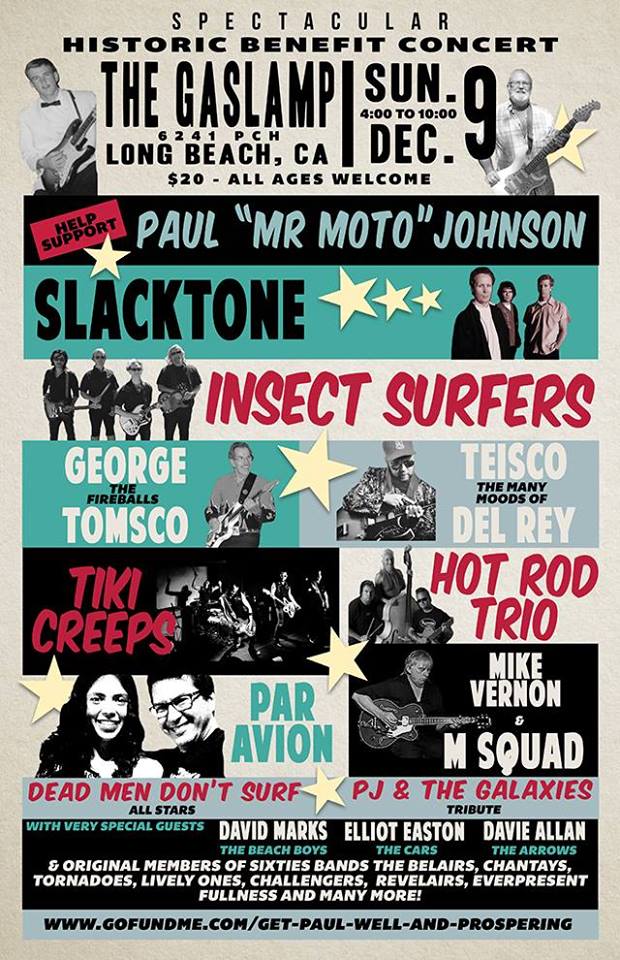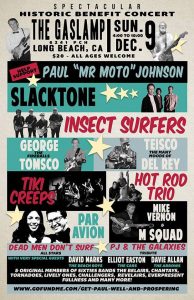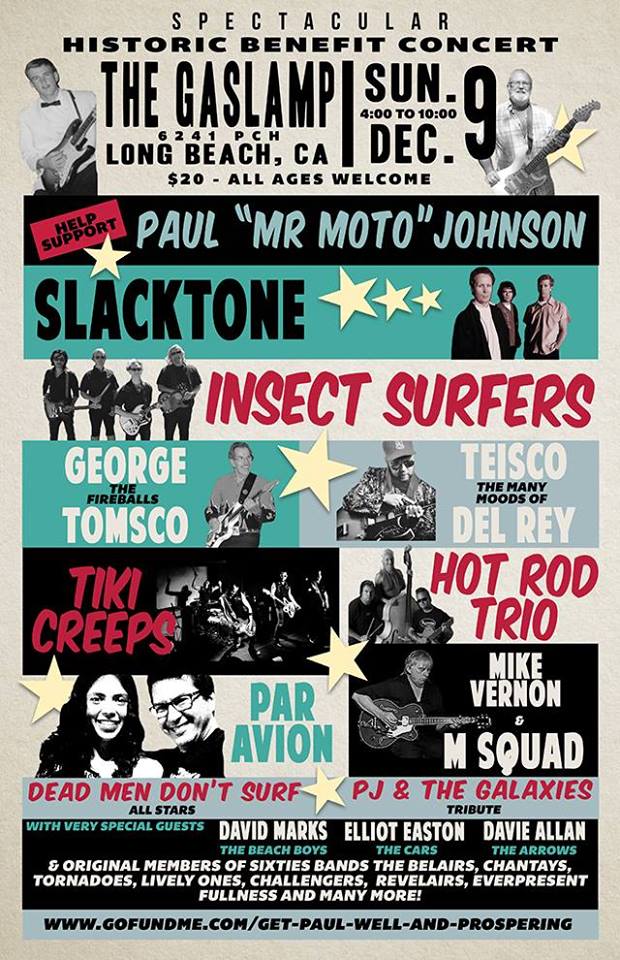 Friends and fellow musicians will gather December 3 to play a benefit concert for instrumental-surf guitarist Paul Johnson at the Gaslamp, in Long Beach, California. Johnson was recently diagnosed with leukemia, and the surf community has already rallied to his aid with a GoFundMe campaign (
www.gofundme.com/get-paul-well-and-prospering
) and tribute CD with new interpretations of Johnson tunes by bands from Ontario to Brazil, Texas, New York, California, and elsewhere.
Had Johnson's career ended after the Belairs' 1961 recording of "Mr. Moto" (which he wrote at age 14), his importance in the history of rock-and-roll instrumental music would be ensured. With the unlikely revival of instrumental surf (more bands exist today than at the idiom's early-'60s height), "Mr. Moto" has been covered by more than 100 bands, and Johnson's "Squad Car" is also a standard. Since his return to action at the dawn of that revival, "P.J." has stood as possibly the most important figure in the genre. In addition, after a conversion to Christianity he essentially invented instrumental Christian rock. Since the early '80s, he has placed originals like "Beach City Bop" alongside titles like "Stand Up, Stand Up For Jesus" – both equally rocking.
 Scheduled to perform at the benefit are Fireballs founder George Tomsco (a primal influence of Johnson's), Slacktone, Davie Allan, Ron Eglit, Pete Curry, Teisco Del Rey, Mike Vernon, and the Beach Boys' David Marks. For further details and updates, check Del Rey's Facebook page.