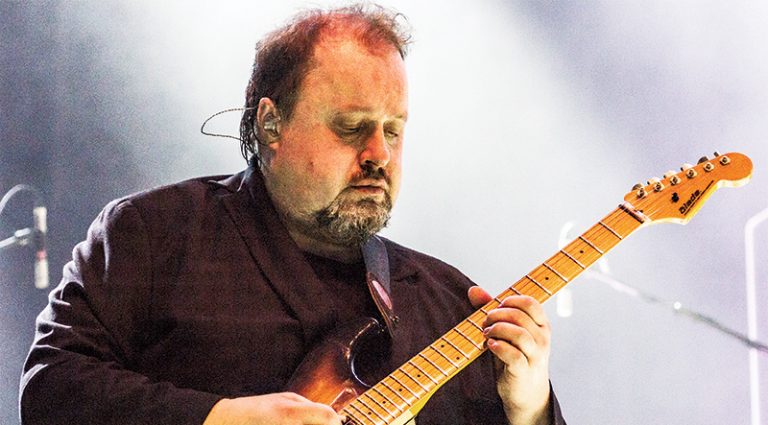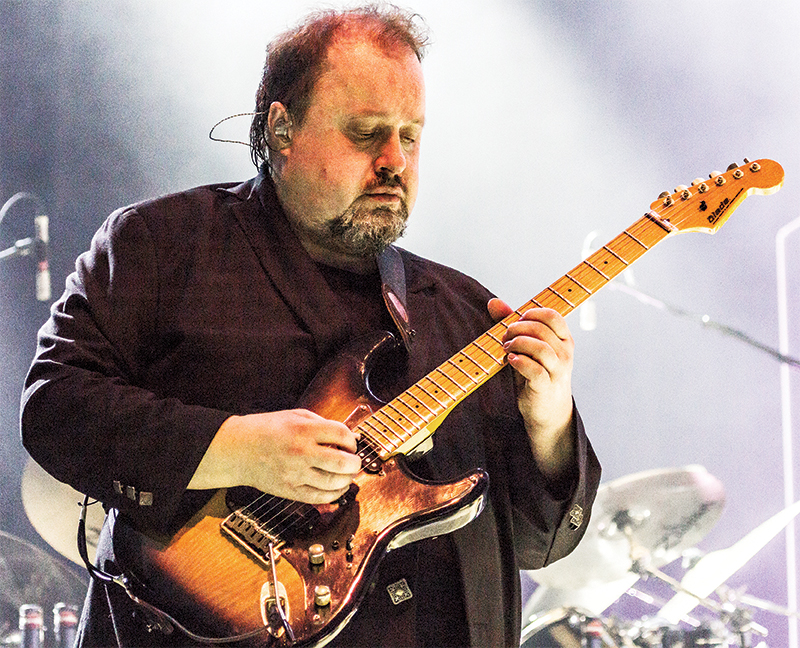 Marillion has been playing thought-provoking neo-prog since its 1983 debut album, Script for a Jester's Tear. Along the way, the group has issued classic releases of the genre including Misplaced Childhood, Seasons End, and Marbles, among others. Recently, it unveiled an 18th studio album, FEAR (F**k Everyone and Run). Guitarist Steve Rothery has been a member of the band since its inception – the only original member still in attendance.
Which guitars do we hear on the new album?
It's mainly three – my Blade RH-4, which was one of the first Blades made in 1988/'89. It has two single-coils, a humbucker, a switchable mid-boost, maple neck, and a tobacco sunburst finish. It's my normal go-to guitar, live, and I've used it since the Anoraknophobia album in 2001. One other is a guitar made by Jack Dent, who has made me a range of guitars, all beautiful instruments. The last one he made, which I used on my solo album, The Ghosts of Pripyat, is called the Raven and its pickup configuration is modeled after the Blade, including the switchable boost. It's got a great sort of chimey, rich, deep sound.
The only other electric guitar on the album was a 12-string Italia on "White Paper." It has a Rickenbacker-type of approach, but the neck's a little wider. It's got this white finish, which is not usually my style, but it's a great-sounding guitar and it records really well.
How do you approach solos in Marillion?
Most of what you hear on this album is what happened in the room at the time. For one of the sections in "The New Kings" we jammed for several months, then used the best of the ideas, where the first part was from three years ago, and then it goes into a section that was jammed around in January of this year. So it became like a montage – a patchwork of ideas from different times. But because everything is recorded into ProTools, we have that facility. So I guess if the music inspires me, it kind of carries me along, really. I just tried to not play the obvious thing. Which is always difficult, especially when you've made 18 albums; there's the fear of repeating yourself. So I try and find something fresh each time.
Guitar-wise, which Marillion album is your favorite?
Each has great moments. Apart from obviously the new album, which is always your favorite at the time, the classic album for me probably would be Afraid of Sunlight. While recording it, we were faced with having to make an album pretty quickly and were under the threat of being dropped by EMI at the time. It was the first album recorded at our own studio, and it's just a great collection of songs with some really cool sounds in there. There's a Steinberger doubleneck 12-string played through Rockman modules and a Quadraverb, which creates this really bell-like sound on the track "Gazpacho." There are some classic Marshall sounds, as well, on "King." My main live guitar from the old days is a black Squier Strat – one of the Japanese ones, with a Kahler-looking vibrato and EMG pickups. That, with the Rockman modules, I used quite a lot on that album.
Back in the '80s, Marillion toured with Queen and Rush. What do you recall about sharing the stage with Brian May and Alex Lifeson?
A couple of months ago, I saw Brian for the first time in about 25 years, actually. We did a festival together in Switzerland, and he came over, said hello. In the '80s, our band played one of the festivals and he actually joined us for a song. I've never heard a guitar sound so loud! He had a wall of AC30s cranked, and it was like a jumbo jet taking off. It was phenomenal. Alex Lifeson… Rush has always been a fantastic live band. The thing that most impressed me was just the speed of the guitar changes he does on some of the tracks where he's playing an acoustic, then it's whipped off him by a tech and within three or four seconds he's playing a power chord on an electric. I envy that dexterity!
---
This article originally appeared in VG February 2017 issue. All copyrights are by the author and Vintage Guitar magazine. Unauthorized replication or use is strictly prohibited.
---