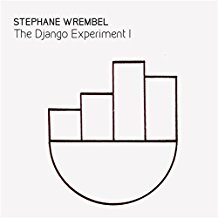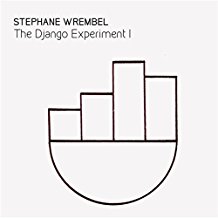 There's plenty of Gypsy jazz guitarists who can play more notes at faster tempos than Django Reinhardt, but few can truly match the master in inventiveness, melody, and sheer swing. Stéphane Wrembel is one of the rarities.
Coming from a background of rock and roll, he first learned to play in Django's style from Romany guitarists around his native Paris. He's now been honing his jazz manouche for 25 years, has released 10 previous albums (counting his contribution to Woody Allen's Midnight in Paris soundtrack), and is at the top of his game with these two new CDs.
Both discs feature 12 songs, and beyond Wrembel's three originals on each CD, the setlist is not special – although it is well-chosen. There's an array of some of the best of Django's tunes, and some other fitting covers.
It's Wrembel and his band's arrangements, solos, and sheer sense of freedom here that lifts these two discs beyond the typical Django found on most faithful followers' albums (and that's not a putdown, as simply playing Django's tunes is an accomplishment).
For example, Wrembel approaches the oft-played "Douce ambiance" with reverence but without a need to stick to the hidebound solos of yore. Clarinetist/saxophonist Nick Driscoll introduces the song, leading it from the start in new, exploratory directions before Wrembel kicks in with the oh-so-sweet melody line. Then the band bursts into a "djam" alive with the joy of swing. Ultimately, the song clocks in at a glorious 9:06.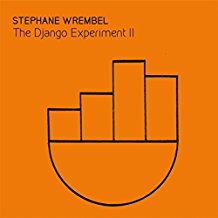 Other songs here include the beautifully mournful "Songe d'automne," the stomping "Viper's Dream," Sasha Distel's lovely "Ma premiere guitare," and Bamboula Ferret's rare waltz – which Wrembel plays with an especial touch, proving himself an adept at the tricky valse manouche.
The band – including rhythm guitarist Thor Jensen, bassist Ari Folman Cohen, and drummer Nick Anderson – loves to take these songs on far-flung journeys. They play with the tempo and dynamics, delve into melodies, explore nuances, and ultimately make the songs their own.
Throughout, Wrembel's playing is simply wonderful. He creates lead lines that snake through the original melodies, accenting them with dazzling riffs, and coming back to earth – and making it all make sense. Using Bob Holo-built Selmer-style guitars, his tone is alive and warm.
That's jazz!
This article originally appeared in VG's July '17 issue. All copyrights are by the author and Vintage Guitar magazine. Unauthorized replication or use is strictly prohibited.