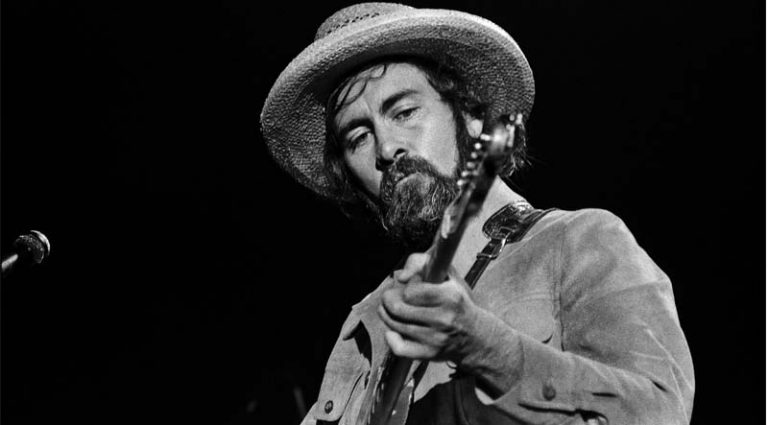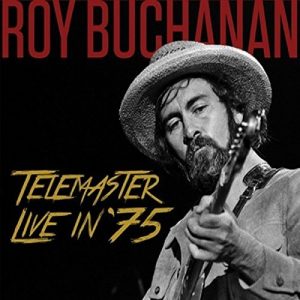 In 1972, Roy Buchanan shook up the guitar world with his self-titled debut album. The tones he extracted from his '53 Tele, his facility with eclectic repertoire and techniques, from country to blues to rock – all confirmed rumors of an obscure virtuoso playing The Crossroads bar in Maryland.
Since the 48-year-old's death in 1988, numerous compilations, live recordings, and bootlegs have surfaced – some astounding, some unlistenable. This is the third Buchanan CD released on D.C.-area guitarist Tom Principato's Powerhouse label, following the excellent American Axe and Live: Amazing Grace – with the blessing of Buchanan's widow, Judy Buchanan.
The eight cuts were recorded at Cleveland's Agora Ballroom in '73 and '75, just a few years after his Polydor debut, but only two songs come from it – "The Messiah Will Come" and Don Gibson's ballad "Sweet Dreams." The rest of the material consists of two Buchanan originals and bar-band fare, brought to new heights in typical Buchanan fashion, drawing you in to every fill and solo.
He deftly segues from the original slow blues "I Used To Have A Woman" to the well-worn shuffle "Sweet Home Chicago" to a haunting rendition of the mystical "Messiah." The finale, of course, is a tour de force on "Sweet Dreams" – with plectrum-slicing harmonics, sweeping bends, volume swells, and picking so fast it borders on gibberish (but dynamic gibberish).
Recommended for Buchanan fans and newbies alike.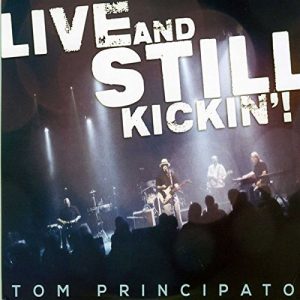 As for Principato, his most recent release is the CD/DVD package, Live And Still Kickin'! – as the title suggests, a concert outing, cut in Virginia and France. After announcing "Let's rock and roll," he proceeds to do just that, fronting his eight-piece band on "Call The Law" before delving into Santana-esque territory with "Bo Bo's Groove." He then pays homage to New Orleans with Professor Longhair's "Hey Now Baby," recreating Fess' piano lines on his Strat.
Principato has collaborated with the Nighthawks' Jimmy Thackery and the late Danny Gatton, so, as you might expect, he's got chops to spare. But he's no mere shredder; for instance, "Sweet Angel" tastefully mixes jazzy octaves and bluesy bends.
On the reggae-tinged "In The Middle Of The Night," the guitarist shares vocal chores with its co-writer, Tommy Lepson, who contributes a fine organ solo. For the festival in Saint-Nazaire, France, Principato trimmed his ensemble down to a quintet, foregoing horns. Closing the show, he displays impressive slide licks over a Chuck Berry groove on the title song from his 2013 CD, "Robert Johnson Told Me So."
This article originally appeared in VG's July '17 issue. All copyrights are by the author and Vintage Guitar magazine. Unauthorized replication or use is strictly prohibited.