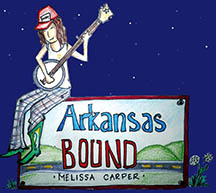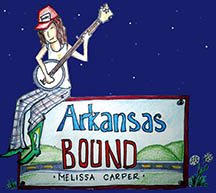 With her bass making a dependable, rhythmic anchor, Melissa Carper sings like a bird soaring "where the wind blows high above the trees," as Bob Dylan said. It's tricky to wear both hats, but in her hands even a ballad like her own "Bedtime In Texas" has a heartbeat of a rhythm running underneath.
Supported by Rebecca Patek on fiddle and Joe Sundell on banjo, "Bedtime" is a waltz sounding like an undiscovered Jimmie Rodgers gem from long ago. "Lonesome Cowboy" has Patek's fiddle and Sundell's cowboy parlor guitar underscoring another priceless Carper vocal.
With David Jellema's clarinet snaking through it like a hophead python, "Gambling Bar Room Blues" is her brilliant take on Rodgers's variation of "St. James Infirmary." When Jellema switches to cornet, he and Carper nod to the on-record teaming of Rodgers and Louis Armstrong with the Rodgers-ish "Getting' Arkansas Plates."
Then follows the beautiful "I'll Always Be A Fool For Love," a one-two punch again highlighting Carper as triple threat; singer, bassist, and songwriter.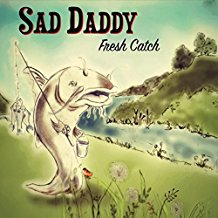 Sad Daddy's acoustic-based, old-timey, viper party features Rebecca Patek on fiddle, Melissa Carper on bass, Joe Sundell on banjo and Brian Martin on guitar, passing the vocal mic and writer's pen between them. This one's for fun and punchy lively tunes like "The Weed Smoker's Blues" and the rockabilly hootchie-coo of "Evil Eva" mean there's plenty to be had.
This article originally appeared in VG's July '17 issue. All copyrights are by the author and Vintage Guitar magazine. Unauthorized replication or use is strictly prohibited.