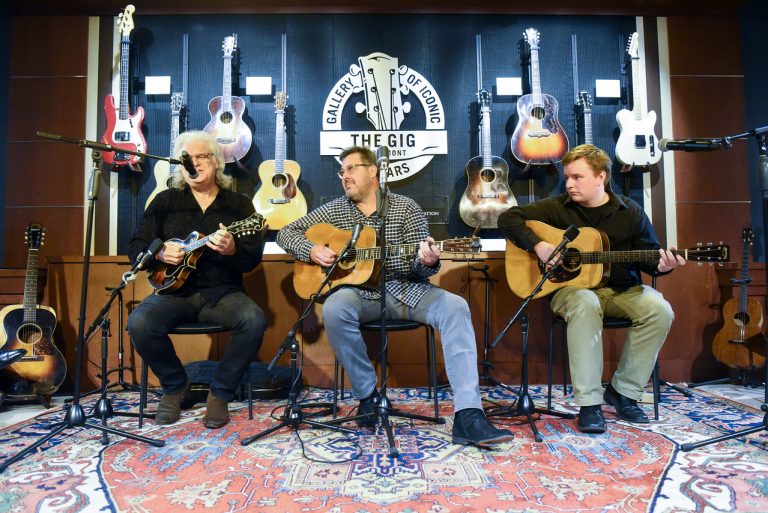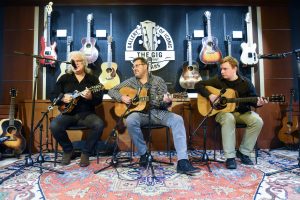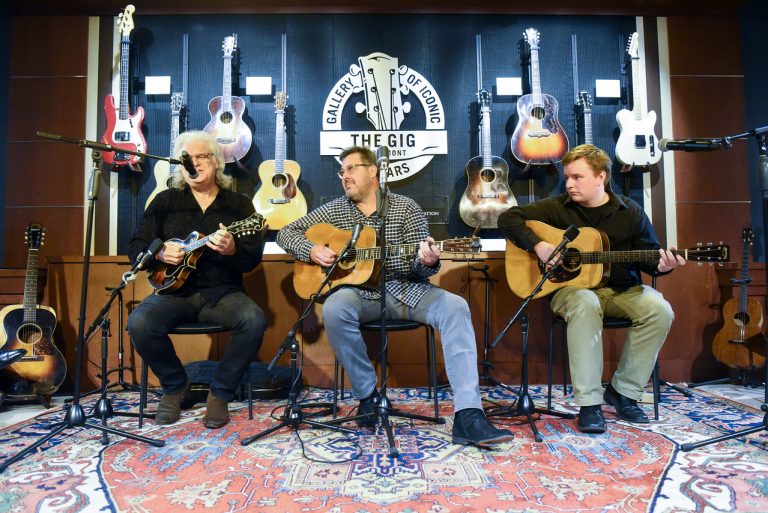 Belmont University, Nashville, today held the official opening of its Gallery of Iconic Guitars (GIG), an exhibit resulting from a gift to the school from the estate of Steven Kern Shaw, grandson of composer Jerome Kern and an instrument collector and philanthropist. It includes nearly 500 instruments and an endowment worth approximately $10.5 million.
Among the instruments are a '39 Martin, a Gibson mandolin signed by Lloyd Loar, and a 1960 Les Paul Standard. During a grand-opening event, Vince Gill and Ricky Skaggs performed with Belmont grad Ben Valine, who majored in commercial guitar performance.
Vintage Guitar contributing editor George Gruhn was co-executor of the estate and noted that Shaw's will specified the instruments be donated to an institution capable of exhibiting and caring for them, preferably in the Nashville area. Beyond telling the history of the instruments, the Gallery will foster opportunity for many to be played by well-known and student musicians.
"The real value of these historical treasures comes with the educational opportunities they present to our students and faculty as well as visitors to the museum," said Belmont President Dr. Bob Fisher. "I am grateful to the Shaw Estate for entrusting Belmont with these iconic pieces of music history, allowing us to host what will certainly be inspiration for generations of musicians and instrument makers to come."
To learn more, visit thegigatbelmont.com.