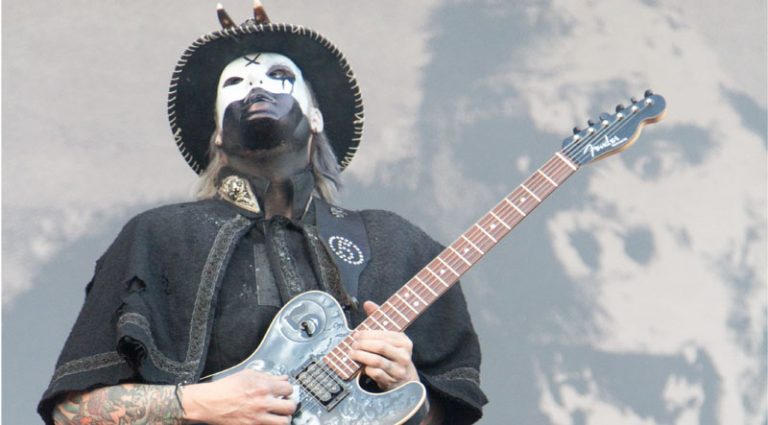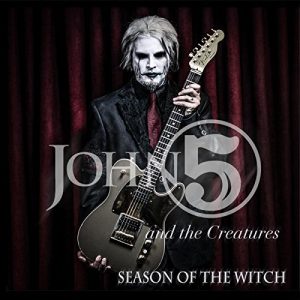 Making good music requires a stimulating muse or inspiration. For some it's love, happiness, loss, or regret. For guitarist John 5 inspiration comes in the form of interests that have occupied many a childhood: Horror comics, monster movies, and heavy metal. These influences along with virtuoso shred guitar, the television show "Hee-Haw," and solid composing makes for an entertaining ride.
This new album isn't just a mishmash of juvenile fixations, however. It conveys serious guitar mastery and John 5's overriding musical mission statement.
Having worked with a range of artists including David Lee Roth, Rick Springfield, Marilyn Manson, and Rob Zombie, John 5's eighth solo album features his new band the Creatures. Ian Ross plays rock-steady bass while drummer Rodger Carter lays down some frightfully skull-pounding grooves.
The songs are punctuated by plenty of old horror-serial sound bites, as on "Dr. Evil's Spook Show": "Have you ever walked through a grave yard late at night, and seen a coffin open? Have you ever thought what it would be like to see a person's head amputated?" It's all good, nerdy fun. This kind of imagery, along with upper-echelon guitar musicianship, distinguishes him from the glut of athletically focused guitarists. That, and he wears scary stage makeup. Even if you dislike his brand, you have to give him credit for carving out a niche all his own. Meanwhile the trio blasts through a twisted set of shred, metal, tongue-in-cheek jazz standards, and country hoedowns.
Titles like "Guitars, Tits And Monsters" and "Here's To The Crazy Ones," cut to the heart of John 5's sense of humor and seamless use of two-handed tapping, harmonized melodies, and ultra-fast sweep picking.
But John 5 knows how to chill too, like on the atmospheric and plaintive "Ode To Jasper" and "Behind The Nut Love." He also injects tinges of western swing, flamenco, and funk when you least expect it, which is a credit to his arranging skill. And for those who aren't getting quite enough instrumental country in their nose-bleeding metal, there's "Black Grass Plague" with it's distorted hybrid picking, badass drum solo, and banjo breakdown.
This album cleaves through the dexterous throng with a bloody axe. It's material like this that will keep John 5 gainfully employed for a long time. Sure, he pilfers elements of Satch, Vai, Tom Morello, Steve Morse, and Vincent Price, but he's having a good time and so will you.
This article originally appeared in VG's May '17 issue. All copyrights are by the author and Vintage Guitar magazine. Unauthorized replication or use is strictly prohibited.