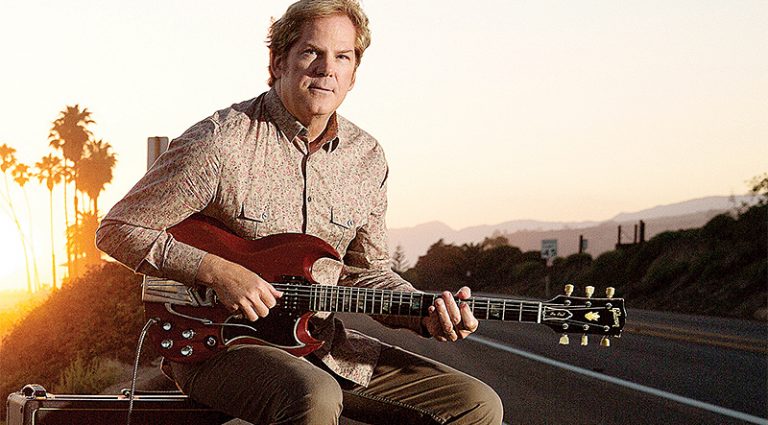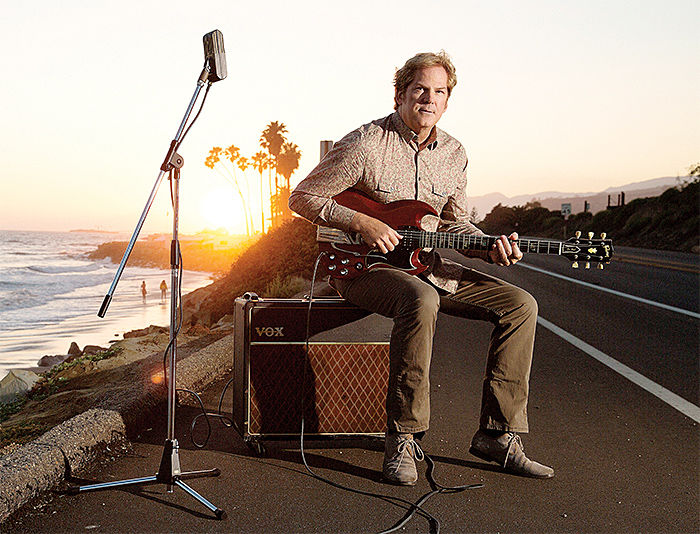 The title of John Jorgenson's new three-CD boxed set, Divertuoso, combines two words – "diverse" and "virtuoso" – to aptly describe its contents.
Consisting of an album of gypsy jazz (Returning), bluegrass (From the Crow's Nest), and electric-guitar instrumentals (Gifts from the Flood), Jorgenson said they while they were started at different times, "There was overlap in their creation, and it came about naturally that they were finished at roughly the same time, even though they were with different bands and differing concepts!" he said. "Once it looked like all would be ready for release around the same time, the idea came about that they could make a much more powerful statement of my overall artistry together than each would on its own."
On Returning, by the John Jorgenson Quintet, he used a '42 Selmer guitar, as well as a signature Gitane, an Altamira, his vintage Gibson K-4 mandocello, a 1980 Gibson F-5L (mandolin), an Altamira flamenco guitar, and a bouzouki with no brand markings.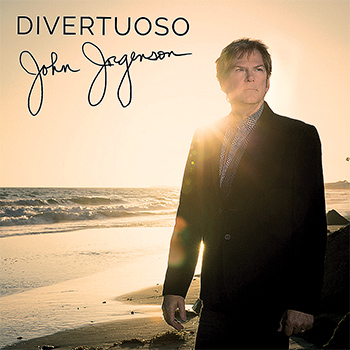 Jorgenson's bluegrass aggregation, J2B2, includes former Desert Rose Band cohort Herb Pederson.
"From the Crow's Nest was also an obvious thing to do, as the band had a signature sound and unique material. Right away, there were requests for recordings; fortunately, the members' schedules aligned." 
And the instruments?
"Mostly, I played the F-5L,which I adore," he said. "I'm the original owner, so every dent, scratch, and finish wear is my work! I also played a Kentucky KM 1000 I set up with an aluminum bridge saddle specifically for the cross-picking sections. My guitar was a Blueridge BR260A, which is a dreadnought with an Adirondack Spruce top and rosewood back and sides."
Gifts from the Flood was inspired – for better or worse – by the 2010 Nashville flood that claimed hundreds of instruments at a rehearsal/storage facility. Jorgenson was on tour in Germany when it struck.
"Returning to Nashville, the sight of hundreds of instruments taken apart and spread out to dry was something I never imagined," he recounted. "(It was) like a scene from an epic movie. I started the long process of drying, cleaning, and sorting which could be repaired, and which ones were a total loss. Luckily, many could be restored – some by myself, many by the staff at Joe Glaser's along with other specialists."
Somehow, the calamity motivated Jorgenson to compose an album's worth of instrumentals, often utilizing his own restored guitars.
"As an instrument went from being a total wreck to fully playable, each seemed to have multiple songs that just poured out," he said.
While Greg Morrow handled drums on Gifts From the Flood, Jorgenson played all other instruments, including bass, Hammond organ, clarinet, bassoon, keyboards, and percussion. Some songs are reflective or melancholy, and there are no shred-fest solos. Moreover, the titles are brands and models of instruments; one, "Sunburst Tele 2", includes Jorgenson trading licks with Brad Paisley.
"Each song was the voice of a guitar – and perhaps my feelings about having them back in working order. 'Bittersweet' might describe some of the feelings. My composing, though, has always leaned to the melodic side, and I think of instrumentals the same way I would a vocal song – with verses, choruses, bridges, and solo sections. Five years after the flood, there are still a few instruments being repaired, so maybe the future will yield more gifts."
Tour plans are in the works.
"I'm planning performances by each band," Jorgenson said. "And there'll be the occasion where two or all three could appear on the same bill."
---
This article originally appeared in VG March 2016 issue. All copyrights are by the author and Vintage Guitar magazine. Unauthorized replication or use is strictly prohibited.
---