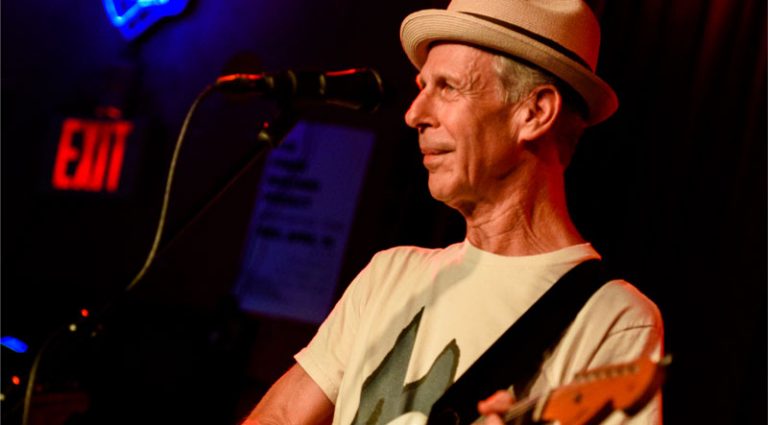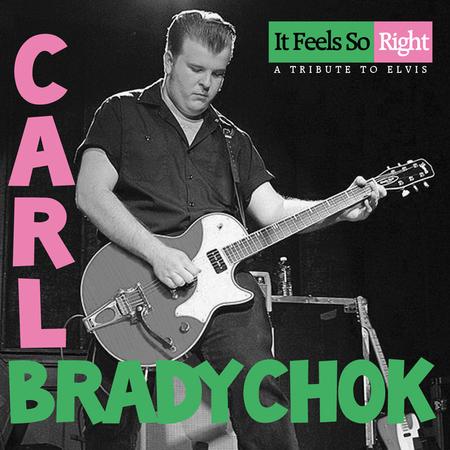 Those once considered the young guns of roots rock (Deke Dickerson, Dave Biller, Joel Paterson) are now "middle-aged." So it's encouraging to know that there's a new generation of roots revivalists coming up – and at least one oldster still setting stages on fire.
Michigan's Carl Bradychok, 25, cut his first rockabilly album at 13 and released a killer, eclectic, self-titled CD last year – in between tours with the Original Elvis Tribute and Canadian '50s star Jack Scott. He also designs his own line of pickups and endorses TV Jones and Hahn guitars
Anyone who thinks the cover art for his It Feels So Right is a tribute to London Calling needs to do some research. Bradychok is, of course, paying homage to Elvis Presley, as was the Clash. But in Bradychok's case, he delivers an 11-song set from the King's repertoire, opening with Little Richard's "Rip It Up."
Presley is perhaps the most difficult artist to do justice to without sounding like a caricature, but Bradychok's obvious passion and familiarity with the tunes (ranging from 1955's "Baby Let's Play House" to 1961's "Anything That's Part Of You") combine to make this timeless rather than nostalgic.
Bradychock handles vocals and drums, and his lead guitar work (including his nod to Scotty Moore's off-the-rails solo on "Too Much") is dazzling without being gratuitous.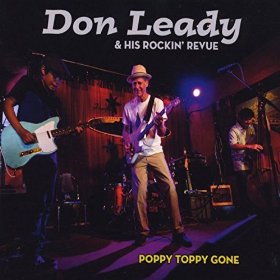 Don Leady was an original member of Austin's LeRoi Brothers and leader of the Tailgators. Both bands represent Gulf Coast rock and roll at its most lowdown, and Leady's Rockin' Revue is no exception. Now pushing 70, the singer/guitarist is joined by Jack Montesinos, who, at 14, already sounds like a veteran. The way he and Leady commingle parts and toss leads back and forth, you'd never guess there's a five-decade gap between them.
Along with covers of Guitar Gable's "Congo Mambo" and Glenn Miller's "String Of Pearls," Leady contributes five originals, including a remake of the Tailgators' "Mumbo Jumbo." Montesinos, who also plays with the Original Bells of Joy gospel group, handles jump blues with authority (and stinging vibrato) on "Eyes Like A Cat" and delivers a smoking rendition of Gatemouth Brown's "Okie Dokie Stomp." Leady adds tasty slide to "Love's Like A Card Game" and "Blues Trouble," using a Teisco Del Rey with the "foil" pickups Ry Cooder favors.
While Leady's recent solo CD, Hillbilly Boogie Surfin' Blues, marked a welcome return to the studio 20 years after the most recent Tailgators album, the emergence of young players like Montesino and Bradychok is equal cause for celebration.
This article originally appeared in VG's September '16 issue. All copyrights are by the author and Vintage Guitar magazine. Unauthorized replication or use is strictly prohibited.