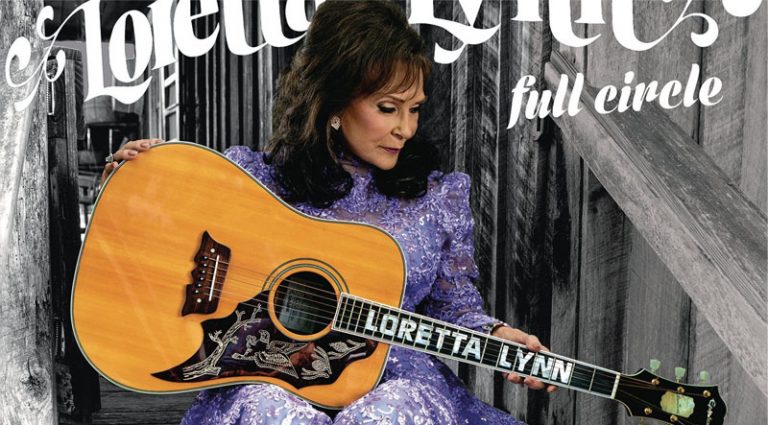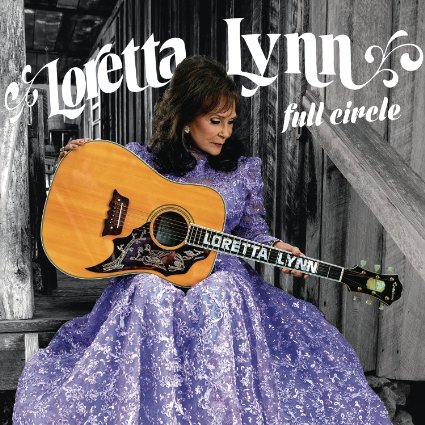 Loretta Lynn, who turned 84 this year, first became famous for her plain-spoken, proudly twangy hits in the '60s and '70s, many of the standout original compositions based on her life. Her best-selling autobiography Coal Miner's Daughter and the 1980 film adaptation that won Sissy Spacek an Oscar made Lynn iconic. After years or relative quiet, Jack White brought her renewed attention by producing her 2004 Van Lear Rose album. Both the album Full Circle and the documentary Still A Mountain Girl celebrate her eight-and-a-half-decades journey from Butcher Holler, Kentucky, to a Presidential Medal of Freedom.
The album, blending originals and covers, was recorded at John Carter Cash's Cabin Studio outside Nashville. Lynn's vocals are focused and sharp. Shawn Camp, Bryan Sutton, Randy Scruggs, and Cash's wife Laura handle acoustic guitar. Jamie Hartford plays electric and Robby Turner does most pedal steel.
"In The Pines," "Black Jack David," and the ancient "I Never Will Marry" receive nuanced acoustic backing. On a lively remake of her 1968 hit "Fist City," Paul Franklin emulates the distinctive pedal steel the late Hal Rugg played on the original.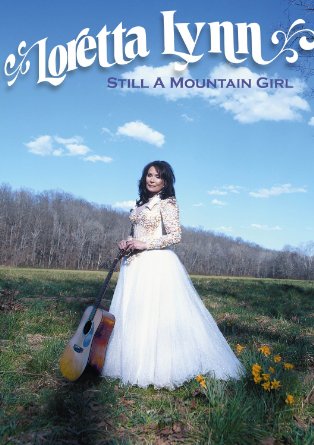 Mountain Girl covers Lynn's life and career to date, including the deaths of son Jack and her husband Mooney, who first encouraged her music and whose rowdy behavior inspired her to write many of her hit songs.
Guitar playing has been a constant, from the time Mooney bought her her first guitar, a $17 Harmony-made Sears acoustic (seen on camera) through her 1960 debut "Honky Tonk Girl," recorded in Hollywood with guitarist Roy Lanham and Speedy West on pedal steel. On her later hits, Nashville A-Teamers – including Rugg and guitarists Ray Edenton, Pete Wade, and Harold Bradley – did the honors.
She reflects on her career and personal life, joined by Willie Nelson, son Ernest Ray Lynn, daughter Patsy, Spacek, and White. She's seen in vintage video and in more recent scenes, meeting fans and kicking songs around with Camp, her songwriting partner. It's ironic seeing Garth Brooks and wife Trisha Yearwood paying lip service to Lynn's traditional country, a sound their pop-rock-based styles ignored. Miranda Lambert, seen only briefly, could have offered better insights, since she brought Loretta's sound into the 21st Century.
With Merle Haggard's passing, Loretta remains among the few country stars of her generation still active. Both projects show her proudly standing her personal and musical ground.
This article originally appeared in VG's September '16 issue. All copyrights are by the author and Vintage Guitar magazine. Unauthorized replication or use is strictly prohibited.