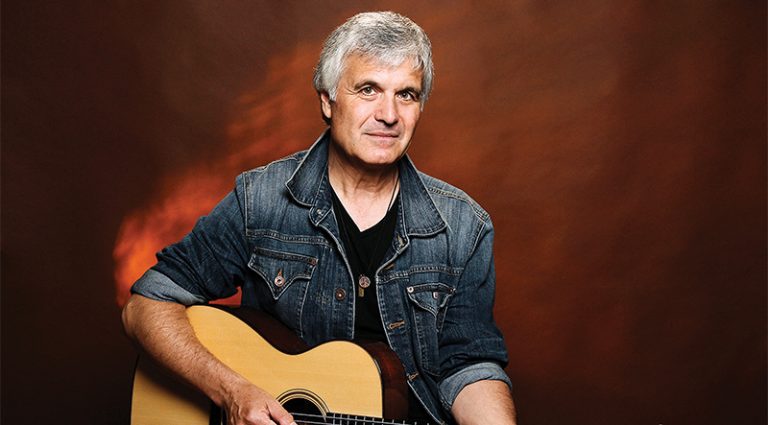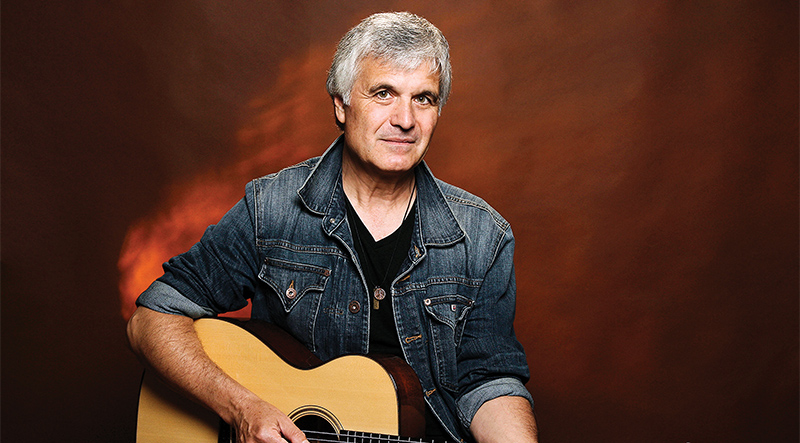 Fingerstyle guitarist Laurence Juber is best known for his association with Paul McCartney's Wings, but has recorded two dozen solo and collaboration albums, most recently, Fingerboard Road.
He also compiled a photo-centric book, Guitar With Wings, that focuses on his efforts with the band.
"I had shoeboxes full of photos from that experience that needed to be archived," he said. "Plus, the final era of Wings has a certain mystique, and it was a highlight of my early career. So, it was an opportunity to tell some of my story."
While there are plenty of guitars shown in the book… "It wasn't aimed at guitar people as much as Beatles and Wings fans," Juber clarified. "The detail as far as gear and recording is stuff that fascinates me as a player and producer."
Juber's previous acoustic albums have included LJ Plays the Beatles (2000) and One Wing (2005), but the new one combines covers and original tunes.
"Fingerboard Road coalesced around a group of tunes with personal resonance," he said. "Steely Dan is well-represented in my vinyl collection, and 'Peg' has such a cool harmonic structure. Bob James' 'Angela' is a wonderful tune that also represents that '70s pop/jazz style. I have other tunes on the shelf, but they didn't fit the vibe. 'Won't Get Fooled Again' is a personal favorite, and a crowd pleaser. I originally did the arrangement to play at a tribute to Pete Townshend, so he got to hear its first performance. 'Go Now' was effectively my audition for Wings when I played it with (former Wings guitarist) Denny Laine on a U.K. television show in 1977," he said. "Great song, with a strong emotional core."
And, it's a true solo album.
"No trickery. It's one guitar with a touch of reverb, no overdubs, all in DADGAD tuning except 'Without You,' which is CGDGAD."
Juber has been justifiably honored with a signature-model Martin.
"It started when I ordered a custom OMC-18 in 2001," he said. "It's a mahogany-body OM, 000-size but with the 25.4″ scale; 1¾" nut width and 2¼" string spacing at the 12th fret and at the drop-in saddle. Essentially, it's a modern cutaway with vintage features like an Adirondack top, forward-shifted X brace, nitro lacquer finish, and Waverly tuners. It became the pre-prototype of the series, which has editions in Brazilian, Indian, and Madagascar rosewood, mahogany, maple, and koa. It's my go-to session guitar because it has a love affair with microphones and engineers typically choose it."
On future projects, Juber anticipates going electric.
"I can imagine an album where I get to re-claim some of my bluesy lead roots," he said. "I'm hoping to compose another album of fingerstyle tunes, too.
"You conquer one peak, then realize there's an entire mountain range behind it," he said. "Having a long and happy marriage, being a parent, and now a grandparent, has infused itself into my musicianship. I'm happy with where it's taken me, but there is still work to do."
---
This article originally appeared in VG October 2015 issue. All copyrights are by the author and Vintage Guitar magazine. Unauthorized replication or use is strictly prohibited.
---