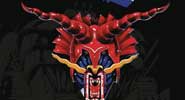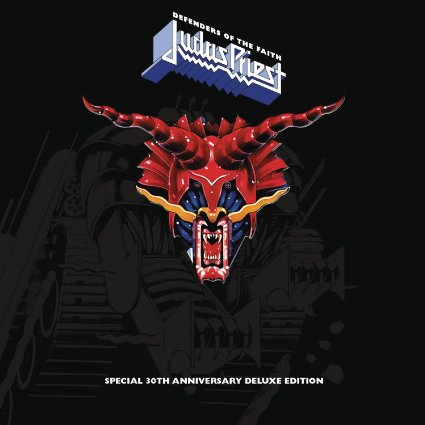 In the early '80s, heavy metal was mainstream fare and competition was fierce. Thanks to MTV, the genre received tremendous exposure. The New Wave of British Heavy Metal was in full swing, but Judas Priest held the young upstarts at bay. They also battled Metallica, Dio, and Queensrÿche, while European counterparts Iron Maiden, Scorpions, and Mercyful Fate were moving in for the kill.
Formed in 1969, Judas Priest kept their shoulders to the wheel throughout the '70s, crafting a mythology and building a loyal fan base. With the release of Screaming For Vengeance in '82, the band happened upon that rare magic that tempered wailing guitars and shrieking vocals with radio-friendly success. Songs like "You've Got Another Thing Comin'" put the band in every home in America. It gave them confidence, introduced them to a new audience, and paved the way for a heavier record.
After that mega success, Judas Priest was pressed to deliver a follow-up. Starting with the same template, 1984's Defenders Of The Faith traded chart-topping singles for a harder sound, progressive flourishes, and stronger continuity. It's an album that unapologetically exults in the aggression, supremacy, and fantasy of heavy metal and it's ethos.
This 30th Anniversary Remastered Deluxe Edition is sheer head-banging ecstasy. The three-CD set includes the original 10 tracks remastered by producer Tom Allom, along with a live recording from May 5, 1984 at the Long Beach Area in California. This concert from the Defenders Of The Faith tour features 21 tracks and showcases the studio album, along with perennial favorites from the band's back catalog.
The tour validated what serious fans knew all along, underscoring the fist-pumping gems that were obscured by the popularity of Screaming. Defenders is an album that separates the hardcore from the casual fan: "The Sentinel," "Eat Me Alive," "Jawbreaker," and "Some Heads Are Gonna Roll" simply kill, while guitarists Glenn Tipton and K.K. Downing are at their most inventive, fiery, and melodic.
Three-quarters of the live set is Defenders material along with fan favorites "Breaking The Law," "The Hellion," and "Living After Midnight." It's an intense performance with the guitars positioned boldly out front in a raw, clear mix. Singer Rob Halford is simply possessed.
The 30th Anniversary Remastered Deluxe Edition is a love letter to fans and provides proof Judas Priest is one of the greatest metal bands of all time.
This article originally appeared in VG's August '15 issue. All copyrights are by the author and Vintage Guitar magazine. Unauthorized replication or use is strictly prohibited.