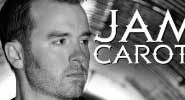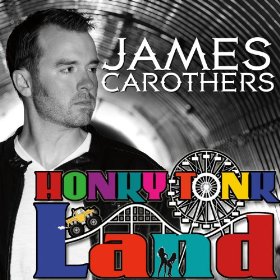 It's no surprise that Tennessee native James Carothers kicks off his debut album with an original titled "New Country Singers," a witty jab at today's current crop of drink/party/pickup truck chart-topping lightweights. Suffice it to say he approaches drinking songs with a more authentic perspective.
Younger neo-honky-tonk singers are certainly nothing new. The New Traditionalist era 30 years ago brought forth a slew of them – Dwight Yoakam, George Strait, and Randy Travis among them, not counting later entries like Wayne Hancock and Dale Watson. But Carothers not only writes his own material, he does his own guitar work.
Drinking doesn't necessarily translate into fun and partying for Carothers, ("Have Another Round" and "Honky Tonk Land"). Vanished women leave men drinking lethally ("Mississippi Clay") or deeply hurting over lost love ("I Must Be Alive").
On "Where Did We Come From?" he reflects on differences between the rural South of old and that of the 21st Century.
Working with a tight Nashville studio band including guitarists JT Corenflos, Mike Payne, Larry Beaird and Scotty Sanders (doubling steel and dobro), Carothers is not the norm in 2015 country. And frankly, that's a comforting thought.
This article originally appeared in VG's March'15 issue. All copyrights are by the author and Vintage Guitar magazine. Unauthorized replication or use is strictly prohibited.