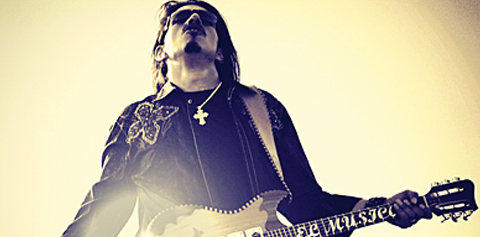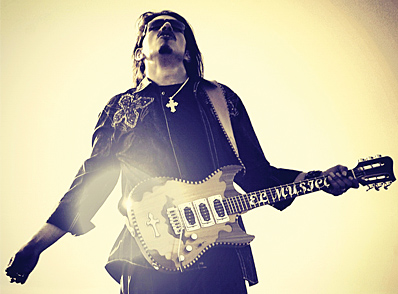 Los Lonely Boys' new album, Revelation, draws from several influences while retaining the band's Texas/Mexican identity. Collaborating with a group of top-tier tunesmiths, Revelation weaves pop, reggae, soul, and conjunto influences. It follows guitarist Henry Garza's recovery from a violent fall from the concert stage. After a stretch in the hospital, he's excited about getting busy on the guitar.
Vintage Guitar:You've figured out how to mix your culture with accessible, guitar-driven pop. Was that the plan?
Henry Garza:Every one of the songs sounds different, and is in its own world. That's the way we wanted to record; we didn't want to push a song into sounding like something it wasn't. We let the song lead us and didn't detour; if it needed Texican country, rock, pop, soul, R&B, heavy – we didn't fight it.
Was there discussion about using outside songwriters?
Yes. We've been doing are own production for a while, and our management gave us a list of people who wanted to write with us and were pretty successful. The plan was to write with people, get a producer, and bring more energy and excitement. Still, though, me and my brothers are real tight – nobody gets between us – and our music is an extension of that.
Have producers tried to change your sound?
Yeah, but we've been doing this so long we never felt like we needed anyone's help. We're not trying to write hits, but business is business and you have to make good decisions. We're a real-life family that plays music for a living. That's how we paid the bills – with our Pops and brothers and sisters, sticking together. It's never been about making records or being famous. It's been about playing to survive.
How do you balance that with writing songs for the radio?
That's what every artist is looking for – having something that fits into where the world seems to be going. When you hear a song like "Blame It On Love," you can hear that Texican sound and know it's Los Lonely Boys – that's us coming right through. You can also hear other influences, and that's being who we are. That's getting something on the radio with blues, rock, or country, and creating it for the now.
Talk about your accident.
[I fell into an] orchestra pit that was 12 feet deep. We had finished the show and I ran out to shake some hands [but] didn't know there was a hole. The momentum shot me forward and I torpedoed onto my face and was told that because I didn't know I was falling, I didn't tense up or brace myself, which probably saved my life. I had a fractured neck, herniated discs, and bulging discs. I'm alive and doing a lot better. I'm a spiritual dude; I put it in God's hands.
What are you playing now?
Tejana is my number one guitar. She's a Mexican Strat I put together with my tech, Ish Flores, and has Texas Special pickups, which I love. We do it like we do our cars – make them into lowriders and put our own flash on them (laughs)!
---
This article originally appeared in VG Acoustic no.001 e-newsletter. All copyrights are by the author and Vintage Guitar magazine. Unauthorized replication or use is strictly prohibited.
---