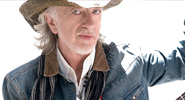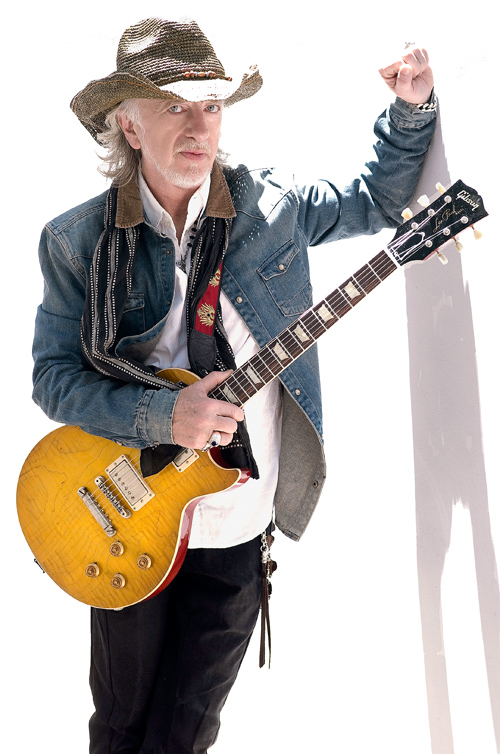 Aerosmith's 2011 Back On the Road tour was a two-month jaunt that consisted of 18 shows and took the band to places it had never been in Latin America before concluding in Japan. Normally, such a tour doesn't create much hoopla, but this was different. The band hadn't played there in seven years, but more pertinent was the fact the country was just six months removed from its greatest natural disaster – the Tohoku earthquake. Centered 43 miles off the northeast coast, the U.S. Geological Survey said it was the most powerful earthquake to hit Japan, and the fifth most powerful in the world since modern record-keeping began in 1900. Its devastation carried beyond mere earth shaking, as it triggered tsunami waves that reached more than 130 feet in height and traveled some six miles inland, killing thousands and damaging several nuclear power plants that forced hundreds of thousands to evacuate their homes. By the time of Aerosmith's arrival in November, its people were primed for musical distraction.
A new DVD, Rock for the Rising Sun, documents that tour's eight shows in Japan. Assembled by music-video director/documentarian Casey Patrick Tebo, who has worked with the band for a decade, the film reveals that nation's love for the band, which has a unique depth and passion expressed by Nobu Tanaka, an Aerosmith fan who has seen more than 150 shows in various places around the world. Asked about the connection he and so many of his countrymen feel, Tanaka cites the cohesion that comes with having been together for decades, and how they "…play from the heart." We spoke about the tour with guitarist Brad Whitford, the man who crafted some of the band's grittiest, tastiest, licks – "Last Child," "Nobody's Fault," "Round and Round," to name a few – as well as the lead breaks on "Sick as a Dog," "Back In the Saddle" and the band's early ballads "You See Me Crying" and "Home Tonight." He was also key in the late-'80s Permanent Vacation comeback (he co-wrote the title track) and the band's '90s rebirth. More recently, he has worked as a music producer, played a few stops on the 2010 Experience Hendrix tour, and was even made a playable character in a Guitar Hero game
Was the tour documented on the DVD scheduled before the tsunami, or put together afterward?
After; we have so many friends and fans there, and we were shocked and saddened with that horrific set of circumstances – all those things at once. When the opportunity came up, we really felt we had to go and give the people a couple of hours of not having to think about the incredible set of circumstances they were living with. We felt we owed it to them.
The setlist on the DVD includes some great old material. Do you think the band's current fans – most of whom were born well after those songs and albums were popular – appreciate the old songs?
Sure. There's a lot of people – myself included – who really love all that very early stuff. When you're in the springtime of your musical career, it's very fruitful, you know? You have that energy and enthusiasm that's almost uncontainable. It was a great time for us, and those songs bring it back. I do get a lot of, "When you gonna play this or that?" Usually, I can only tell them, "Uhhh, maybe!"
On that tour, did the setlist change much from night to night?
It didn't change a lot. We usually have a basic list to start, and typically change one or two songs. We have so many songs, but of course we can't fit them all into a two-and-a-half-hour window. Changing it up a little from night to night makes it more interesting.
For the band and the fans we see on the DVD who rode the bullet train from show to show…
Oh yeah, …and they always have requests. But yeah, one of our fans (Tanaka) was with us in Singapore and Australia – the guy travels the world to see us.
As we see on the DVD, you stick to playing a Tele, a Strat, and a Les Paul. Do you try to stay true to the original sound of each song?
Sometimes it's about trying to be true to the original track, but I'm not terribly strict about that. It's a combination of things; sometimes it depends on what Joe's playing and I want to make sure the tones are complementary and not getting muddy. My guitars are straight out of the rock-and-roll tool box – a Les Paul, a Strat, and a Tele. You can get an awful lot done with those three instruments. A lot of times, I need to make it work in a specific environment; I use a lot more Stratocaster these days, just for the clarity, and I know it's not going to get lost. They cut through better, they just do.
How would you describe Aerosmith's relationship with its fans?
I'd say it has evolved into something special. Our shows reflect a great appreciation for what the band and the audience each bring to the table, and we're playing at the top of our game right now; it's probably the most fun we've ever had. It's pretty rare to keep this kind of thing rolling with the same guys for so long… That's not easy to do.
Do you think fans in Japan, especially, appreciate that the lineup has been so stable for so long?
Well, I think they're more adoring. When we first started going to Japan, before we'd start a song, the crowd would go dead silent because they didn't want to miss a note of it. So we didn't hear that typical auditorium "buzz." It was a little hard to get used to, at first. You play almost anywhere else in the world, the arena is full of conversation, this and that. But, in Japan, they'd sit, just waiting. They might sing along, but they'd wait until the very end of the song to applaud and whatever, then go silent again. They have a special kinship with music.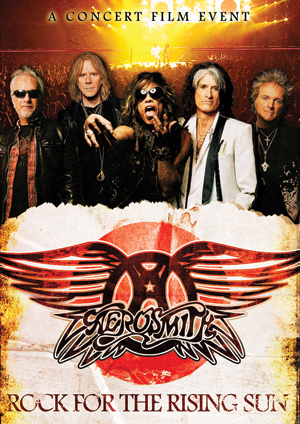 Obviously, very respectful…
Yeah, a deep appreciation. And it makes you want to deliver for them, you know? Also, a higher percentage of them travel to every show, usually on the bullet train. We rode the train to every stop with some of them, and stayed in the same hotels. But they're never pushy or anything. They just want to be there.
Which amps are you playing through these days?
Live, I've been using a combination of Paul Reed Smith and 3 Monkeys amps. I have a very close relationship with Paul Smith and Doug Sewell, who builds the amps for Paul. Simply put, they're great old Marshalls (laughs), but they don't blow up! I love them. The 3 Monkeys was built for me, and it's 100-watt based on a Marshall. Joe is using actual Marshalls. Yesterday, I heard some stuff from our first album, and I was floored at the sound of the guitars. It was recorded on 16-track – no monkey business, right to tape. Boy, that's the sound!
How do you compare and contrast your style and sound to Joe's?
That's a tough question… I think the best way to describe it would be that he plays more from his gut while I try to play from my gut but maybe intellectualize it a little more; I want to play it like he plays it! When he's on, he's incomparable. And, he's more of a showman than I am, for sure. I'm happy to just be up there playing (laughs), but he rides the wave more, and on the past couple of tours he has gone to new levels, which makes it that much more fun for me.
In what ways is Aerosmith today better than ever?
There's an appreciation for what we've done, and the level of musicianship has gone up. And, I think, we've gone back to just playing from the heart, wanting to recapture that initial energy, where we didn't think about it, but just went for it. That's really where it needs to come from, what makes it special and unique. It's all about the performance; I wish we could take it to that level in the studio, we haven't got back there yet. I keep pushing it, I keep trying to stop the ProTools people at the door, because I just don't like that stuff anymore. And, I'm seeing all these young bands go into the studio with no click track – just a 24-track machine, no computers anywhere in sight, getting records pressed on vinyl. You listen to them and you go, "Oh my god! You can still do it. We should go in and do it like that!" It sounds so great.
---
This article originally appeared in VG October 2013 issue. All copyrights are by the author and Vintage Guitar magazine. Unauthorized replication or use is strictly prohibited.
---