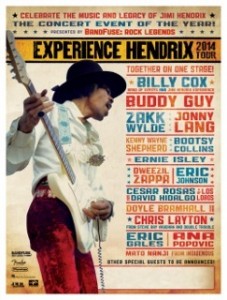 The eighth edition of the celebrated Experience Hendrix Tour is set to launch in March.  The ongoing tribute is a month-long event that brings together a diverse group of musicians paying homage to Hendrix.
The lineup ranges from metal legend Zakk Wylde to blues icon Buddy Guy and includes Jonny Lang, Kenny Wayne Shepherd, Dweezil Zappa, Los Lobos' Cesar Rosas and David Hidalgo, rocker Eric Gales, Texas' own Doyle Bramhall II and Eric Johnson, funk legend Bootsy Collins, Mato Nanji, and, Ana Popovic. The rhythm section includes bassist Billy Cox, who was part of Band of Gypsys and the Jimi Hendrix Experience, and Chris Layton, the drummer who, along with the late Stevie Ray Vaughan, was a founder of Double Trouble.
"Jimi often spoke of his concept of 'Electric Church' and using music to connect directly with people," said Janie Hendrix, President of Experience Hendrix L.L.C. "Everyday, we see how Jimi's musical legacy continues to transcend generational and cultural boundaries. It's our continuing mission to do all we can to celebrate what he's given us and to keep his music in the forefront: the Experience Hendrix tour does that with brilliant musicians who love Jimi, electrifying the stage with his music and sound.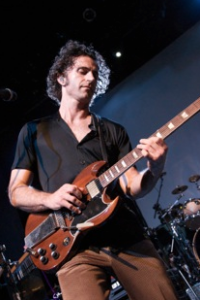 "I've always been a great admirer of Jimi Hendrix," said Dweezil Zappa. "My dad told me some great stories about playing with him. Jimi's ability to express himself so completely with an electric guitar is very inspiring to me. There was an authentic expression of his personality in the music. And that rings true to every generation. He wasn't following trends. His playing was soulful and exciting and surprising."
"Jimi Hendrix's music has really inspired me to push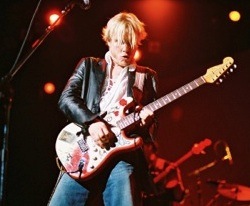 the limits of my own music," said Kenny Wayne Shepherd, a veteran of many Experience Hendrix tours. "He didn't observe any boundaries, musically.He was an amazing player and a tremendous showman so I incorporated some of his showmanship in what I do."
Confirmed dates:
Mar-11 Tue Dallas, TX – Verizon Theater
Mar-13 Thu St Louis, MO – Fox Theater
Mar-14 Fri Chicago, IL – Chicago Theater
Mar-15 Sat Ames, IA – Stephens Auditorium
Mar-16 Sun Milwaukee, WI – Riverside Theater – tickets on sale now 

Mar-18 Tue Louisville, KY – Whitney PAC
Mar-19 Wed Charleston, WV – Clay Center
Mar-20 Thu Pittsburgh, PA – Benedum Theater
Mar-21 Fri Glenside, PA – Keswick Theater

Mar-22 Sat Atlantic City, NJ – Harrahs
Mar-23 Sun Wilkes Barre, PA – Kirby PAC
Mar-25 Tue Red Bank, NJ – Count Basie Theater
Mar-28 Fri Albany, NY – Palace Theater
Mar-29 Sat Waterbury, CT – Palace Theater
Mar-30 Sun Washington DC – Lincoln Theater
Apr-01 Tue Buffalo, NY – Center For Arts
Apr-02 Northfield, OH – Hard Rocks
Apr-03 Detroit, MI –The Fox Theatre