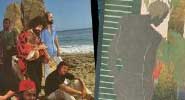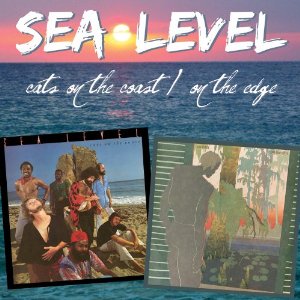 By today's standards, Sea Level was a "jam band," but 35 years ago, they were an eclectic group variously labeled as Southern rock, jazz-fusion, or West Coast funkpop. An offshoot of the Allman Brothers Band and led by keyboardist Chuck Leavell, Sea Level played a bit of all those genres, freely mixing ideas and always emphasizing the band's crisp musicianship. This is a nice repackaging of their two best-known albums, 1977's Cats on the Coast and the following year's On the Edge, all on one CD.
As you listen to "That's Your Secret" and "It Hurts To Want It So Bad," you can hear the group's strengths and weaknesses. On the plus side, they were fine musicians who mixed melody with strong solos and funky, danceable beats. They also ably mined that funk/pop/jazz sound of the era – think Boz Scaggs or Steely Dan. Sea Level also possessed solid guitarists in Jimmy Nalls and Davis Causey, both of whom could lay out understated blues-rock leads, placing the right notes in the right places.
Conversely, the group didn't have a strong lead vocalist or a dominant instrument, which would have helped since much of its music was instrumental. In a perfect world, you could hear a Jimmy Hall on vocals or, if pushing the jazz-rock style, more of Chuck Leavell's keyboards or Randall Bramblett's strong sax work. Instead, Sea Level had a few too many ideas going on and, after
1980, folded up its tent, though not for lack of touring.
Still, this CD more than ably shows off their laidback '70s sound and smart chops. If nothing else, it serves to remind us of a time when musicianship was still held in high regard and fans were more than happy to listen to a band who boasted more talent than marketing.
This article originally appeared in VG's December. '13 issue. All copyrights are by the author and Vintage Guitar magazine. Unauthorized replication or use is strictly prohibited.