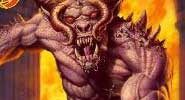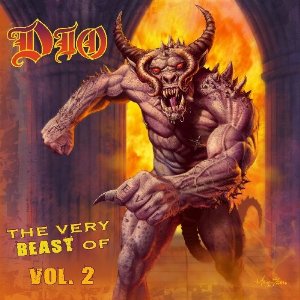 Metal fans are pretty much in agreement that the late Ronnie James Dio was the greatest metal vocalist of his generation – or any other, for that matter. His majestic yet theatrically masculine vocal style conjured up dark imagery. And still he was ingenious in his ability to allow listeners to personalize a song's meaning.
With the success of The Very Beast of Dio in 2000, Niji Entertainment has released this follow-up. Where volume one focused on Dio's early solo career up to 1994's Strange Highways, volume two takes up where it left off with selections in non-chronological order beginning with Angry Machines from 1996 and ending with 2004's Master of the Moon. Also included is "Electra" from the Tournado boxset, "Metal Will Never Die" from David "Rock" Feinstein's 2010 album Bitten by the Beast, and "The Prisoner Of Paradise" from the Japanese import of Master of the Moon.
This collection shows Dio was constantly evolving as a songwriter. We get the ferocious guitar talents of Doug Aldrich with four selections from Killing the Dragon, with the standout being "Better In The Dark." Tracy G goes ballistic on the live version of "Hunter Of The Heart," while pushing Dio's songwriting forward on "Black" from Angry Machines.
Craig Goldy gets most of the spotlight with selections from Magica and Masters of the Moon. His playing is inspired throughout, but particularly on "As Long As It's Not About Love" and "Lord Of The Last Day," anchoring the band to their classic sound. This volume illustrates that there was more to Dio than "Rainbow In The Dark." It's a well-paced, entertaining overview of Dio's later period, and makes an excellent retrospective.
This article originally appeared in VG's Feb. '13 issue. All copyrights are by the author and Vintage Guitar magazine. Unauthorized replication or use is strictly prohibited.