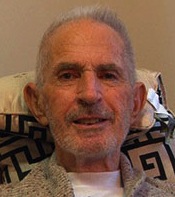 Mosrite guitar company co-founder Andy Moseley died  October 19. He was 80. Born in Atoka, Oklahoma, on February 24, 1933, Moseley was less-known than his brother, Semie (1935-1992) in the saga of Mosrite instruments, but the older sibling was also a builder and innovator who was responsible for getting the Mosrite brand known in Nashville in the late '50s. He also wrote and published a series of guitar method books in that decade.
Following the heyday of the Mosrite brand, Andy continued working in the Nashville area, running a recording studio and teaching guitar. In February of 2012, he was interviewed by the National Association of Music Merchants (NAMM) for that organization's Oral History Program, and that conversation can be viewed at www.namm.org/library/oral-history/andy-moseley.
Moseley was preceded in death by his wife, Glena, and is survived by two sons, a daughter, and other relatives. Funeral services were scheduled for October 29 in Lebanon, Tennessee.