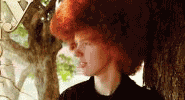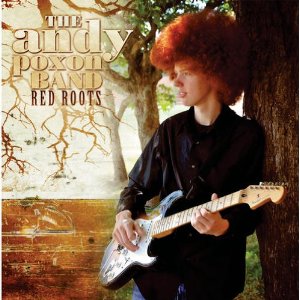 Poxon might present a dilemma for some listeners. He was only 16 years old when this material was recorded, and considering the mix of blues, country, rock, and funk he presents, it's easy to immediately assume he can't handle it for many reasons. But, aside from some vocals that occasionally sound like a 16-year-old, Poxon proves those assumptions wrong with a maturity and knowledge of the music that goes well beyond his years.
The Maryland/Virginia/D.C.based guitarist's versatility and willingness to try new things push songs throughout his debut. "Hottest Thing In Town" shows a player who is an amalgamation of many guitarists but not a slave to any of them. It's a straight-ahead boogie that could easily live on standard licks, but Poxon throws some jazz hints into his soloing. His fills on the funky "No Love" are a short history of the blues, while his biting solo is the epitome of taste. He focuses on soul music on "I Want You So Bad," and his rhythm guitar makes it clear he knows the genre well, as his bends and pinched notes in the solo keep the soul quotient turned up. The title of "I'll Sing The Blues," with its obvious reference to "I'll Play The Blues For You," and a solo full of massive bends, make it pretty obvious that Albert King has made an appearance or two in his CD player.
"Is There Anything I Can Do" is the prerequisite slow blues, and even in a song that could quickly become cliched, he shows he knows how to build a solo from tasty quietness to a soulful shout. It's easy to be a skeptic, but Poxon's obvious affinity for this music makes it easy to like his teenage debut.
This article originally appeared in VG's March '12 issue. All copyrights are by the author and Vintage Guitar magazine. Unauthorized replication or use is strictly prohibited.