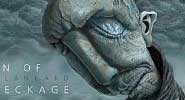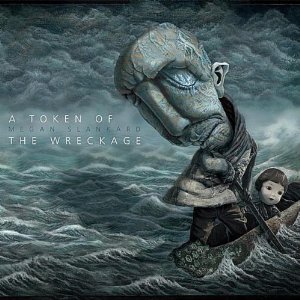 Megan Slankard is difficult to pigeonhole. Equal parts country soul, folk, pop, and alt rock, though still in her early 20s, Token of the Wreckage is her third disc, and amply demonstrates why she's so popular.
Some of Slankard's original songs are bouncy and fun ("The Happy Birthday") while others are dark and sad ("The Tragic Life of Caleb"). But regardless of the mood, Slankard connects with the essence of that emotion, and injects her music with it. Even on the pop confection "Soundtrack," she finds the right combination of perkiness and vacuity for that ideal girl-group vibe.
Slankard's voice is a powerful musical tool. An exemplary folk-singer's voice, it's direct and disarming in its lack of artifice. With the help of co-producer Jerry Becker and David Bryson for Token of the Wreckage she's double and triple-tracked her voice into multiple musical personalities. Like different costumes for different roles, sometimes the lead vocal is clear, natural and unadorned, while on other tunes Slankard equalizes her timbre into a Borgish human-synth.
The rich and full-bodied arrangements behind Slankard's vocals are equally ambitious and impressive. The players contribute multiple instrument parts: Danny Blau plays electric guitars, Wurlitzer, and synths; James Departo plays electric guitars, lap steel, pedal steel, slide guitar, mandolin, and acoustic guitars; Dave Bryson plays acoustic guitar, bass, mandolin; and Jerry Becker plays acoustic guitar, keyboards, and percussion.
There's an almost cinematic feel to some of the arrangements that's more like a tightly-orchestrated pop than introspective folk, yet Slankard maintains her grounding in roots music while taking advantage of the expressive possibilities of denser arrangements.
This article originally appeared in VG's June '11 issue. All copyrights are by the author and Vintage Guitar magazine. Unauthorized replication or use is strictly prohibited.