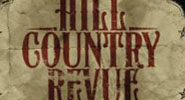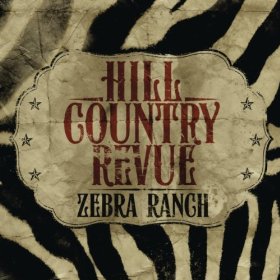 Rock and roll doesn't get much grittier than Hill Country Revue, the band started by North Mississippi Allstars member Cody Dickinson.
The group is Dickinson and Kirk Smithhart on guitars, Daniel Robert Coburn on vocals, and Doc Samba on bass. And with Zebra Ranch, they've made a record with tons of Southernrock attitude. That's obvious from the start with "Raise Your Right Hand." It's a stomping rocker with big, funky chords and loud guitars that grow into a cacophony of sounds. Before it ends, you realize this is going to be one fun guitar roller coaster. It continues with "Chalk It Up," a punchy rocker that starts loud, then quiets in the middle with a fine solo that evolves into a dual lead. After that is a big Southern-rock solo that could only come from a Les Paul.
Those elements are part of every song here. "Where You Belong" has unexpected guitar changes and a melodic lead. Cuts like "My Baby Don't Know" are funky, with loud slide darting in and out. "Hill Country" is an electric county blues with a deep, low sound that highlights slide again, while "Second Street" opens with Allman-esque twin guitars. And the title cut is an instrumental with a dreamy side.
It's tough not to love this record. In a time when plain-old guitar rock is on the wane, there's irony in the fact that traditional-sounding bands like Hill Country Revue are a breath of fresh air.
This article originally appeared in VG's May '11 issue. All copyrights are by the author and Vintage Guitar magazine. Unauthorized replication or use is strictly prohibited.