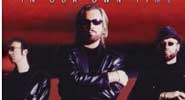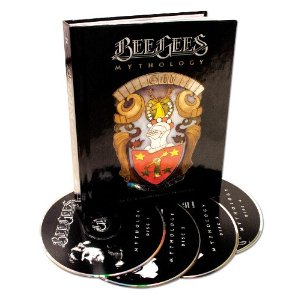 When the Bee Gees were inducted into the Rock & Roll Hall Of Fame in 1997, Barry Gibb acknowledged that they are "the enigma with a stigma." Indeed, to find a musical act that has gained such enormous popularity while eliciting such passionate ire, you'd probably have to go back to Pat Boone.
The staggering stats of brothers Barry, Robin, and Maurice Gibb are well known. Originally Beatles influenced balladeers, their first five singles reached Billboard's Top 20 in the mid '60s. Eight years later, they began a string of number-one disco hits that culminated with six consecutive chart-toppers.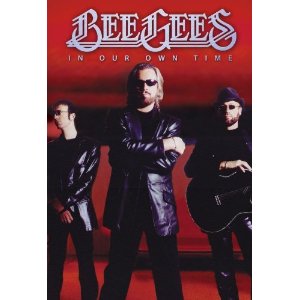 A career-spanning, four- CD boxed set and comprehensive, two-hour DVD mark their 50 years of music making. With so many unauthorized "critical analyses" flooding the market, it's nice to see a proper documentary on any major group, and producer/director Skot Bright does a splendid job of telling the Bee Gees' fascinating story – along with a lot of rock history. Interviews (some archival, including the late Maurice, some new for this project) and rare footage tell the story of the family's move from the Isle Of Man to Australia; their early influences (adding a third voice to the Everly Brothers' style); some initial TV appearances; and their decision to move to England – with Maurice laughingly recounting how they were advised, "Go back. Groups are dead, Clapton lives."
The Bee Gees' instrumental abilities have never received much recognition – overshadowed by their trademark vocal harmonies. But from their preadolescent beginnings, their sound was anchored by Barry's rhythm guitar, with Maurice eventually adding electric 12-string, then bass and keyboards. He recalls a breakthrough on "Wind Of Change," from 1975's Main Course, when producer Arif Mardin gave his bass part a thumbs-up on the first take.
It's almost unfathomable that Maurice is never mentioned in discussions of great funk bassists, considering he laid down the famous part on "Stayin' Alive." Produced by the band with Albhy Galuten and engineer Karl Richardson, it featured Maurice on bass, Blue Weaver on keyboards, and Barry and Alan Kendall on guitars. The producers had to turn two bars from "Night Fever" into an eternal tape loop when drummer Dennis Byron had to fly home, so the record listed "Bernard Lupé" as drummer on the smash.
It's hard to criticize the Mythology box, because the format (one disc focusing on each member plus younger brother Andy) and song choices were made by surviving brothers Barry and Robin. They purposely didn't trot out every hit, including some nice album cuts and rarities instead, but omitting "Fanny (Be Tender With My Love)," "How Can You Mend A Broken Heart," and the aforementioned "You Should Be Dancing" is unimaginable. Perhaps stranger is the exclusion of "Nights On Broadway," the song in which Barry discovered his falsetto – which Billy Corgan (of Smashing Pumpkins) credits in the liner notes as heralding what was to come. A better history (without much overlap) is the four-disc Tales From The Brothers Gibb, whose 71 tracks, sans Andy, go only as far as 1990.
This article originally appeared in VG's Mar. '11 issue. All copyrights are by the author and Vintage Guitar magazine. Unauthorized replication or use is strictly prohibited.