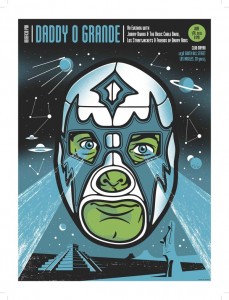 Reverend Guitars is donating a PA-1 Pete Anderson signature guitar to an upcoming benefit for Danny Amis, guitarist in the instro-surf band Los Straitjackets. Amis is battling Multiple Myeloma.
The benefit, which happens June 7 beginning at 8 p.m., will be held at Club Mayan, 1038 Hill Street, Los Angeles, and will include a concert with performances by Jimmy Vivino & The Basic Cable Band, as well as Los Straitjackets with guests including Cesar Rosas and David Hidalgo (of Los Lobos), Michael McKean, Big Sandy, El Vez, Ben Vaughn, Tony Valentino, Rosie Flores, Pete Anderson, Stan Ridgeway, and Exene Cervenka.
Learn more at http://www.straitjackets.com/fr_intro.cfm.