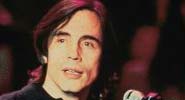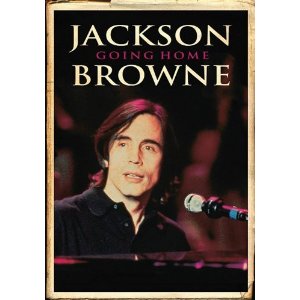 Part documentary, part performance (then-current and archival), this reissue of the 1999 portrait of the singer/songwriter reveals his sense of humor, commitment to social causes, and, most of all, talent.
There is no narrator, and no interviewer is ever shown or heard – just Jackson (or such longtime associates as Bonnie Raitt, Don Henley, David Crosby, and Graham Nash) speaking into the camera. His '70 partner, David Lindley, explains to Browne that Salt Lake City is the mother lode of polyester, but also talks about capturing the initial, subconscious inspiration – always better than the conscious, he nods.
Browne's band at the time included bassist Kevin McCormick, tone master Mark Goldenberg on Tele, and multiinstrumentalist/ producer Scott Thurston, in his pre-Heartbreakers days. Lindley joins them on Weissenborn ("Farther On"), bouzouki ("Lives In The Balance," with Crosby and Nash providing harmonies), oud ("Too Many Angels"), and fiddle ("Before The Deluge," with Goldenberg playing an impressive Ebow solo).
In one rehearsal scene, guitarists Rick Vito and Danny Kortchmar, along with bassist Bob Glaub, marvel over Browne's trio of ugly duckling six-strings (a habit he picked up from Lindley) – an Eko, a Teisco, and an Ovation Breadwinner. In another scene, of Browne wandering through a warehouse of "stuff " stored during a recent move, a '30s Gibson Roy Smeck Stage De Luxe leans against the back of an easy chair. It was around this time that Browne commissioned luthier Roy McAlister to build an updated version, dubbed the "Smeck-Alister."
Three songs from 1979's No Nukes benefit are included, and some remarkable editing is used on "Doctor My Eyes," segueing from the current lineup to the Vito-era band to older footage with Lindley (smoking on lap steel) without missing a beat.
Rare insight into a career spanning 30 years – which has added another 10 since.
---
This article originally appeared in VG's Nov. '10 issue. All copyrights are by the author and Vintage Guitar magazine. Unauthorized replication or use is strictly prohibited.
---