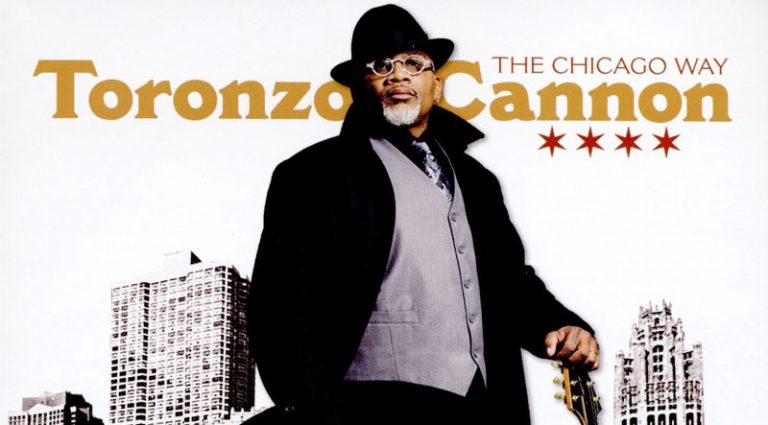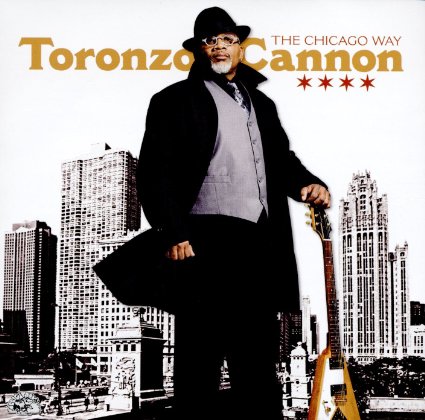 You can't take anything away from Toronzo Cannon. He's toiled non-stop on the super-competitive Chicago blues circuit, sharing the stage with some of the greatest musicians in the genre. He's taken his lumps, paid his dues, and absorbed the musical dialect of his predecessors. While waiting his turn in the wee hours at seedy nightspots, enduring harsh people and harsher weather, Cannon drove a bus for the CTA and wrote lyrics in his head. He still drives a bus, affording him a front-row seat to witness humanity's great unwashed and their stories.
Eschewing the usual blues buzzwords recycled by his more successful blues contemporaries, Cannon sings about the rigorous realities of urban life. The Chicago Way is an auditory voyage into the sensual world of black Chicago. Blunt, gruff, soulful, yet beautifully produced (like the city itself), it provides a truthful depiction of the cultural atmosphere within the city of the big shoulders.
Cannon's tales of struggle, lust, adultery, and revenge gangsta' lean squarely against a backdrop of idiosyncratic street philosophy. It's rife with the true-to-life ambiance that has been lacking in so many blues recordings claiming to keep the blues alive. Cannon effortlessly wields the missing ingredient that has become an indispensible component within the legacy of Chicago blues – black regionalism.
Produced by Bruce Iglauer and Cannon, the album gets the royal treatment with its production values. It's a smooth, creamy, chocolate-sounding record, with none of the raw edges found in other Chicago-based blues recordings. Cannon's vociferous Southside soul holler is more than enough to keep things raw and real. The production uplifts the performances – particularly the vocals and the guitar sounds.
Mellifluous neck-pickup humbucker tones soar and sing devoid of any anachronistic rock-school shenanigans. Cannon delivers the kind of guitar vocabulary that affects people who actually attend blues clubs: soulful bends, tension-building sustain, and emotion-soaked vibrato. With a guitar style that echoes hints of the classic Westside sound, Cannon does his own thang. For contemporary bluesmen, the entire history of guitar is ripe for the picking.
The rhythm section is absolutely killin' with Larry Williams on bass and Melvin "Pookie Stix" Carlisle on drums. Brother John Lattke on keys creates an impressive textural infrastructure for the band, particularly on B3, and does a superb job with horn arrangements.
The Chicago Way is a top-tier blues album that will make Chicago expatriates consider moving back home.
This article originally appeared in VG's September '16 issue. All copyrights are by the author and Vintage Guitar magazine. Unauthorized replication or use is strictly prohibited.