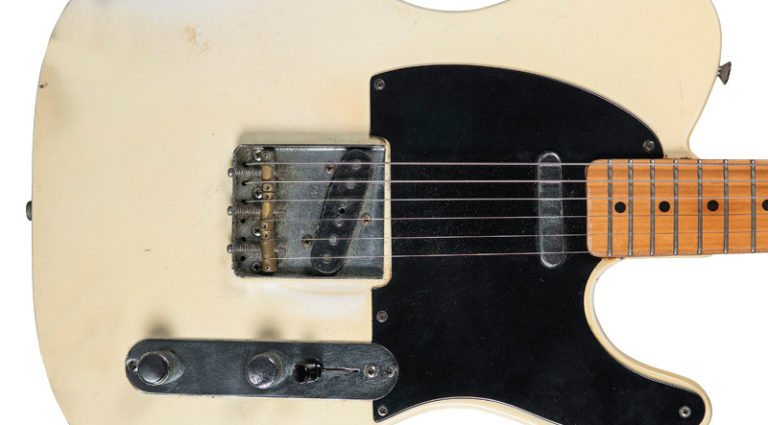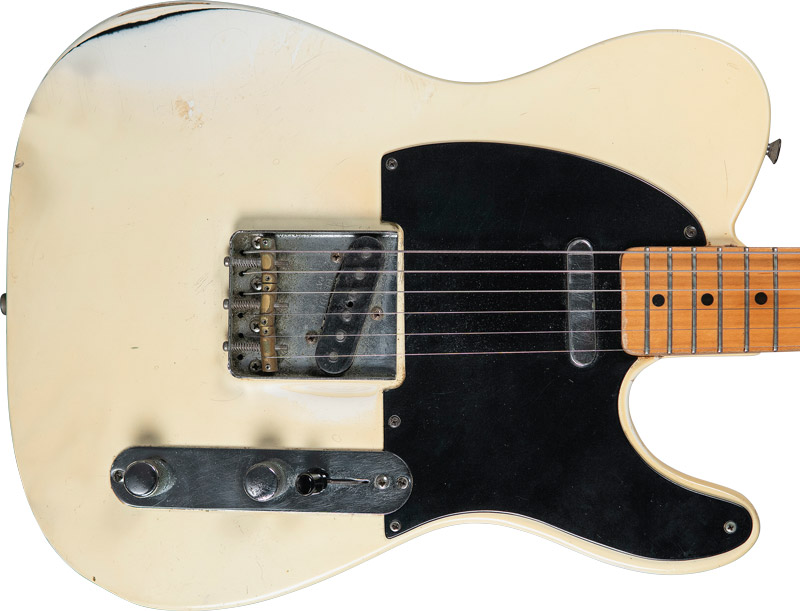 In 1964, high-school freshman Reid Farrell bought a Fiesta Red '59 Telecaster with help from his guitar teacher, John Andrews. The price? $125, in its original hard case.
A couple years later, Farrell was using the Tele to gig with The Interns, a band formed with friends at Memorial High and other schools. An image-conscious kid in a time when old guitars were little more than that, Farrell decided to "fix" the weird orange-ish finish on his.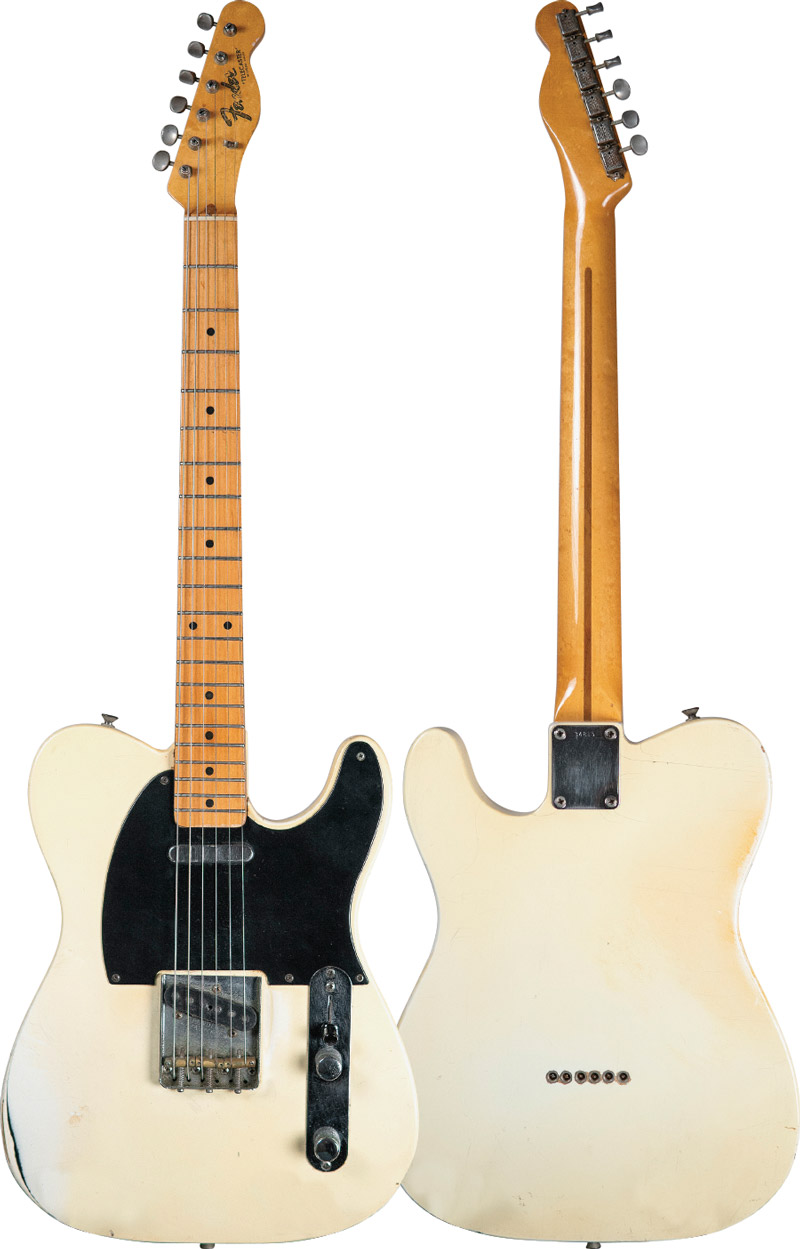 "I'd always thought the color was sort of funky," he chuckled. "One of the guys in the band told me about a kid in our school, Don Summers, who played bass in a band called Moving Sidewalks, and would paint guitars. So we figured we'd have Don paint my guitar and the Fender Precision used by our bass player, Graham Hill, in matching Candy Apple Red."
Reid connected with Summers, and in August of '65 both instruments were dropped off to be given their new look.
The Interns were soon one of the most-popular bands in the area, playing house parties and school dances after football games every weekend. In the spring of '66, they tasted fame with the regional hit "Sally Met Molly," a medley of Little Richard songs arranged by Farrell (who used Andrews' sunburst Jazzmaster to record it; shortly after, Andrews moved to San Francisco and joined Steve Miller's band, then Mother Earth) and issued by Mercury Records. The song, and good management by Farrell's mother, Carol Grey Duffey, helped them get an opening slot for Eric Burden and the Animals that July, followed by opening slots for other bands that played the Houston Coliseum including The Byrds, Sam the Sham and the Pharaohs, and Neal Diamond.
After a gig that fall, Farrell loaded the Tele, a borrowed ES-335-12, his blackface Twin Reverb, and his girlfriend into his Tropical Turquoise '65 Ford Mustang and off they went to a party. Times being what they were, he didn't lock the car doors, but little did he know that someone had followed him from the gig, and sure enough, even though he was there for only 20 minutes, all of his gear was swiped. He quickly filed a report with Houston police.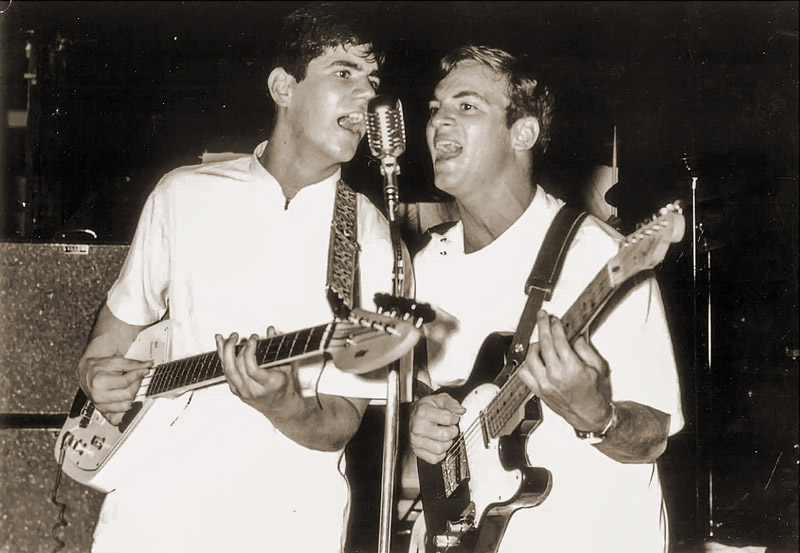 A week later, a guy showed up at a Moving Sidewalks rehearsal in Don Summers' home, wanting to sell a guitar to the band's guitarist, Billy Gibbons. Summers immediately recognized it and advised his bandmate to pass, but got the kid's phone number and called Farrell, who contacted the seller the next day to negotiate a return. At first, the guy wasn't having it, but Reid tried again the following night. This time, they agreed to meet at Gibbons' house.
Farrell arrived with two carloads of his football teammates serving as de facto security, but the culprit turned out to be a 15-year-old kid who showed up alone. Preferring to keep his parents from knowing about the ordeal, Gibbons told Farrell, "Take the guitar and get out of here quickly."
As fate would have it, though, Lorraine and Freddie Gibbons, who'd been attending a formal event, returned as Farrell was striding to his car. Seeing a gang of brawny footballers dressed all in black, Lorraine asked, "Billy Gibbons, what is going on here? Get back in that house immediately!"
The thief, it turned out, was the son of a sergeant in the Houston Police Department who called Farrell the following day to explain how the boy had been coerced to the evil deed by two parolees and a warrant was set to be issued for his arrest. He asked Farrell what he wanted in exchange for not pressing the matter.
"Well, I'm having the guitar repainted…" he said. Three days later, a check for $200 arrived in the mail and was earmarked to cover the cost of having the Fender factory convert the guitar to Arctic White.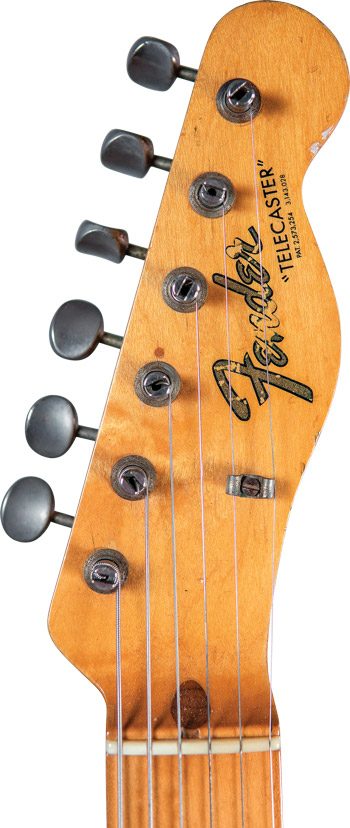 Farrell and The Interns rolled on until the late summer of '67, when they ventured to various colleges in lieu of being drafted. Farrell started at Texas Christian University and formed a band to play fraternity parties. In '68, he used the Tele to tour the East Coast with Archie Bell & the Drells, then in '69 joined the Houston-area band The Seven Soul Survivors. Two or three times each week, he'd visit Gibbons and they'd jam on the porch then grab cheese enchiladas with hot sauce at Leo's Mexican Restaurant (the gatefold photo inside Tres Hombres was taken there), chasing the food with glasses of whole milk.
In the fall of '71, Farrell bought a '52 Tele and his then-girlfriend "suggested" that two Teles was one too many. So, he sold the '59 to Gibbons for $125. Sensing his friend's reluctance, Gibbons dubbed it "Red Pharaoh" and later enlisted it to help record ZZ Top's fifth studio album, Tejas (that's it on "Arrested for Driving While Blind") as well its first mainstream-rock #1 single, "Sleeping Bag," from 1985's Afterburner.
Farrell finished college and, in the spring of '73, joined a band led by guitarist Ray Sharpe, playing around Ft. Worth and Arlington. In '75, he joined the Freddy Cisneros Blues Band, gigging at the New Bluebird every weekend for a year. He was also part of the Larry Randall Combo, doing country clubs and other "high society" gigs. In '76, he got a call from Gibbons, saying ZZ Top's manager, Bill Hamm, was forming a band to back local-phenom singer/guitarist Rocky Hill. Farrell made the cut, but the band dissolved within a few months.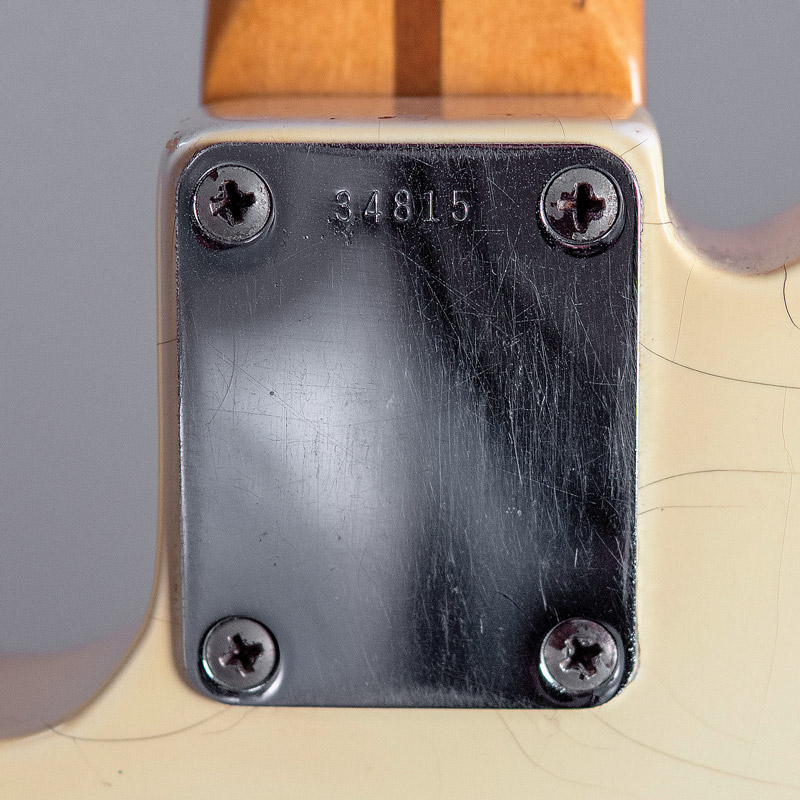 In the late '80s, Reid asked Gibbons if he could buy back the Tele, and once again they exchanged it for $125. The guitar then saw heavy action; its original bridge pickup failed and was re-wound by Ray Lambert. Eventually, it was retired from the road but continued to earn its keep on local recording sessions.
From 1977 until 2021, The Interns played every reunion for the Memorial High classes of 1965, '66, '67, and '68.
"We don't dress in white suits anymore," laughed Farrell. "But we play 'Twist and Shout,' 'Roll Over Beethoven,' 'All My Loving,' 'Can't Buy Me Love,' 'Hard Day's Night,' 'La Bamba,' and a bunch of other great songs."
---
This article originally appeared in VG's December 2022 issue. All copyrights are by the author and Vintage Guitar magazine. Unauthorized replication or use is strictly prohibited.