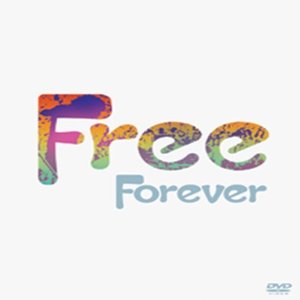 Free was capable of turning out such memorable originals as "Fire And Water," "Mr. Big," and its biggest hit, "All Right Now" – all from 1970's Fire And Waterthe band's third album.
The LP was also the group's best, in spite of the fact you wouldn't have to adjust a medium-plod click track much from one cut to the next. Whether style or limitation, that element doesn't serve the band well on this two-disc DVD, which represents the entirety of Free footage extent in any master form.
The blues-based quartet formed in '68, a few months before Led Zeppelin, featuring guitarist Paul Kossoff, 15-year-old bassist Andy Fraser, singer Paul Rodgers, and drummer Simon Kirke. (The latter two eventually formed Bad Company – the first group signed to Zeppelin's Swan Song label.)
On Germany's "Beat Club," Kossoff plays his Les Paul through Orange amps, as Fraser does his EB-3. On England's "Doin' Their Thing" it's all Marshalls. It's tempting to attribute the members' lack of movement to the fact that they were performing on TV, but Disc 2's Isle Of Wight clips are virtually the same – Kossoff hangs back, seemingly glued to his amp, Fraser rocking slowly back and forth, and Kirke's classic head-down, arms-flailing metal posture. And though Rodgers was the equal of singers like Rod Stewart, Robert Plant, and Roger Daltry, his attempts to command a stage were awkward at best. The lack of visual dynamics only amplifies the repertoire's repetitive tempos.
When the band played 1970's Isle Of Wight Festival in front of more than a half million attendees, only three songs from their set were captured on film – presented as multi-camera options on Disc 2 along with audio of the whole set.
Current interviews with the three surviving members and Simon Kossoff, whose brother died in '76 at age 25, seem promising but end after less than 15 minutes. Overall, it's hard to imagine this will satisfy Free fans.
---
This article originally appeared in VG's Jul. '10 issue.  All copyrights are by the author and Vintage Guitar magazine.  Unauthorized replication or use is strictly prohibited.
---