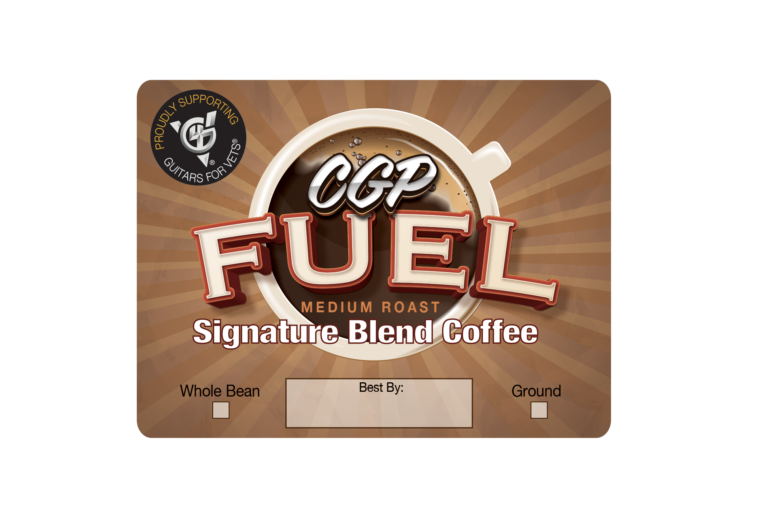 Westerville, OH, May 1, 2023— Tommy Emmanuel and Acoustic Coffee Company have joined to create the Tommy Emmanuel CGP Fuel™ Signature blend of coffee to help Guitars For Vets do great things for our veterans.
Tommy's passion for sharing his musical talent and tireless dedication to touching our hearts in every corner of the world is celebrated with this new signature blend of coffee called CGP Fuel—a tribute to Tommy's awarded title of Certified Guitar Payer.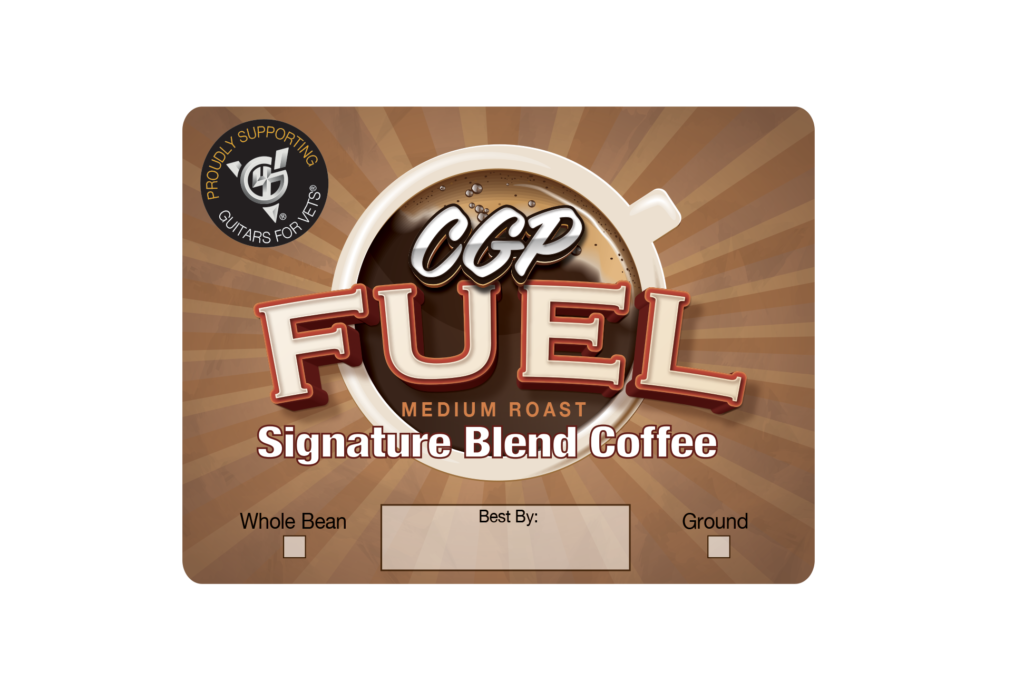 The coffee has been crafted of three distinct South American Arabica beans and roasted to ensure this CGP Fuel will energize every fan and musician along their own personal endless road. Most importantly, this coffee supports our veterans by contributing to Guitars For Vets. (G4V.) Music decreases anxiety and depression while increasing self-esteem. A Veterans Administration-funded Study of the G4V program showed a significant improvement in PTSD symptoms and overall well-being. The journey through guitar lessons and performances cultivates joy while building a supporting community for vets and civilians alike.
Created for players, builders, and acoustic music enthusiasts, Acoustic Coffee brings fresh-roasted 100% Arabica coffee directly to our customer's doors from the world's most desired growing regions. Members can enjoy some of the most delicious artisan coffee and earn rewards that will help advance their passion for playing or building anacoustic guitar and help support important charities with every cup of coffee.