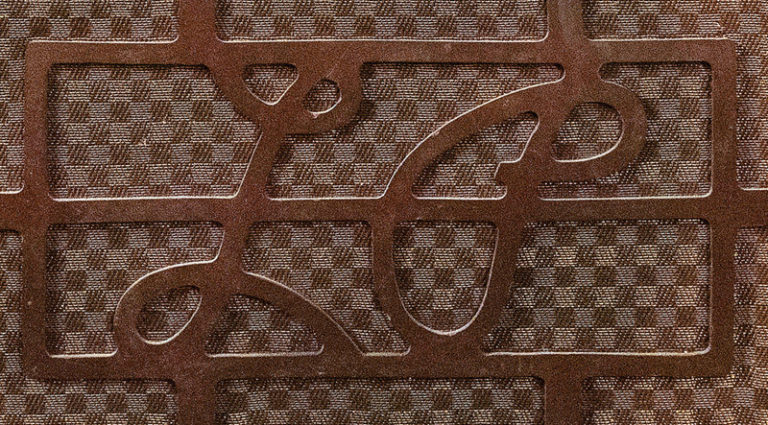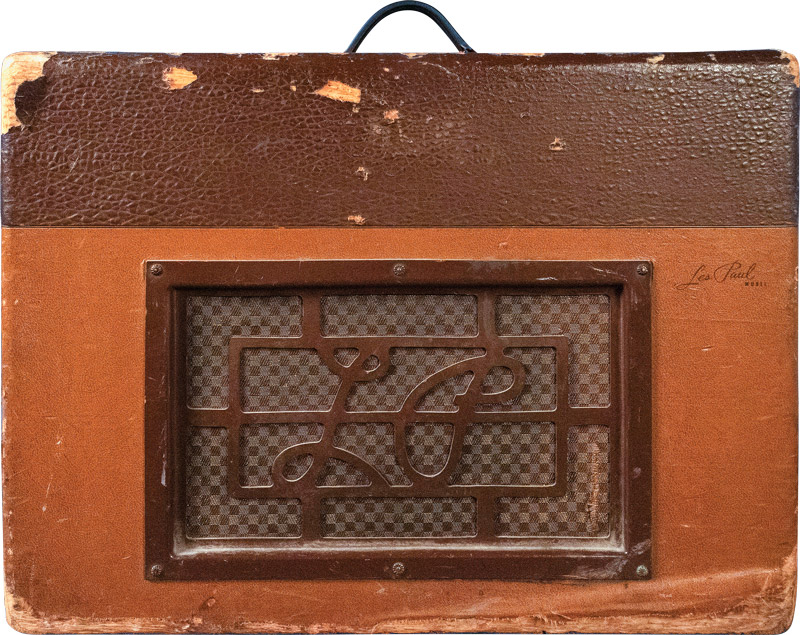 Gibson landing Les Paul's name on the headstock of its debut solidbody electric in 1952 was the biggest guitar-star endorsement of its time. And, as was the way, an amp came with it, offering a flavor of tube tone that plenty of players still dig today.
The term might have been coined by disc jockey Alan Freed the year before, but "rock and roll" was a long way from ubiquitous in '52; Gibson was still thinking of jazz, dance bands, Western swing, and other musical forms. Even so, the playing of their new star endorser on groundbreaking songs like "How High the Moon" presaged the bopping, swinging, fleet-fingered style that would soon sit alongside Scotty Moore with Elvis Presley or Cliff Gallup with Gene Vincent. Though intended to sound its best in clean, undistorted reproduction, the GA-40 Les Paul Model amp sure sounded good when adventurous players plugged in that radical new gold guitar and pushed past its safety zone, where they'd encounter a ange of tones suited to emerging music like rock-and-roll and gnarly blues.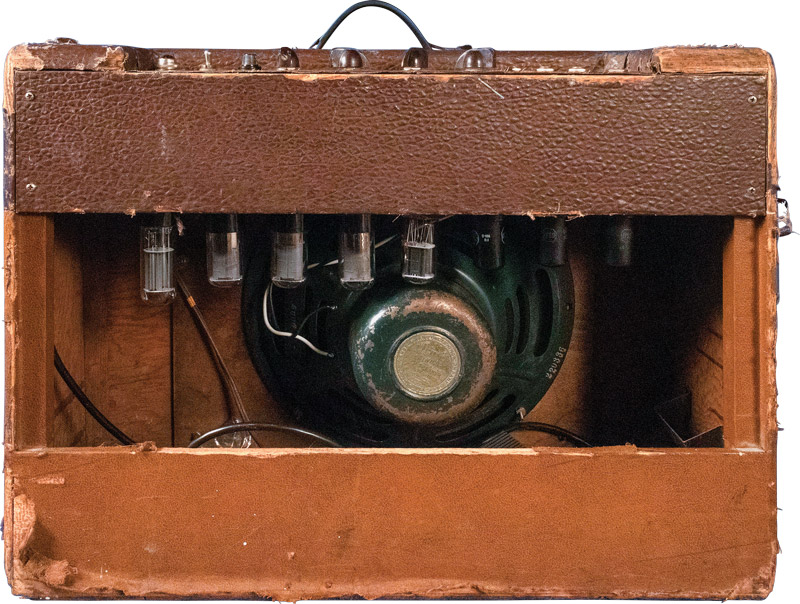 Much like the late-'50s GA-40, this early version was a 1×12″ combo that produced about 14 watts from a pair of 6V6GT output tubes. Beyond that, though, the amps were quite different. After appreciating the fretwork "LP" metal speaker grille, the main thing a semi-informed observer will notice is octal preamp tubes. One of the calling cards of the later GA-40 is its thick-sounding 5879 pentode preamp tubes, and while this version ('52-'54) also uses pentode preamp tubes, they're an octal-based 6SJ7 that (though they can be a little more microphonic) deliver a fat, juicy sound rarely found in the smaller nine-pin tubes that followed. The Microphone and Instrument channel each kick things off with their own 6SJ7, after which their signals are joined in a shared tone control, labeled "Voicing," which in turn passes things along to another 6SJ7 ahead of the phase inverter. The PI is a simple cathodyne (a.k.a. split-load) type using half of the dual-triode 6SN7 in the preamp that lends its other half to the tremolo.

Said tremolo comes courtesy of an unusual circuit, and though Gibson introduced the effect on the GA-50T in 1948 (arguably undercut by the Premier 66 of '47), it clearly hadn't settled on a design. On the first GA-40, tremolo had a fixed depth with a three-way switch allowing speed selections of Slow, Med, and Fast. The capacitor network enabling these options is tied to one triode of the 6SN7, and, to apply modulation, a single 6V6GT in the circuit's back end is coupled (via choke) to the output transformer and the screen grids of the two 6V6GTs in the output stage. While it doesn't provide the flexibility of future tremolo designs, it can sound pretty cool when working correctly… though owners of these amps are often dismayed to find it isn't.
Like many amps of the era, the first GA-40 was wired in genuine point-to-point style – a term often misused to indicate amps that are simply hand-wired but use a circuit board. The chassis of this '53, however, shows what the real thing looks like; resistors and capacitors wired directly between the input jacks, tube sockets, potentiometers and other components – literally connecting one to the next using the components themselves rather than lead wires and supporting structures. Examination also reveals this one has been maintained, with a handful of orange-drop capacitors subbed in for failing old parts, new filter caps, and several new resistors.

In '55, the updated GA-40 gained a dual-sided circuit board along with changes including 5879 pentode preamp tubes and a 6SQ7 in the tremolo, which was in turn given proper Depth and Frequency (speed) controls on rotary potentiometers.
Inside the well-worn cab, this combo boasts a great-sounding original Jensen P12Q. And while the 14-watt rating might not sound like a lot (and P12Qs are not efficient speakers) this brown-and-tan beastie puts out plenty of volume for most club situations. Putting aside preconceptions about what an archaic amp will deliver, its cleans are surprisingly crisp and clear, with an appealing thickness and richness thanks in part to the beefy octal-pentode preamp tubes. Cranked to distortion, it remains thick and articulate, with a depth and creaminess that flatters anything from classic rock to dynamic blues leads.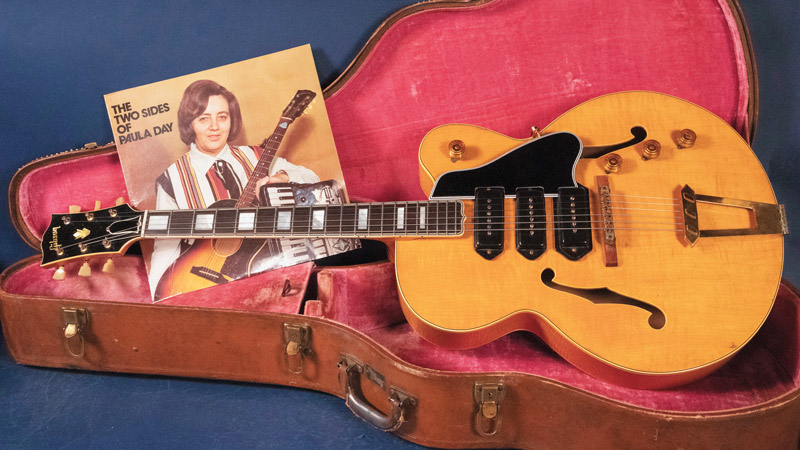 This well-loved 1953 GA-40 was owned by Paula Day and spent its life paired with a '53 ES-5. Day, now deceased, grew up in a German community outside Raleigh, North Dakota, and used the set for live appearances in the area, and to record at least one album with a mix of original country songs and old-time waltzes, yodeling songs, and polka music. Any early GA-40 that comes into your life, however, can be used for whatever music you choose.
---
This article originally appeared in VG's August 2022 issue. All copyrights are by the author and Vintage Guitar magazine. Unauthorized replication or use is strictly prohibited.