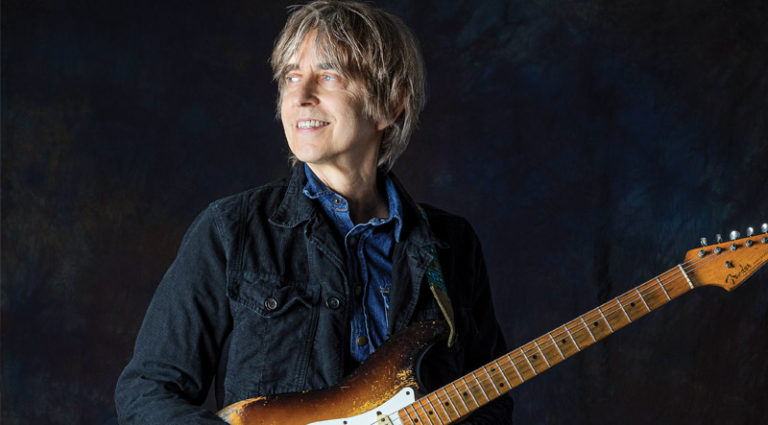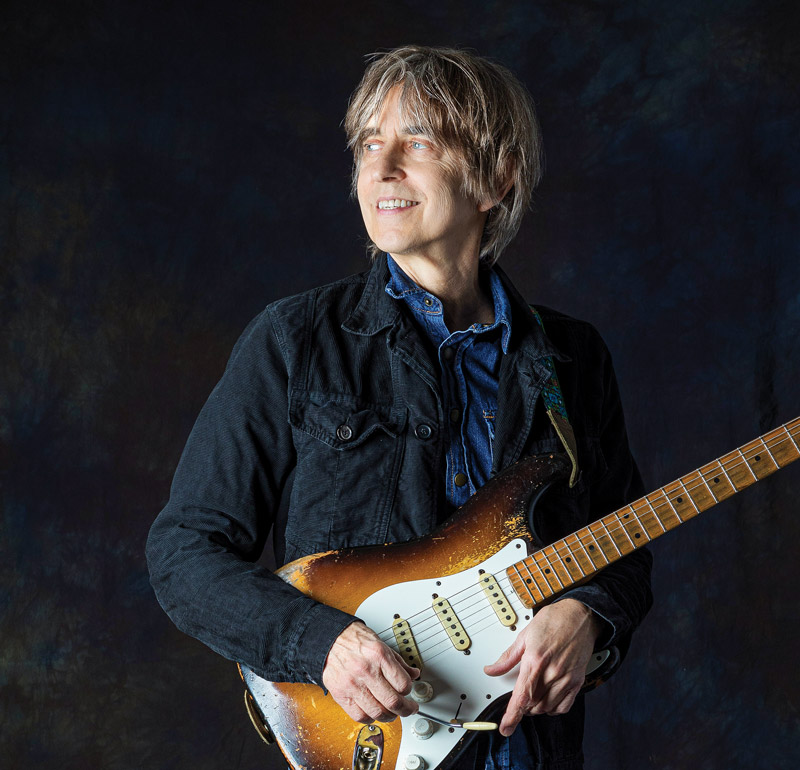 For nearly 50 years, Eric Johnson has been a revered guitarist/multi-instrumentalist, songwriter, and vocalist whose music expands far beyond the ingrained blues roots of his Texas homeland. The multiple-Grammy nominee and winner (for the instrumental "Cliffs of Dover" from 1990's Ah Via Musicom) is always pushing himself, and his combination of exquisite guitar tone, fleet fingers, and gift for melodic, memorable songs is fully displayed on two new albums, The Book of Making and Yesterday Meets Today.
The songs are from 25 years' worth of material Johnson had archived until 2020, when the pandemic lockdown allowed time to finish some of it. If their trove of 18 songs isn't enough, seven more are on an EP dubbed Takeouts.
Why two albums?
I originally did it as a double album and had two names I liked. I couldn't decide which to use, and thought, "Well, I'll make it a double record." [The label] Blue Élan decided to put it out as separate records.
Maybe there was some thought about making it less expensive so fans can buy one at a time versus an expensive double album?
I think that's it. People can buy the one they want to, or maybe both.
The guitar jumps out more on Yesterday Meets Today. Was that intentional?
I think that's probably true. There are a few guitar-oriented pieces on The Book of Making, which is a little more song-oriented.
Did you put the songs together that way, to have one volume different from the other?
I did. I tried to put the songs together the way I thought they flowed well. I think that leaned to the vocal songs going together.
Without the time off the road due to Covid, would this music have been completed?
I think some of it might not have because when I came home from the canceled tour, I started digging stuff out of the closet that was in bits and pieces. There are 18 songs, and seven were recorded new from scratch; 11 were started. I think it's possible that I might not have ever gotten around to them or I would've redone them from the start rather than using what I already had recorded, and building on it.
Did you remember specific pieces you wanted to find, or did you realize, "I forgot I did this…"?
I knew where some of them were, and I revisited them. I thought they were cool and I could make them work. There were several I heard and thought, "I forgot all about this song!"
How do you archive and organize ideas?
It's really just a mess. I've got this tape cabinet, and I just throw stuff in there. It's labeled, I just have to remember what the name of the song was, then it sparks a memory or I'll have to get it out and play it.
Did you put the EP out because your diehard fans would want to hear the material?
Yeah, it might be more of a fan thing. I'm not sure it's something where the general public will go "This is really great!" There's a song off (2005's) Bloom called "Good to Me" that was all cut up and made digital and affected. I put the original version on this outtake record, which is more like the way I played it in (side-band project) Alien Love Child – a more rockin', straight-ahead piece.
Which guitars did you use?
It was pretty much my Virginia Strat that came out a couple years ago, or a '57 Strat. I did borrow a friend's ES-345 Stereo for the rhythm part on "Bigger Than My Life" because I wanted that Varitone sound. I used a vintage Les Paul on some of the bluesy stuff, and an ES-335 on "Move on Over." I think I used an SG on some of the overdubs on "To Be Alive" with (singer/guitarist) Arielle. I also used a National lap steel, a Fender six-string bass, and a Danelectro Coral sitar – mainly the Strats. On "Yesterday Meets Today" I used this prototype Strat that has a built-in overdrive circuit that Bill Webb (from Austin Vintage Guitars) and I came up with.
---
This article originally appeared in VG's August 2022 issue. All copyrights are by the author and Vintage Guitar magazine. Unauthorized replication or use is strictly prohibited.
---