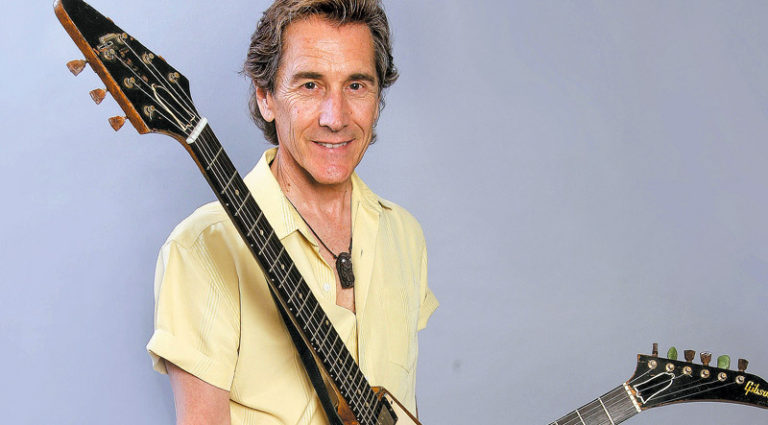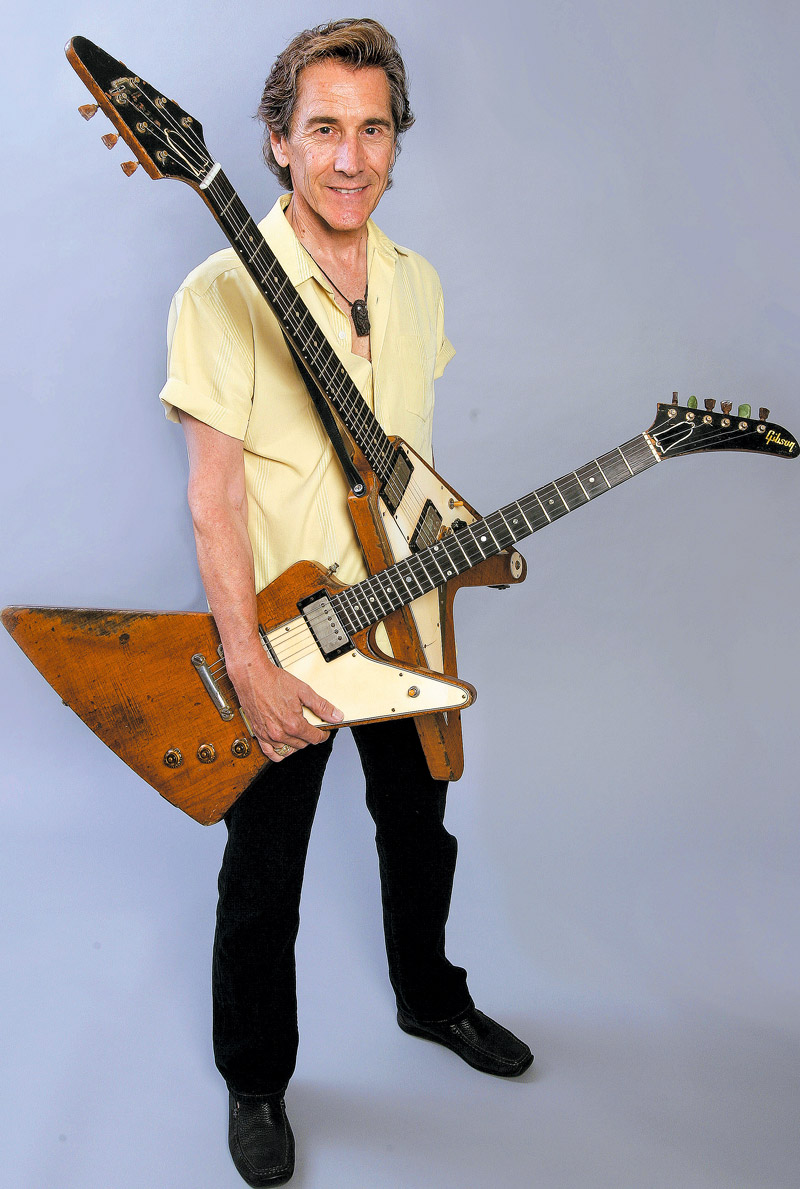 Whether it was by watching "Bandstand" on TV or learning the licks of Duane Eddy, Chuck Berry, or the Ventures, Philadelphia native Rick Vito's inspirations are all legendary.
And as a player, he has left his own stamp on music. After following a tried-and-true route through bands in his youth and early adulthood, Vito's profile got a boost when fellow Philadelphian Todd Rundgren was producing blues harpist James Cotton's 1970 album, Takin' Care of Business, and wanted to record a song co-written by Vito, who later recorded with Rundgren, John Mayall, and others, and worked for a variety of artists ranging from Little Richard to Roger McGuinn to Albert Collins.
Even if you've never heard a lick of music those artists, you have heard Vito play. Why? Because while working as a session guitarist, he was hired by Bob Seger to do a slide solo for the title track on the 1986 album, Like a Rock. The song was a huge hit, but 1990 it became engrained in the public consciousness when Seger licensed it to Chevrolet, which for 10 years used it in a television ad campaigns for light trucks. In every spot, Vito's huge slide lick was front and center.
From 1987 until '91, Vito was the guitarist in Fleetwood Mac. While on tour in support of Behind the Mask, they played Cincinnati just before Thanksgiving in 1990. The day before, they had a night off.
"Looking to take in some entertainment, I asked the hotel bellman to refer me to a good blues band that was playing that night. 'Big Ed and the All-Stars are playing,' he told me. 'You should definitely go see them.'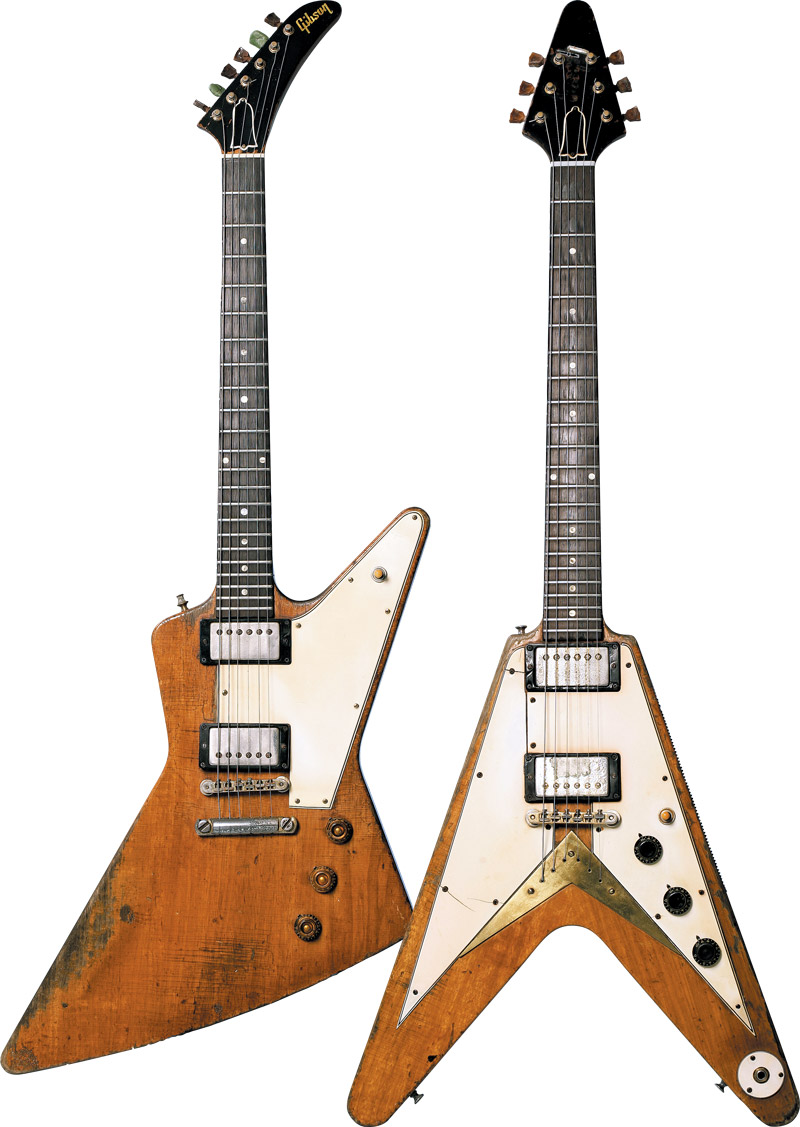 "So, I went to the club with one of our crewmen, Peter Baynes. It was a friendly place with a diverse crowd," Vito said. "We found seats and began watching Big Ed and his band. I didn't immediately get a good look at Ed, who was sitting by his amp with crutches nearby, because, as I found out later, he had been in a car accident. 
"At one point, he took the mic, and I saw that he was playing an Explorer. At first I thought it was just a reissue or copy, but then I noticed the tuning keys; some of them seemed to be some epoxy-like stuff roughly formed into the shape of tuning keys. That told me the guitar was probably old. So I moved in a little closer and got a good look. The body was well-worn and its finish had a deep patina."
Though he knew the odds were long, Vito thought it might be one of the 18 original Explorers.
"I started to get goose bumps," he said. When the band took a break, he was compelled to talk to Thompson about his incredible instrument.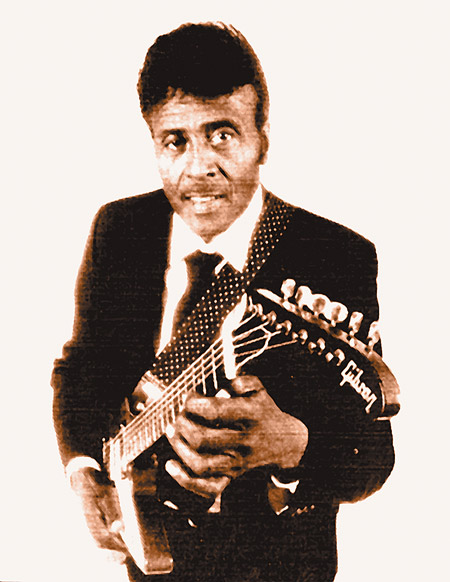 "Introducing myself, I asked how long he had owned it, and he told me he'd bought it new in the late '50s and had been playing it for 30 years. I asked, 'How is it that someone hasn't tried to buy it from you?' Ed smiled and said, 'Everybody talks about it, but nobody ever shows me any money!'
"I said, 'If someone did, could you could part with it?'''
After convincing Thompson that he was serious, Vito told him, "Don't sell it if you think you'll regret it later."
After agreeing to talk the next day, they said goodbye and Vito began living some of the more-anxious 24 hours of his life.
The following day was Thanksgiving, and with little to do but eat and think, Vito counted the hours and minutes, anticipating the phone call he was to make at 7 p.m. When it finally arrived, the two briefly discussed their meals, then politely turned to the topic at hand.
"Do you think you want to hold onto it or sell it?" Vito asked.
"I decided that I could use the money more than the guitar, but I'll only sell it on one condition," replied Ed. "You've got to buy my Flying V, too."
"I just about choked," Vito said, recalling how Thompson told him how his brother, Ople, bought the Flying V at the same time Ed got the Explorer, then gave it to him when Ople stopped playing in the late 1960s.
"You can imagine what was blasting through my astonished brain cells!" Thompson named his price, which Vito isn't disclosing but says was "more than I'd ever paid for anything except my house!" And the next day, Ed brought both to Vito for a closer look. The guitars were in cases made of plywood and a few nails, with no covering or padding inside.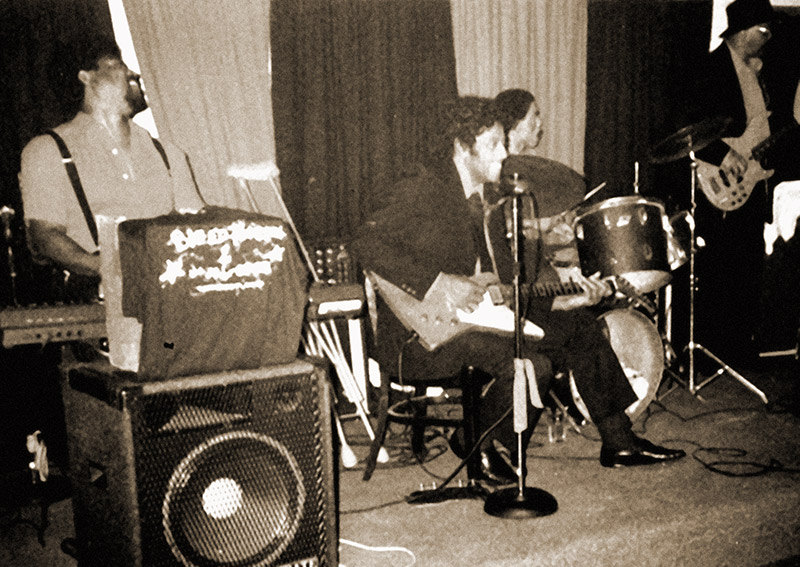 "A wave of doubt and hesitation did flood my mind after seeing the guitars up close, because they had not been very well cared for and had obviously been played," said Vito. "Overriding that, though, was the mojo that just oozed from them! I'd heard Ed playing the Explorer, so I knew it sounded incredible. The tip of the headstock had been broken off and stuck back on with a cheap Phillips-head screw, but other than that it looked to be all there. I asked Ed if I could look inside, and with shaky hand, I finally got the pickup rings loose, lifted out a pickup, and there it was – the little decal that read, 'Patent Applied For.' Another quick look at the other pickup, the wiring, and the serial numbers, and I was satisfied that it was indeed a completely original 1958 Gibson Explorer."
The V was even rougher – smelling moldy and looking like it hadn't been played or looked after for a very long time. "I removed the pickups and saw that they also were original PAFs. The wiring, though original, was corroded, some hardware had rusted, and the pots were frozen. Still, all signs pointed to it being all-original." 
After asking a few more questions, Vito and Thompson shook hands, and Vito became the proud owner of two of the most soughtafter electric guitars in the world.
"Before we went our separate ways, Ed told me he owned a '70s Explorer reissue that he loved, and asked if I played a Fender Stratocaster. I told him I didn't, but I got the impression he was interested in one. He seemed very happy to have made the sale, and I was certainly happy. I also arranged for Ed to receive a new Strat."
Later that day, Vito took the guitars to sound check recalled by Mick Fleetwood.
"Rick came to the gig with two wooden boxes that, apparently, were guitar cases!" Fleetwood said, laughing. "When he opened them, both my and John McVie's mouths just about hit the floor. He told us that they were originals from the same era as Peter Green's sunburst Les Paul. So we knew that they were the absolute cream of the crop."
At the close of the tour, Vito returned to L.A. and took the guitars to a friend, luthier Toru Nittono at Norman's Rare Guitars. "We talked about cleaning them up without sacrificing their integrity," Vito said. "And if I was going to play them, they needed new frets – the originals were almost gone."
Tuners and other parts that were deemed usable – including the wiring and pots from the V – were set aside and correct replacements installed. Nittono also repaired the tip of the Explorer's headstock. When the work was completed, both guitars were fully functional.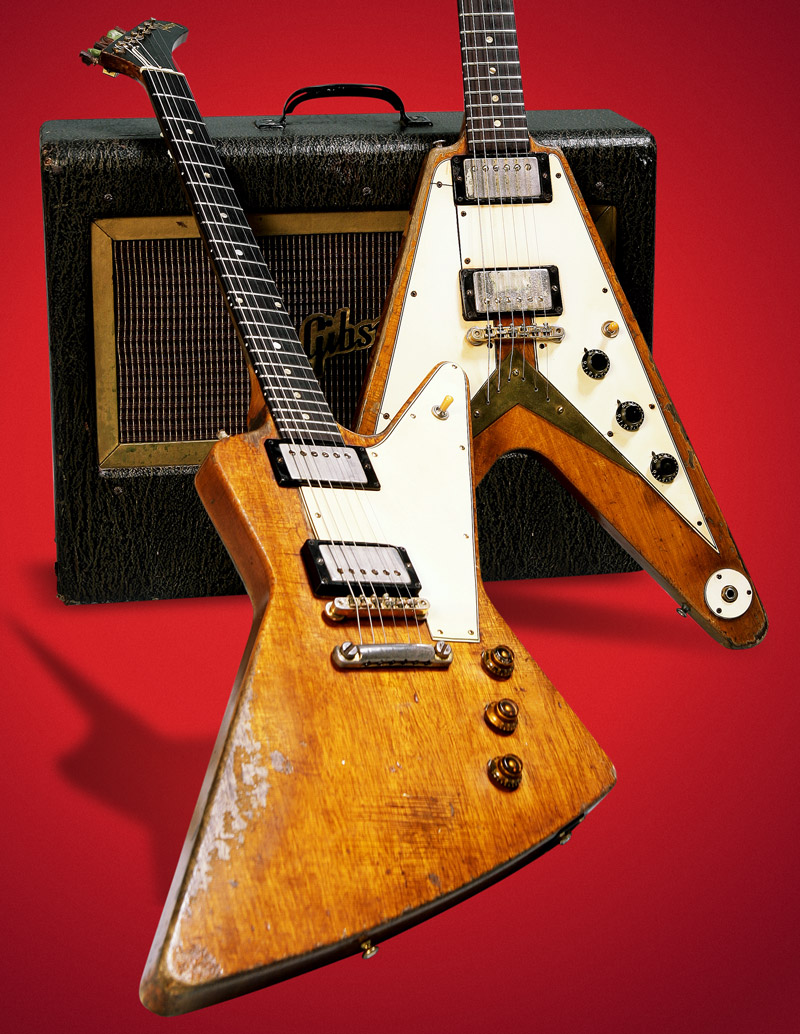 Vito paid special attention to the details of the V, the most obvious being the additional pickguard on the bass bout. Beneath it, he noticed the same light-colored wood as under the other pickguard. "That told me it had probably been there all along," he said. Other things were odd, too, like the dot markers running down both sides of the neck, and an additional strap button on the lower treble bout. Finally, although only a small part of its logo was still attached, the word "Gibson" was clearly outlined in its black finish, reading from the top of the headstock toward the neck – upside-down!
"It began to make sense it had probably left the factory setup for a southpaw," Vito noted. "The wear on the back of the neck was from a strap that had run from the upper button, rubbing the heel, and attaching to the lower button. No authority on vintage Flying Vs had ever seen another one with this setup."
Thompson died in 1993 and in time, Vito contacted other Cincinnati musicians to try and shed more light on the V. Keyboardist Ricky Nye, a former member of Thompson's band, directed him to bassist Russell Givens, who had worked with Thompson for many years. Reaching him by phone, Vito asked about the Thompson brothers, and Russell confirmed that Ed played the Explorer, Ople the Flying V, and that the brothers had purchased both new.
"He then spoke the words I'd been hoping to hear for 17 years: 'Ople played the V left-handed, until he quit music and gave the guitar to Ed.'" The secret of the Flying V was revealed!
"After all these years, I'm still in appreciative awe of my good fortune at finding and being able to own and play these two holy grails."
---
This article originally appeared in VG's December 2007 issue. All copyrights are by the author and Vintage Guitar magazine. Unauthorized replication or use is strictly prohibited.
---