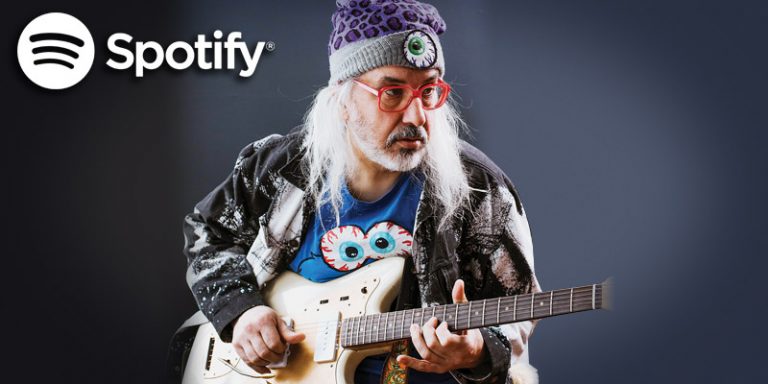 This month, we feature, Dinosaur Jr.'s J Mascis, Lee Ritenour, Steve Lukather, Michael Schenker, Yasmin Williams, Tony Rombola, Rod Abernethy, Robben Ford, Eric Johnson, Steve Cropper, Jimmie Vaughan, Greta Van Fleet, Bob Dylan, Willie Nelson, Michael Schenker Group, Crack the Sky, Mudhoney, and many others!
Spotify is free, or available without ads via paid subscription. Go to www.spotify.com and search "Vintage Guitar magazine,"or if you already have an account Listen to the complete list HERE.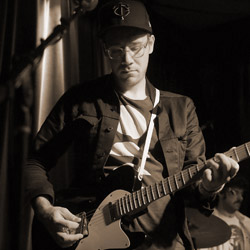 Don't miss Vintage Guitar magazine's monthly playlist on the music-streaming service Spotify. Each month, Karl Markgraf curates a playlist featuring artists and songs mentioned in the pages of VG, arranged in order to play along as you read the issue, or just enjoy on its own! Karl holds bachelor's degree in Jazz Guitar from the University of Northern Colorado, and works as a performing and recording artist, producer, and educator in New York.
---
Also New On Spotify
Also on Spotify is VG's "Have Guitar Will Travel" podcast, hosted by James Patrick Regan. The twice-monthly episodes feature guitar players, builders, dealers, and more, all sharing their personal stories, tales from the road, studio, or shop, and their love of great guitars and amps.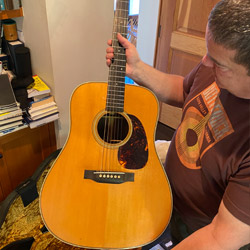 Dave Miner
In Episode 49 of "Have Guitar Will Travel" features host James Patrick Regan speaking with Dave Miner, chairman of the board at Benedetto Guitars. A noted collector who appreciates vintage Gibson archtops, pre-war Martins, and early D'Angelicos as well as Benedettos, his passion for the instrument started in his youth. He and James touch on an array of topics including Dave's primary business, Miner Family Winery, how he started playing and collecting guitars, and some of the fascinating people he has come to know in the business.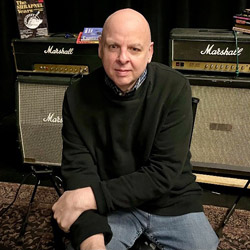 Mike Varney
In the new episode of "Have Guitar Will Travel," host James Patrick Regan speaks with the legendary Mike Varney, founder of Shrapnel Records. After discovering Yngwie Malmsteen in a record store, Mike started Shrapnel when he was just 22 years old. The label became home for a bevy of shredders in the '80s, including guitar heroes like Leslie West, Rick Derringer, Pat Travers, and Michael Schenker. He digs deep into the philosophy that has made Shrapnel so successful under his guidance, explains why he's so fond of Gibson and Epiphone guitars, and gets into his recent work with Gravity Amplifiers.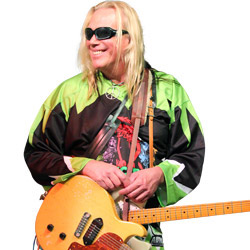 Have Guitar Will Travel, hosted by James Patrick Regan, otherwise known as Jimmy from the Deadlies, is presented by Vintage Guitar magazine, the destination for guitar enthusiasts. Podcast episodes feature guitar players, builders, dealers and more – all with great experiences to share! Find all podcasts at www.vintageguitar.com/category/podcasts.
Each episode is available on Stitcher, iheartradio, Tune In, Apple Podcast, and Spotify!