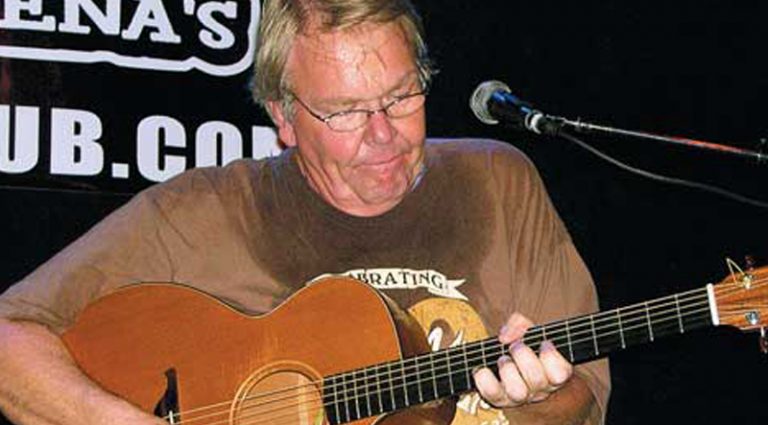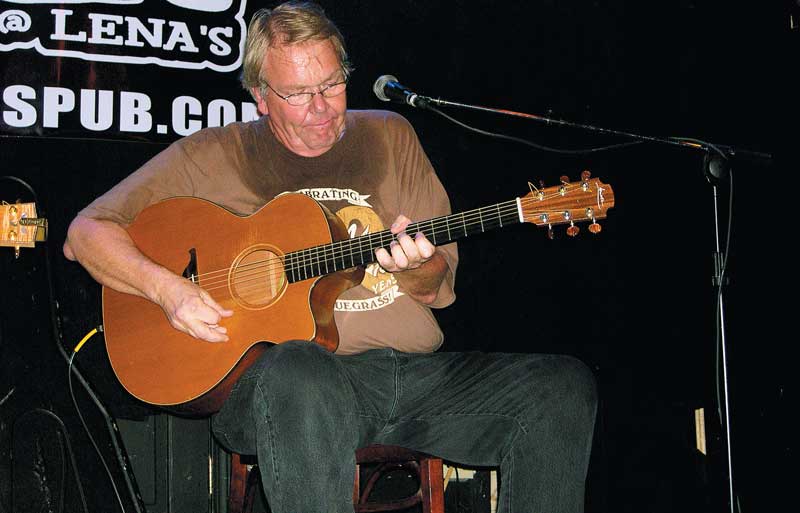 Since last spoke to him, songwriter and master of the Telecaster Al Anderson has been extremely productive.
More than a dozen of his songs appear on Vince Gill's new These Days, and Anderson recently toured as part of Vince's band. In between his songwriting and touring responsibilities, Big Al has managed to put together a new album, Pawn Shop Guitars, his most cohesive and rocking effort since he left the legendary NRBQ in 1993.
VG recently caught up with Big Al as negotiations with a major label were taking place regarding widespread distribution of Pawn Shop Guitars.
Vintage Guitar: Have you picked up any gear since the last time we spoke?
Al Anderson:I recently bought a D'Angelico that's a 1943, with a '64 neck. I'm also about to get my paisley Tele back, which I owned in the '80s. A great guitar…
How did you go about writing the songs for Pawn Shop Guitars? It has more of a band feel than your last album.
I didn't specifically write the songs for this album. Some I had lying around. I just picked 20 or so, and was going to put them all on, but I ended up doing the Vince thing. I don't really write with a particular artist in mind, unless I'm desperate (laughs).
It probably comes closer to classic NRBQ than anything you've done as a solo artist.
I think so, too. It has a band feel because I've been playing with those guys since 1991. I don't see bands cookin' anymore, its just all really stiff with angry guys with black hair. I played South By Southwest, and that's all I saw. The performers were never happy, and they never cook. I miss that, and that's what this record does – it cooks! I liked playing with the other guitarists on this record – Richard Bennett, Mike Henderson, Tom Bukovac and Miles Zuniga. They were just great.
Your roots are displayed all over the album. For example, "Just a Thought" is reminiscent of the classic Stax sound.
That's exactly what it is. "Just a Thought" is a tribute to Steve Cropper. I'm just starting to realize how great he was. I recently got this CD by Ruby Johnson, and Steve plays on it with Isaac Hayes… just great.
"Drinkin' on the Weekend" has a definite Chuck Berry "Almost Grown" vibe.
Sure does!
Speaking of drinking, I noticed that a lot of the songs deal with alcohol both as a celebration and warning. Did you write songs like "Drinkin' on the Weekend" when you were still drinking? 
Well I'm 15 years clean and sober, and I just wrote "Drinkin' on the Weekend" last year, with Stephen Bruton, who is too.
Speaking of co-writers, how did that come about? Do you typically have an idea in mind or a co-writer first?
No, these are just songs I wrote through the years, but they come about in different ways. One of the tunes was written with Dan Wilson, who used to be with Semisonic and Trip Shakespeare; he also has got six songs on the new Dixie Chicks record. I was out doing a songwriters' thing in Santa Barbara last year, and he, Tony Scalzo from Fastball, and me got together and wrote the tune "Animals." I've also written with Miles Zuniga over the years, who was with Fastball, too. He's a real good songwriter, as in Ray Davies good!
A few songs are more modern-sounding, more funky, and one uses loops. Any particular influences on those tunes?
They do have a modern tint, no doubt about it. "Shake That Thing" is one of those that was just glued together, and that was really all Jim Chapdelaine, who sequenced it and mastered the disc. With the exception of this, all the tracks were cut in between 20 minutes and a half hour, with most being one take, maybe two.
As fans have come to expect, Pawn Shop Guitars has some great Tele tones on it. What were you tracking with?
Some of it was a '56 Fender Esquire that (luthier) Joe Glaser turned into a Tele for me. I'm gonna have him put it back the way it was though, as I'm not gonna use the bass pickup. I used a brand new Gibson SG, too, and my Sadowsky.
How about amps on this record?
I used a '62 Fender Deluxe and the two '62 Supers, all brown, with the volumes on the side. One of the Supers has the dark grillecloth, the other has the light cloth. The one with the light cloth still has the original tags, it's like new. I don't record with the speaker in the Deluxe though; the signal gets routed upstairs to another cabinet, and I don't even know what that is.
What's in your live rig?
I'm using a Matchless DC30, and still using the Sadowsky Tele. I also just got a pedalboard for the first time in my life. I have a Boss Vibrato, and a Blues Driver, a Keeley echo, Fulltone tremolo, and an old Ibanez Tube Screamer.
Are you going to tour to support the record?
I'll be doing some shows but it will all depend on how the record deal comes down. At the moment, it looks like it will be officially released on May 1 on a label but I don't know yet. I'd like to use The Balls (current band members include Chad Cromwell, drums; Glenn Worf, bass; Reese Wynans, keyboards, and Jim Chapdelaine, guitar), who play on the record, if I can afford them (laughs).
There are rumors of an NRBQ reunion tour. Any truth to that?
I'm hearing rumors, too, but I don't know yet. We'll have to wait and see…
---
This article originally appeared in VG's May. '07 issue. All copyrights are by the author and Vintage Guitar magazine. Unauthorized replication or use is strictly prohibited.