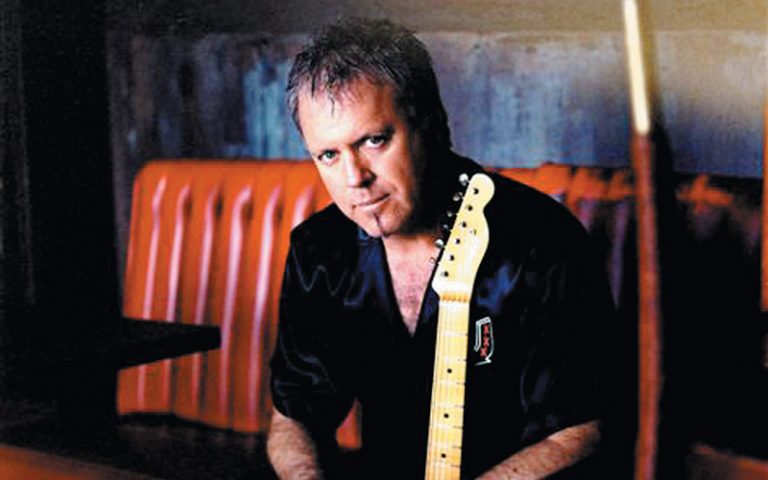 Records featuring the music of Jimi Hendrix are pretty far from a new thing. Since Jimi's death, various forms of recorded tribute have been paid, many (probably most) by guitarists. Usually, they're very reverential, with arrangements that mirror the originals. But often, they're just plain boring.
Not so with the new Phil Brown release, The Jimi Project. Twelve songs by arguably the most influential guitarist in rock history get re-worked, and the results are stunning. And that's the way it was planned; Brown spent a lot of time with different musicians developing the arrangements that eventually made it onto this record.
"Musicians would show up, and everyone was just so married to the Hendrix mystique. I am, too, but not in that way. As a songwriter, I realized it was never going to happen that way – to try and play like him. There were other guys who could play like him, but they all sounded the same."
Brown spent a year doing a gig at a club in suburban Los Angeles, where he worked out the songs. And it wasn't always easy. "There was a lot of resistance from the musicians. A lot of them got pretty peeved. But I wanted to marry that hip-hop rhythm with the music. The arrangements ended up changing a bit too. Like in 'Purple Haze,' I ended up putting the head in the middle of the tune."
Brown says the idea originally came from his son, a chiropractor in the L.A. area. By the time he was ready to record, he'd hooked up with old friend, Jimmy Haslip, who eventually brought in drummer Gary Novak. "There was a little delay, but Jimmy called and said 'We should meet and do it.' He said they had a couple of free days. So we cut it in a couple of days. They'd had the demos for a couple of weeks, and they're such consummate players. Gary realized at the outset I didn't want him to play like Mitch Mitchell. I told him, 'Just do your thing.' And Jimmy was great about it, too. I just wanted it to be real, and deep, and I wanted it to groove. I think we did that."
Brown's trip to this record started 55 years ago in San Francisco. His adopted father was in the Navy, and his mom was a teacher and beauty queen. They ended up moving to Los Alamos, New Mexico, when Brown was 16. Music was a constant around the house, in the form of records, and a six-string banjo. "It had a cheater on it. A little box you could touch the buttons, and make the chords. So, I developed some serious right hand."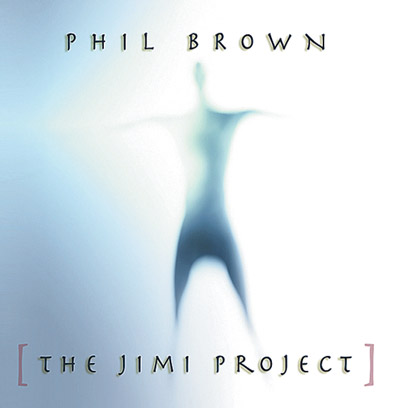 Brown says he always loved rhythm, and bands like Bob Wills and the Texas Playboys were a huge thing for him. He also took classical violin lessons from the age of 6 to 13. Also in the mix was saxophone and tuba study. While he laughs about the tuba, he points out "I still love the low-end and bass."
Brown played in a string of garage bands and was bitten by the same bug that affected a lot of guitarists in the '60s.
"All the English bands that really transformed things were huge for me," he said. "The Who, the Yardbirds, the Kinks. Hearing 'I'm a Man' by the Yardbirds was definitely a defining moment." His playing shows a debt to Jeff Beck even more than Hendrix; his interval leaps and sounds that come out of nowhere during solos make his playing interesting.
As a young man in the early 1960s, Brown packed a suitcase, his guitar, and what he calls a pocketful of change and dreams and hitchhiked all around the U.S. In the early '70s, he wrote to Bob Mosley (of Moby Grape), who invited him to California. Brown subsequently spent time in Los Angeles before heading back home. But in '75, he moved to L.A. permanently and played various gigs, including playing with Little Feat after the death of Lowell George. In '83, he scored a publishing deal with Warner Brothers that lasted until '89, where he wrote songs that were recorded by the likes of Pat Benatar, Bonnie Tyler, and Steve Perry. And he continued to gig, pointing out that all was not well with the music scene on the West Coast at the time.
"There was a lot of great talent that didn't get discovered," he said. "I don't think it's because of the talent, but there were a lot of record company guys who couldn't hear a car crash."
For many years, Brown has used mostly Fender guitars. His main axe is a '57 Strat, and he has a '54 Strat reissue.
"One key to my sound is these pickups Jason Lollar makes. They make overtones sound the way they used to when you heard Jimi or Jeff Beck."
His favorite amp is an old 8×10″ Marshall cab that was built for Robin Trower. "I found it almost in the trash at the Guitar Center in L.A. They didn't know what they had. It's a bit oversized, but I love it." He gave up using picks years ago, becoming a "fingers guy."
Brown says he never dreamed at this point in his career he'd have a record that was getting exposure on various radio stations, including heavy play on XM Radio. And, he has played gigs with bassist Mike McKinney and drummer Mike Ray in support of the record. But, he says, it proves something.
"If you have a dream, don't ever give up. Because if it can happen for me at 55, it can happen for anyone." – John Heidt
Learn more at philbrownguitar.com.
---
This article originally appeared in VG's November 2006 issue. All copyrights are by the author and Vintage Guitar magazine. Unauthorized replication or use is strictly prohibited.
---
Phil Brown – The Jimi Project