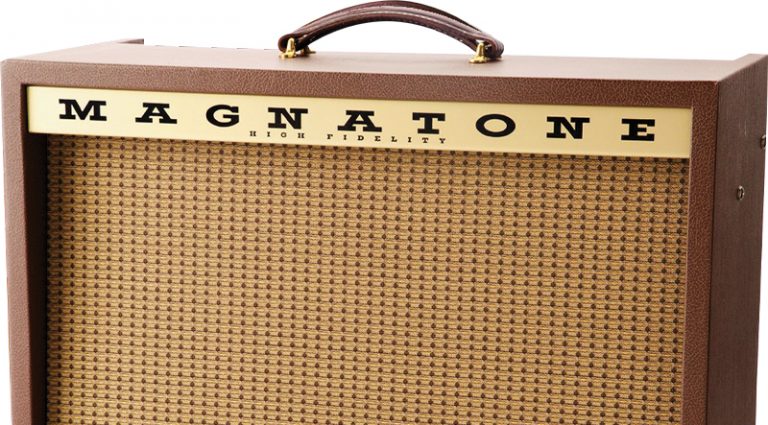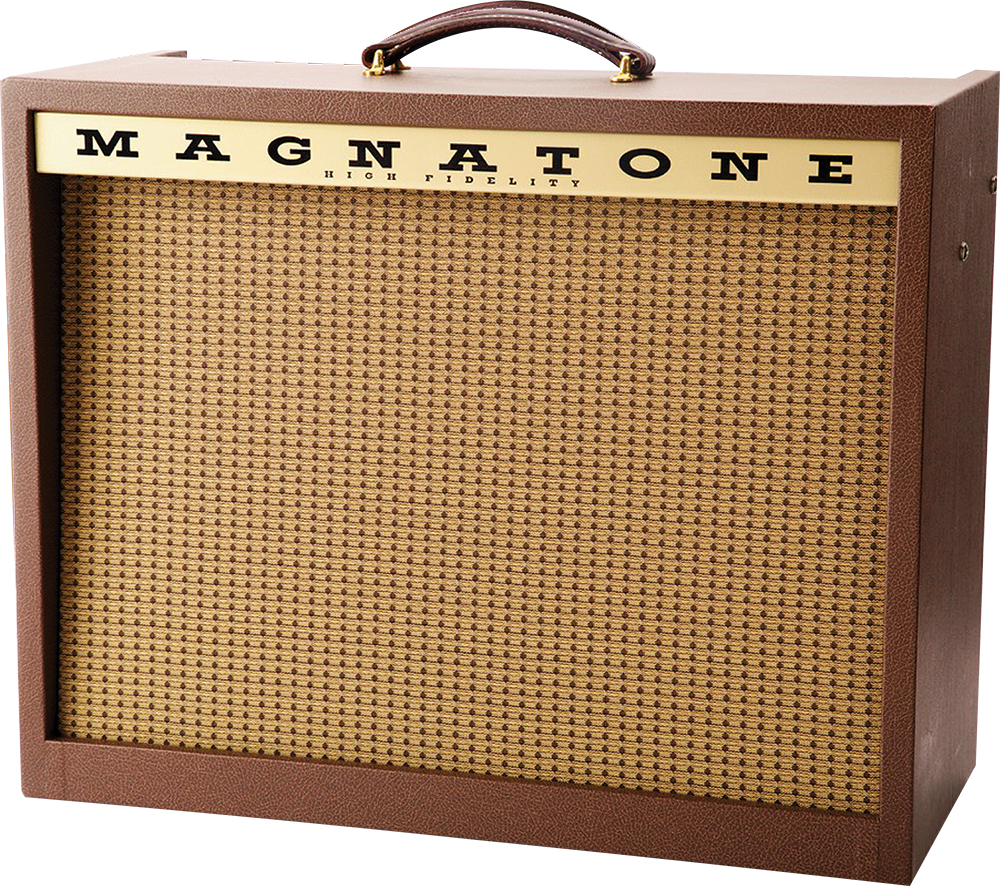 Face it. They may look oh-so-cool, but rarely do you really, truly need that full amp stack. Most gigs for mere mortals these days are in smaller venues where smaller amps do the job just fine, or the amp is being miked through house PA. More than 35 watts is usually overkill, and small amps often sound killer.
Enter the Magnatone Varsity Reverb, a small amp with a heaping spoonful of tone – and from a unique combo of componentry.
The original '50s and '60s Magnatones were coveted tone monsters, as Buddy Holly and others attested. Today, the reborn company has proven itself over again, offering a range of amps and even fastidiously re-creating Magnatone's revered true vibrato circuitry.
The Varsity Reverb is an ideal entrée to Magnatone – and with all the power and tone you may ever need.
First, the specs. The amp produces 15 watts of push/pull Class A power via two EL84 tubes with dual 12AX7s in the preamp, creating that classic American sound. The tube complement is rounded-out with a 12DW7 and GZ34. While many smaller amps send their signal through a 10″ speaker, the Varsity Reverb uses a custom Magnatone 12″ with a ceramic magnet, and the combo results in a unique sound providing headroom, depth, and complexity.
The amp is housed in Magnatone's classic rock-solid pine cabinet with looks that are tough to beat; think '60s TV set, highlighted by a big, bold nameplate. Way back when, Magnatone was a style-setter, far ahead of the game.
In honor of Mr. Holly, we plugged in a '56 Strat and fired it up.
The control plate is on the back of the top, though in keeping with '50s styling, it's tilted away from the player, which adds to the looks but not the ease of use. The controls, however, are simple and straightforward – just Volume, Treble, and Bass for the two guitar inputs.
The key, though, is a negative-feedback (NFB) slider switch that offers an 8-dB boost/cut. When cut, the sound is less loud, but also warmer, more rounded. Dial in some treble and you've got a fine recipe for saucy blues.
With the boost on, you get a more forceful, clearer, trebly tone. That NFB boost makes the whole amp sound more muscular, punchier, cleaner, and simply, bigger. The Treble and Bass knobs create a range of both dynamic mixes, and add edginess to that tonal coloring.
The Varsity Reverb boasts a big, fat low-end thanks to that 12″ speaker as well as the oversized cabinet – larger than may be required, but allowing for richer bass.
To complement that bass, the mids and top end are suitably vibrant. The amp has a glassy tone, but with a nice edge of compression. Played hard, it's extremely responsive, overdriving just a bit while retaining distinction and clarity of note. An overdrive pedal would add lovely raunch to the proceedings.
The reverb is a tube-driven, four-spring long pan nestled into the bottom of the cabinet and controlled by a single knob. Dialing it up, the reverb adds a lovely dimension to the sound, though not the wettest ever. 
Back to that 15 watts… You might laugh at the power rating, but crank the Varsity Reverb up and that smirk will disappear. This is a loud, vocal 15 watts. And coupled with that cool 12-incher, the Varsity Reverb will rock most any gig or studio.
---
This article originally appeared in VG December 2017 issue. All copyrights are by the author and Vintage Guitar magazine. Unauthorized replication or use is strictly prohibited.