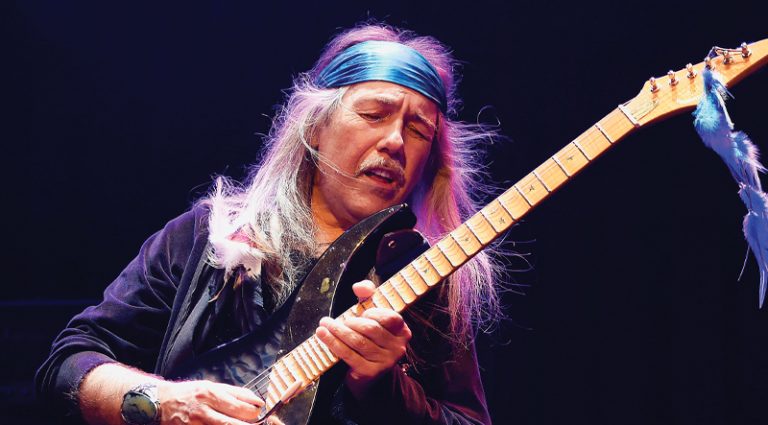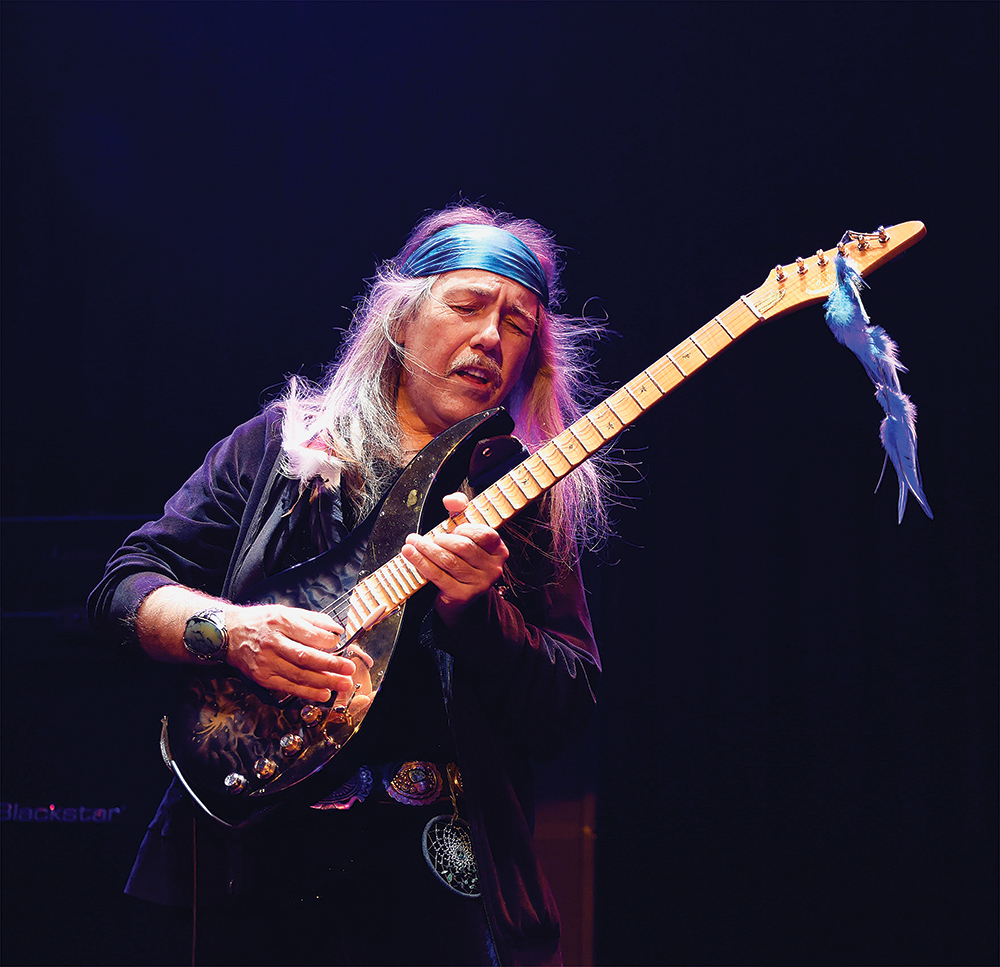 In the 1970s, rockers were cranking out now-classic live sets with stunning regularity – Jimi Hendrix's Band of Gypsys in 1970, the Allman Brothers' At Fillmore East in '71, Deep Purple's Made in Japan in '73, Kiss' Alive! in '75, Led Zeppelin's The Song Remains the Same, Peter Frampton's Frampton Comes Alive! and Bob Seger's Live Bullet in '76, Thin Lizzy's Live and Dangerous in '78, The Ramones' It's Alive, Cheap Trick's At Budokan, and UFO's Strangers in the Night in '79.

Worthy of inclusion is the Scorpions' stellar 1978 offering, Tokyo Tapes, featuring Uli Jon Roth on guitar. With the Scorps embarking on a more commercial sound after Roth's exit that year, the heavier/more psychedelic "Uli era" (which included shred-tastic tracks like "The Sails of Charon," "Virgin Killer," "Dark Lady," "Fly to the Rainbow," etc.) is often overlooked.
In an effort to raise its profile and remind fans of its place, Roth recently toured with a set list comprised solely of Scorpions classics from the '70s. He then offered the 2015 album Scorpions Revisited and 2016 DVD Tokyo Tapes Revisited.
What inspired Tokyo Tapes Revisited?
The idea came up some time ago from friends who suggested a tour dedicated to early Scorpions material. Their idea was, "If you don't do it, nobody will. People want to hear these songs, and the Scorpions concentrate on post-Uli stuff. But there's a wealth of material that deserves to be heard live and in the right context, authentically." That was the pitch, and I thought it was unusual because I see myself as a forward-looking artist, writing new music, though I've been known to indulge in stuff that is 300 years old (laughs). But I thought, "Why not? Maybe I should have a look at the material." And I got a very good response from promoters; it was basically, "Let's do it."
So, we started touring a program I called Scorpions Revisited, with the idea of a live album and DVD. We started recording, and the first tour – we did America – was very good but I was wasn't quite satisfied because the more we played this stuff, the better it got. We were interpreting it in a way that made sense, and with full inspiration, and we got an album out of it. But we didn't have a DVD yet because I wasn't perfectly happy with the footage. So I thought, "The idea is so strong and we have enough material… let's split the project into halves – do the CD, then the DVD." And that's what happened. We played Sunplaza Hall in Tokyo, scene of the original Tokyo Tapes recordings in '78, and recorded the whole thing. There's a Blu-Ray version of the concert – two and a half hours – and there are more-extensive versions which include audio of the shows we did in Osaka and Nagoya. Both were great, and I'm happy we could include them. Where the main feature is the Tokyo Tapes show in full surround, a deluxe package has four vinyl versions of Scorpions Revisited, a book with photos, eight CDs and DVDs, a t-shirt, key chain, etcetera. It's by far the most extensive release I've ever had.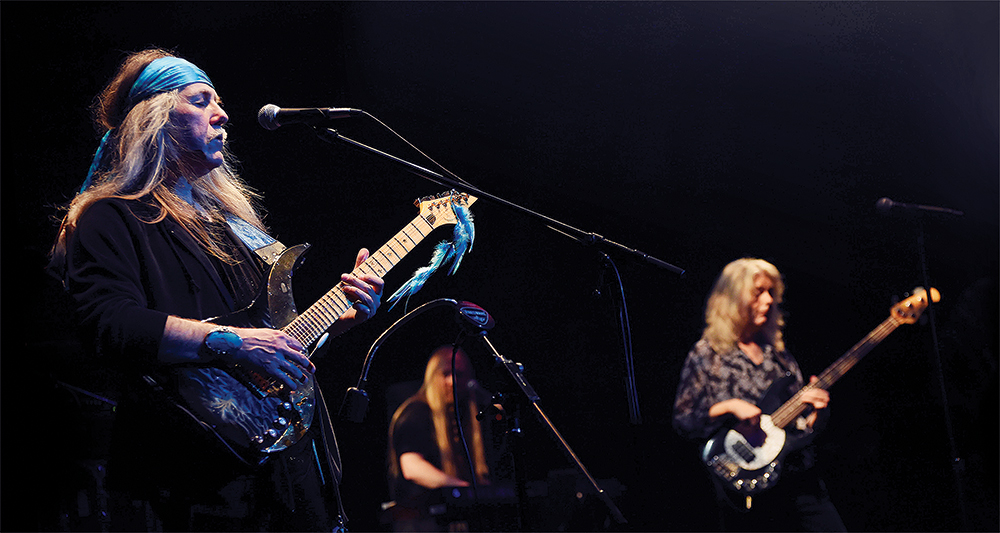 You included "The Sails of Charon," which was not on the original Tokyo Tapes. Why was it excluded the first time?
We weren't really able to play it convincingly. We tried a few times in rehearsal, but it fell short of my expectations. It was one of those things I had recorded myself except for drums and vocals. When it came to the stage, we didn't get it together, so I never thought it fit our live set. In the early 2000s, I did an orchestral version, then later I started integrating it in various guises. It went through some metamorphosis along the way, but the theme always remained even if the arrangement changed.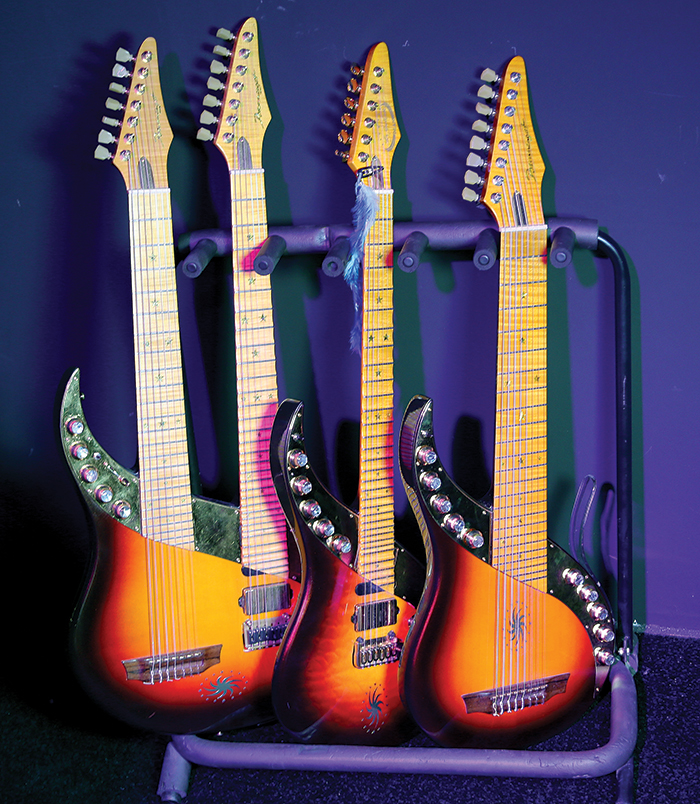 What was it about the '70s and classic live albums?
I think it's to do with what I call "The Law of the Octave." At the beginning of any new development, a lot of the most important and interesting things happen in the first half of that octave, quickly and in abundance. The second part is like a journey through time, where the results become a bit more perfect, more smooth, but maybe not as exciting or novel. Usually, the invention takes place at the beginning. When you look at how rock and roll developed in the '50s, you first had a mixture of blues and certain rhythms – Chuck Berry, you name it. Then, in the '60s, you had that groundwork as other influences came into it. The '60s were a very interesting time for music, with most of the important action happening with artists like the Beatles and several others. At the second half of the '60s, you had Hendrix and Cream pushing into a new era, creating the groundwork for the rock bands that followed. Then, bands like Led Zeppelin and Deep Purple created a bridge while the bands that came later were basically spin-offs. I think the Scorpions were one of the groups in the early '70s that were part of what helped create a genre – new sounds and new ways of looking at it all. The '80s became more smooth, and recordings started to sound the same. In America, you had corporate rock where every band had to have this massive snare-drum sound they thought was emulating John Bonham, and then there were certain vocal sounds and harmonies. Heavy metal [was popular], but most of the influential stuff had already happened. It wasn't as successful in terms of sales, but the influence came from the '60s and '70s.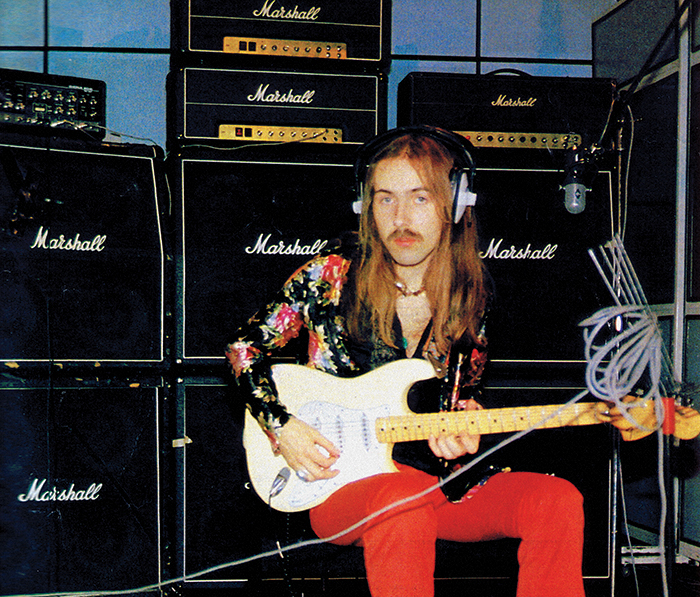 What was the origin of your Sky guitars?
The idea came to me at the end of 1982 for the simple reason that I had played Strats for years – mainly the white one I still own that I used on four Scorpions albums and three Electric Sun albums. That guitar did it all for me, and I loved it; the Strat is a perfect instrument in its own way just like the Les Paul is perfect in its own way. But there were things I didn't like, and in time I wanted to go places the Strat couldn't. The first was I wanted to play higher in the range. Even in the early Scorpions, if you listen closely to In Trance you'll hear a couple spots where I play the top Eb, which on the Strat was hard because it had 21 frets, so its highest note was technically a C#; for us, it was a C because we were tuned a semi-tone down. So I had to really bend the string to reach Eb.
So, I found Andreas Demetriou, a very good guitar builder in Brighton, England, and asked him to put two extra frets on the Strat. He said, "No problem" and I used those extra frets on the Electric Sun albums. Andreas did a brilliant job. But then he said, "Look, I can build you any guitar you like." I'll never forget that moment, because something happened in my mind. I suddenly started to question the whole thing. I thought, "Why shouldn't I try to come up with something that enables me to do what I want?" And that's how it started. I didn't want to lose what the Strat had – the sound, the feel, the flair. I wanted to build on its strength, but in order to play extra notes, something had to give. I also wanted a guitar that was visually gratifying and nicely balanced – not symmetrically, but a different way.
So, I sat down and closed my eyes. Then I started drawing. I went to Andreas and said, "Can you build this?" And that's how it started, and I never played another guitar. We built five prototypes throughout the '80s, including a seven-string that preceded Steve Vai's [Ibanez Universe]. I called mine Mighty Wing and it became my main guitar for 20 years until I was persuaded to market Sky guitars. That's a story in itself because since the first Sky was built, a lot of manufacturers became aware of it and it was copied several times. In Japan, they produced a run without my knowledge, and a lot of players had Sky copies, but when I've played one, they were usually very bad.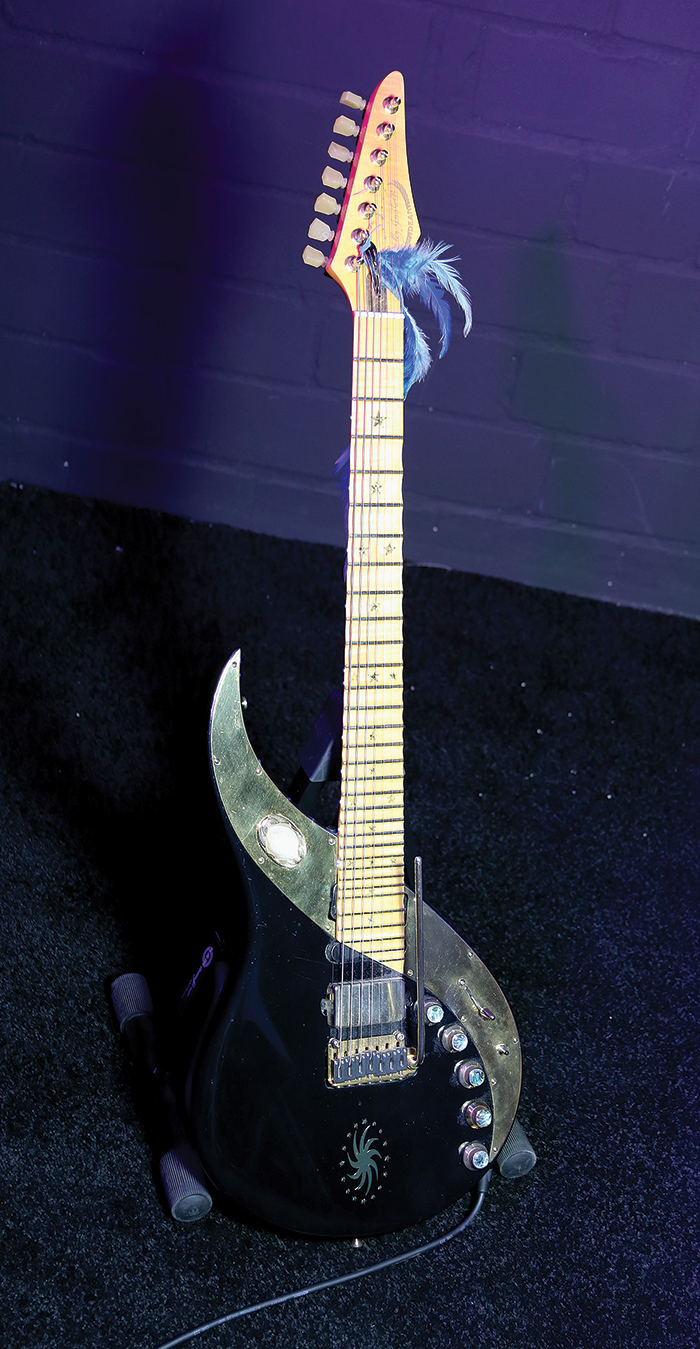 I didn't like that copies were being made, but I couldn't stop it. Then I met Elliott Rubinson, the late CEO of Dean Guitars, and he persuaded me to market a limited edition. He said, "We'll do the guitar exactly to your specifications and you get a free hand in research and development. We'll build prototypes until you're satisfied." That was all I needed to hear, and that's exactly what we did – experimented and made the guitars better and better in small details.
I've recently designed a new Sky with an incredible active pickup system with a 100-dB output and a Gain control that enables me to control the clean channel of any amp without using any gadgets. It also has in-built delay and a looper. My current Sky is a dream machine. It can do anything I want.
In the '70s, you and the white Strat were pretty influential during your stint in the Scorpions. What's the story behind that guitar?
My dad bought my first Strat – a sunburst – in 1971, and I played it on Fly to the Rainbow in '74. But the following year, we went to a music shop in Hamburg and I saw this white Strat for 900 Deutsche Marks. It was a '75, stock, but had exceptionally high output on the rear pickup, so it sang like crazy. And because I had broken several vibrato bars on my sunburst Strat – maybe I was manhandling them in a vain attempt to emulate Jimi Hendrix, I don't know – we built a new vibrato block for it and a massive vibrato arm. Our bass player, Francis Buchholz, had studied engineering and he said, "I can make a new block," which he did using V2A steel.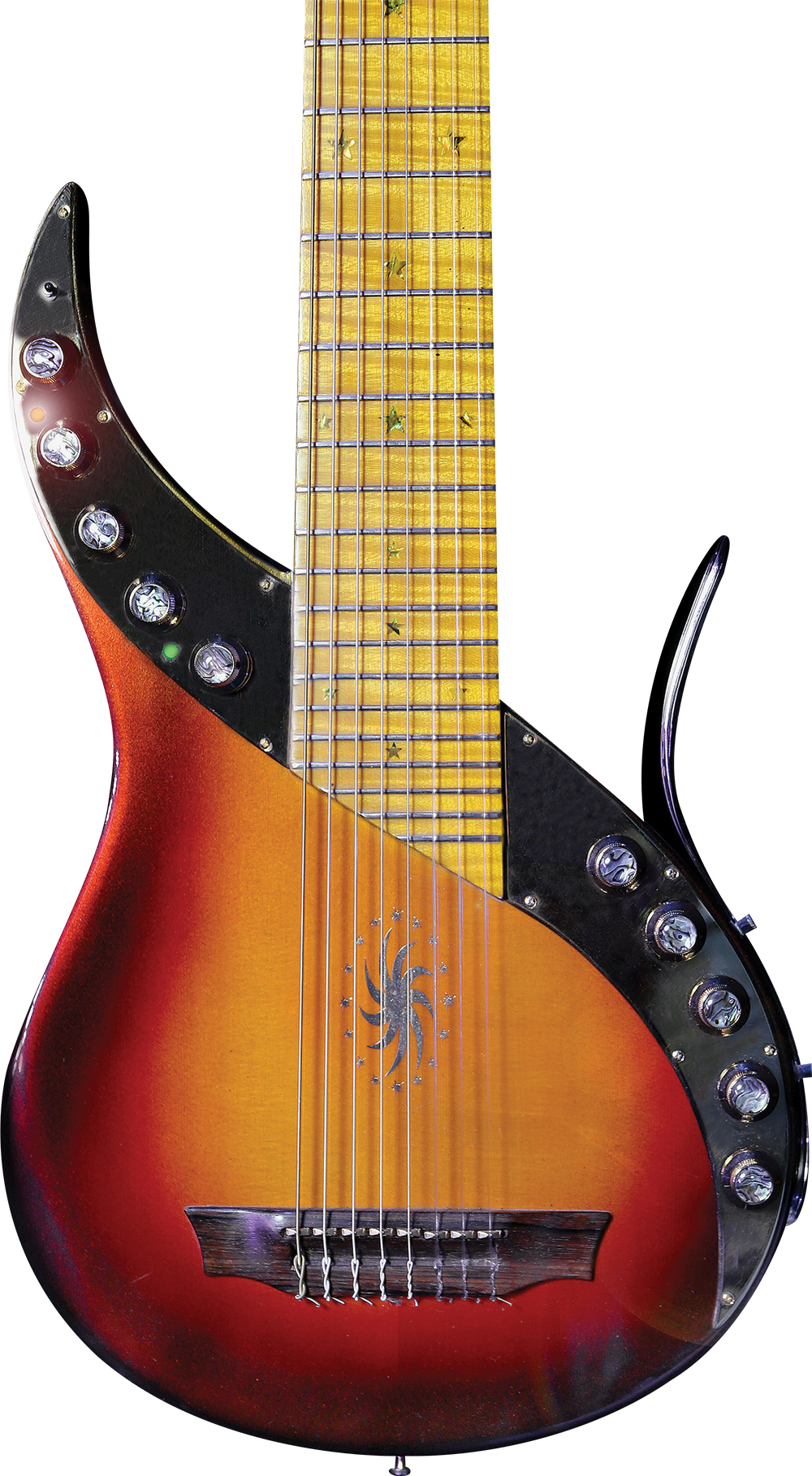 Which amplifiers do you use?
Currently, my main stage amp is a Blackstar Artisan 100. It doesn't have a Master section; it's really old-school, very similar in design to Marshall plexis that used to be my favorite lead amps. It's based on that design, but infinitely more reliable. I have several and they're virtually unbreakable – it's amazing how long they run before you even need to have a look at the valves. Plus, they give the spectrum I like. The downside is they're very, very loud. When you're playing clubs, sometimes it creates casualties in the first row. But recently, we started turning away the amps from the audience. The downside then is that I only really hear the monitor sound, but I guess there's a price for everything. These amps are built for bigger stages, but I can get a great sound out of them when I just turn up one on the main channels. And it has so much headroom, which I want so I can gradually bring in the power of the Sky's preamp and get a very smooth, singing sustain with all the overtones I want. I set the guitar's EQ differently every night depending on the stage; often, stages are made dead to give full control to the engineer in front. That's the downside. But with my setup, I can get a decent sound, and in most locations it's actually a great sound. I've worked hard to get to that point, and I'm very happy about it.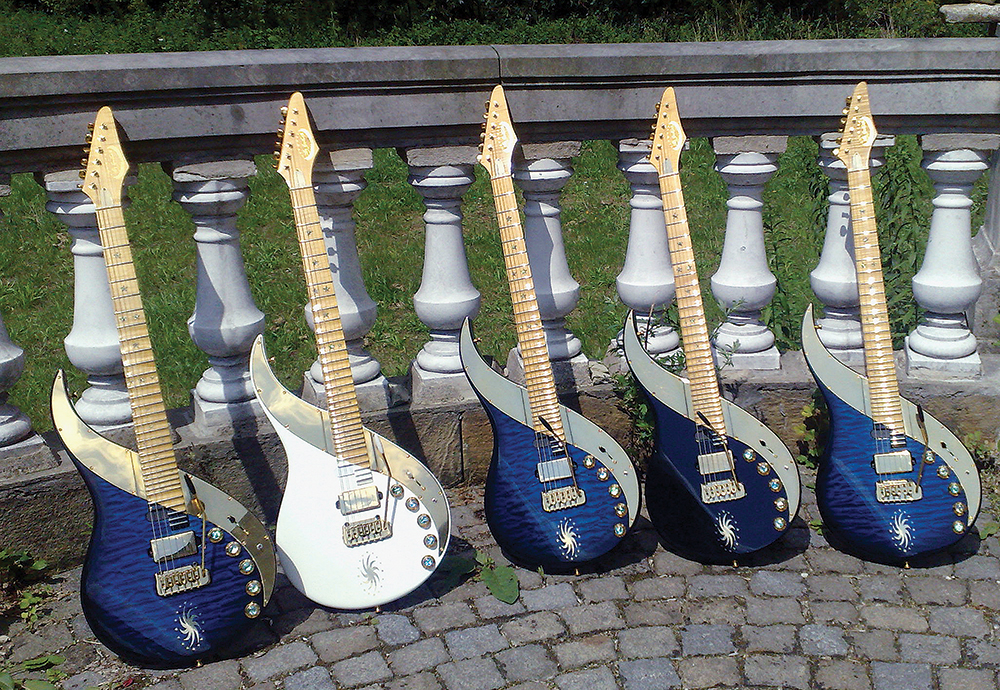 ---
This article originally appeared in VG October 2017 issue. All copyrights are by the author and Vintage Guitar magazine. Unauthorized replication or use is strictly prohibited.